The age of streaming proves to be unpredictable and unprecedented once again, as the legal eagle show Suits – which originally aired from 2011 to 2019 on television showing Harvey Specter and Mike Ross's legal adventures– soared to the top of the streaming charts for a record-breaking 12 weeks. There's no rhyme or reason to this event, except the audience decided it's the show to watch on Netflix and/or Peacock all of a sudden. With this kind of resurgence in popularity and those mega viewership numbers, there's a renewed belief that the show could return with a tenth season.
RELATED: Will There Be A Suits Season 10 Or Will The Show Reboot?
According to Deadline, the decision-makers are one step ahead of everyone already, as Suits creator Aaron Korsh plans to do a new show for NBCUniversal. However, this won't be a continuation of the story or even a reboot. Instead, it is rumoured to follow a group of new characters in a new location within the framework of the previous show. It also happens to be a terrible idea that's set to fail spectacularly.
Has no one learned their lesson from Pearson?
Jessica Pearson (Gina Torres) rules the hallways of the hotshot legal practice originally known as Pearson Hardman. Not only is she a fantastic lawyer with the ability to see beyond what is in front of her, but she also commands great respect from the people who work for her, including Louis Litt (Rick Hoffman), Harvey Specter (Gabriel Macht), Mike Ross (Patrick J. Adams), and Rachel Zane (Meghan Markle). However, in Suits Season 6, Jessica announces she will be leaving New York to be with Jeff Malone (D. B. Woodside) in Chicago. While she still appears in Season 7, it proves to be her last season on the show.
It wasn't all doom and gloom for fans of Jessica, though, as she received her own spin-off series titled Pearson in 2019. The show follows Jessica, now in Chicago, as she enters the dirty world of politics. It also aired just as Suits Season 9 was coming to a wrap, so it was the ideal time for fans to transition from one series to the next. It didn't turn out that way, however, as Pearson was cancelled after a single season due to poor ratings. Now, Pearson wasn't a bad show, and Torres carried it well as its lead, but it proved what everyone already knew: Suits was always about Harvey and Mike.
RELATED: Netflix's New Steven Spielberg Documentary Proves Aliens Are Real
The show effectively ended after seven seasons, even if it carried on
Gina Torres' departure from Suits after seven seasons wasn't the only major loss for the show, as Patrick J. Adams also left. In the storyline, Mike Ross marries Rachel Zane, and they move to Seattle. While Mike returns for a short arc in the final season, he isn't a main character any longer.
Speaking to The Hollywood Reporter, Adams explained his reasons for leaving, citing his desire to spend time with his family while adding how Mike's story had come to a natural end. "Mike had made the pledge during his trial that if he were allowed to continue to practice the law, he would dedicate his time and energy to underrepresented people and not big, corporate interests," he said. "I wasn't sure how we were going to work that version of the character into the fabric of the show. Aaron Korsh and I talked about it and he pitched this idea of Harvey offering a one-for-one deal that would keep Mike working at the firm so he could gather the resources to go and do more pro-bono cases."
Sure, Suits carried on for another two seasons after Jessica and Mike's departures as new characters, such as Katherine Heigl's Samantha Wheeler, stepped in. Still, it never reached the peaks of the earlier seasons. In fact, everyone knew it was on borrowed time, as the reviews became harsher and even fans couldn't help but realise how it had lost its magic.
RELATED: A Mind-Bending Crime Thriller Series Is About to Light Up Netflix
Harvey Specter and Mike Ross make Suits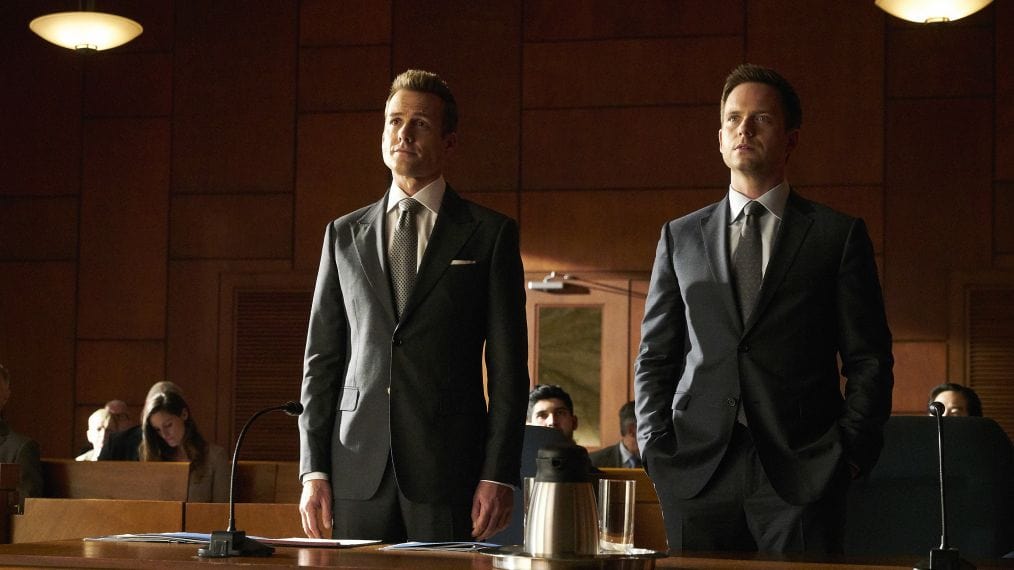 While Suits always had a compelling cast of supporting characters such as Jessica Pearson, Louis Litt, Rachel Zane, and Donna Paulsen (Sarah Rafferty), the heart of the show was always the buddy dynamic between Harvey Specter and Mike Ross. The entire premise of the series starts when they meet fortuitously, and Harvey offers Mike a job as his associate even if Mike doesn't have a law license. They keep this important detail between them as Mike shines in his role due to his photographic memory, but others suspect something is up.
Of course, from a storyline perspective, it would have been impossible to continue using Mike's secret as a plot device, but keeping the two together on screen is what allowed the show to go on as long as it did. They also developed a relationship where Harvey went from Mike's mentor to his closest friend. These two characters helped each other grow as people while the world watched.
This is where the plan for the Suits offshoot doesn't make sense. Television isn't short of legal dramas; in fact, it is one of the most overused genres. So, creating a new series – even if it is "under the Suits banner" – isn't exactly a novel idea. What makes Suits connect with fans – even a decade after it first aired – is the undeniable chemistry between the two leads. Like Riggs and Murtaugh, Batman and Robin, or Bud Spencer and Terence Hill, they entice people to see what happens next. Without Harvey and Mike, this is just another show milking a well-known IP for relevance. It didn't work with Pearson, and it's unlikely to turn out any different here. Harvey and Mike are Suits, and no one can suggest otherwise.
RELATED: The Crown Season 6 Focuses On The Royals' Saddest Moments
Tell us, would you want a Suits show without Harvey Specter and Mike Ross? Let us know in the comments.