After years of rumours and online fights, Rocksteady Studios finally unveiled its brand-new DC video game Suicide Squad: Kill the Justice League. Before you get too excited, though, just remember it's only coming in 2022—and judging by how 2020 has gone, who knows if we'll still be alive by then…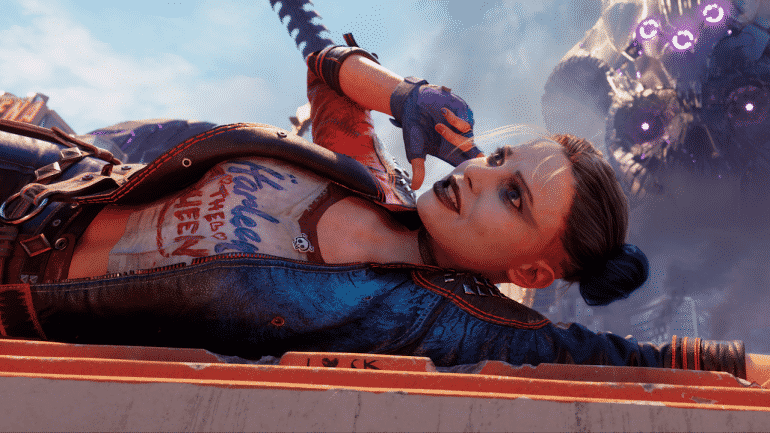 Still, the bit of footage shown at DC FanDome should get fans rocking, especially with the possibility to play as Harley Quinn, Deadshot, Boomerang and King Shark. In many ways—apart from King Shark who can be swapped out by Killer Croc and a missing Rick Flag—this could be considered the quintessential Suicide Squad line-up. It's a solid roster, but it'd be better if it included a character that served a short time in Task Force X: Slade Wilson, aka Deathstroke.
In 2014, the mercenary joined the New Suicide Squad book, written by Sean Ryan and illustrated by Jeremy Roberts. This version of the team featured Slade alongside Deadshot, Harley Quinn, Black Manta, and Joker's Daughter. Naturally, there was a lot of conflict between him and the rest of his teammates, but it made for an entertaining read—even if his time with the Squad was short-lived.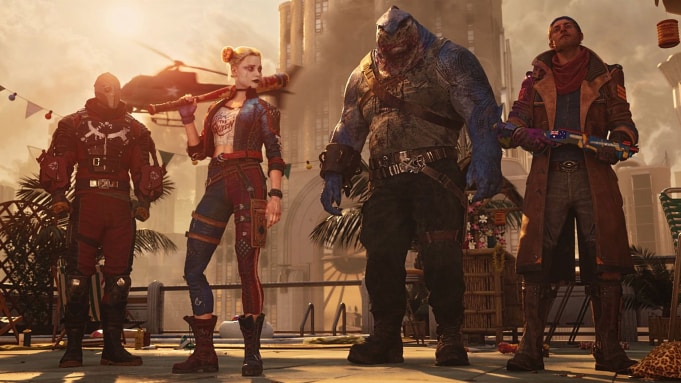 This time, though, his appearance in Suicide Squad: Kill the Justice League could go a long way to making the game more memorable. Not saying it'll be bad if he isn't there, but that it'll much better if he is.
For one, he's probably the only member of the team who stands a legitimate task of taking down a Leaguer. If he can get one over Batman, he can do it to anyone. Legitimately, do you think any other Task Force X member has the mind and ability to do what Slade can do on a good day?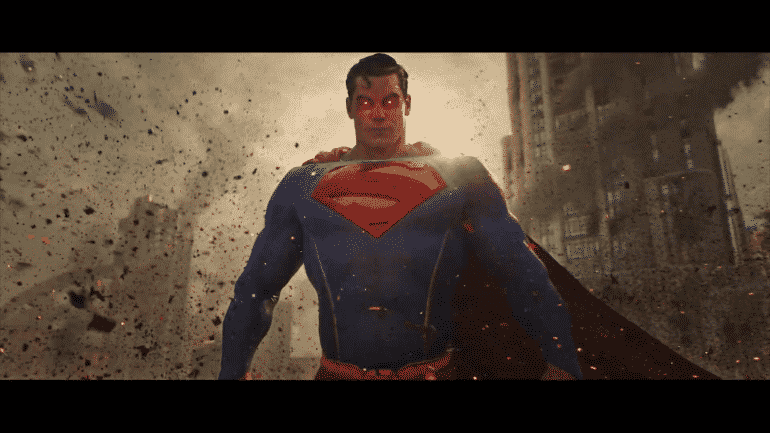 Two, remember how crazy his martial arts skills were in Batman: Arkham Origins? The boss battle against him remains one of the series' most memorable ones, while the trailer promoting him and the Bat's epic fight is still heating up YouTube to this day.
And finally, the post-credits scene of Batman: Arkham Origins featured Amanda Waller approaching Deathstroke to join the Suicide Squad. Since this new title takes place in the same universe, shouldn't the fans get a chance to see this storyline play out?
With Suicide Squad: Kill the Justice League's release still so far away and development in progress, there's the possibility that the developers are taking note of Marvel's Avengers' content rollout approach. Perhaps there will be more playable members of the Squad with updates and future DLCs. Hopefully, one of these contains Deathstroke.
Tell us, should Deathstroke the Terminator be a playable character in Suicide Squad: Kill the Justice League? Let us know your thoughts in the comments section!