Remember Jared Leto's Joker in Suicide Squad? While the audience thought he'd be the big bad of the movie, he ended up being a pointless cameo. Well, in DC's latest Black Label miniseries Suicide Squad: Get Joker! #1, the Clown Prince of Crime is finally given the centre stage.
Created by Brian Azzarello, Alex Maleev, Matt Hollingsworth and Jared K. Fletcher, Suicide Squad: Get Joker! #1 is more mature than the current mainline book. There's strong language, a whole lot of violence, and a twisted story that'll having you begging for more. Basically, the script is everything you'd expect from Azzarello, who's become the go-to author for dark crime tales.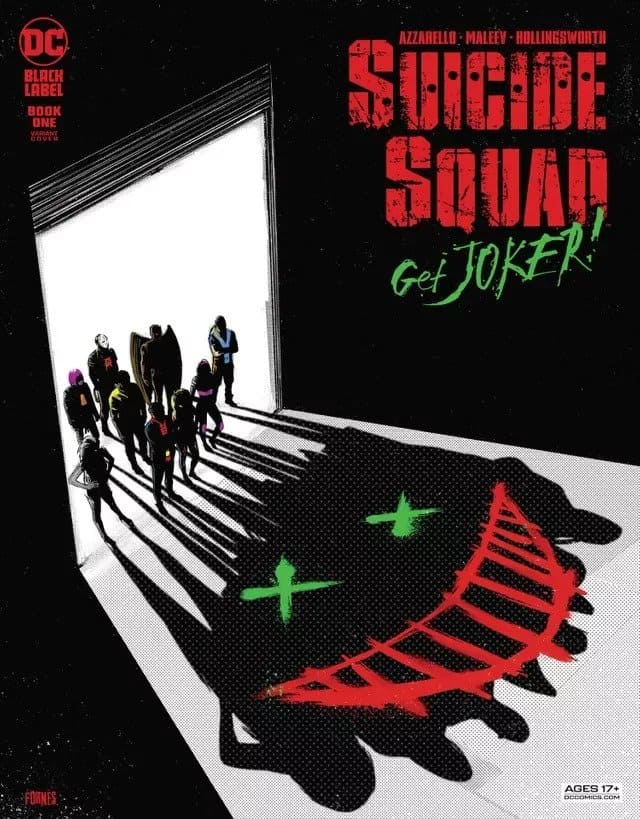 Interestingly, the book puts Jason Todd/Red Hood as the de facto leader of Task Force X on a mission to put a stop to Joker's madness. It's an intriguing premise considering their history and the additional curveball of Jason having to work with Harley Quinn, since you're never sure who she'll be loyal to in the end. Also, in typical Amanda Waller fashion, she doesn't provide all the details, so there's something more to this story than meets the eye.
The creative team do an excellent job of keeping Joker out of the first issue for the most part. While this might sound contrary to the miniseries' title, it's a smart move since it builds him up as a monster that no one wants to encounter. You hear about him through everyone else, building up the hype to this new and dangerous Clown Prince like we've never seen before.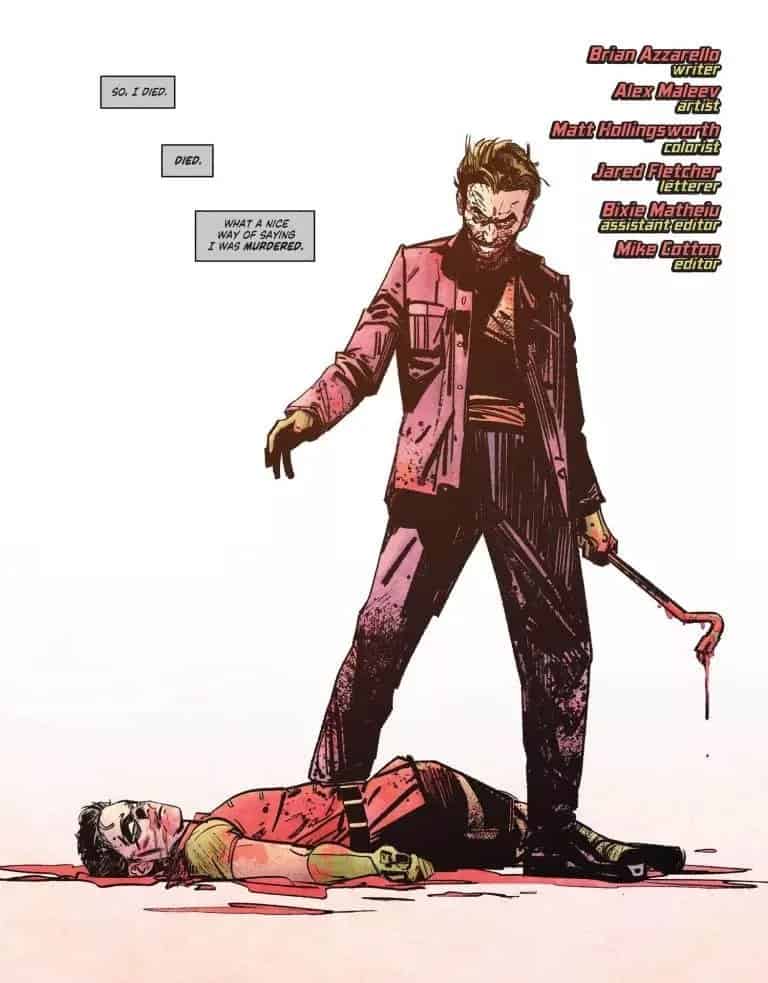 Several times throughout the issue, it becomes clear that this should've been the plot for David Ayer's Suicide Squad film. It finds a way for the Joker to be a personal villain for the Suicide Squad, while not needing to rehash everything that happened between him, Jason and Harley in the past. The Clown Prince's presence makes sense here, while still allowing several other plot threads to be unravelled and for the tension to remain constant. Quite frankly, it feels unpredictable, which is what any good story should be.
While it's too late to rewrite history now, Suicide Squad: Get Joker! is proof that the Clown Prince can work in a Task Force X storyline. It's all about how you use him, and what are the motivations of everyone else chasing him down. More importantly, it tells DC something it should've known already: the Red Hood is a perfect fit for the Squad.
Tell us, have you read Suicide Squad: Get Joker! #1 yet? If so, what did you think of it? Let us know in the comments section.