Suburbicon feels like a movie where someone drew a mindmap on a page of the things they wanted their movie to be about and only got as far as having a few headings before suddenly it was time to put the whole thing together. It's an ungainly beast, that doesn't succeed very well on its own merits, and largely fails at telling stories that other films have already told better.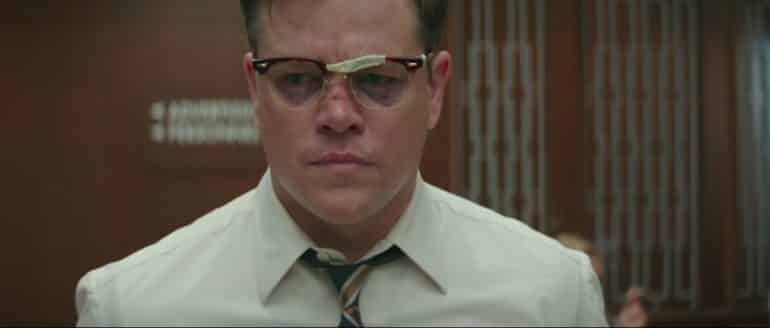 Suburbicon marks Clooney's sixth directorial feature, but the first where he never appears in his own movie. You can really see what it's going for, but it feels like George spent so much time acting in the Coen Brother's movies that he thinks he can direct like them too, and it turns out that he can't. The film features two, wildly disparate storylines. Both take place in the titular neighbourhood in 1959. The first is that of the Mayers, the first African-American family to move into a purely whitebread neighbourhood.
…George spent so much time acting in the Coen Brother's movies that he thinks he can direct like them too…
The resulting outrage and social ostracizing of the family by the community is largely background noise for the real plot though. This one focuses on the Lodge family. Patriarch Gardner (Damon) lives with his wife Rose (Moore, in blonde) and her twin sister Margaret (Moore, in brunette). After a home invasion leaves Rose dead, Margaret slowly begins to transform herself into her sister and take her place with Gardner. An insurance agent arrives to ascertain whether or not the murder was in fact arranged by Gardner himself.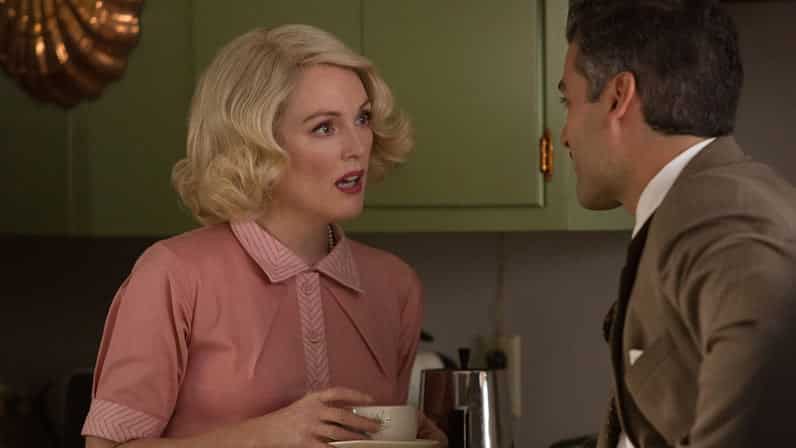 From there, the usual features of a Coen Brothers movie present themselves, including suburban discord, dark and secretive murders and the inherent comedy in terrible events when you shouldn't actually be laughing. However, none of them come together particularly well here. For one, Damon seems to be phoning it in a bit. Moore does better with her two roles, but the dynamic of "slightly crazy woman" doesn't lend itself to a lot of depth here. The best actor is probably the young son of the household, who shows good development as he becomes less and less at ease in his own home with his father.
…Damon seems to be phoning it in a bit…
The real problem is that the racial side plot is completely unnecessary and adds nothing to Suburbicon. As such, we are left with two distinct plots, and the feeling that the filmmakers wanted to make some great point with this that never really comes across. It also reduces the characters from that plot into flat figures for whatever else is going on around them, as we never really get to know what's going on in their own development.
If a lot of Suburbicon had been cut and restructured, it may have been something better. As it is, it doesn't really give us much to go on except "racism is bad" and "small towns sometimes hide secrets." And I didn't need this movie to be taught about those things again.