Mortal Kombat was a huge success, which only naturally means that we'll probably be getting a live-action Street Fighter movie pretty soon too.
Capcom's Street Fighter franchise is one of the most popular fighting games in the world ever since it entered the market in the late '80s. Considering its popularity, it's clear why it has received the live-action film treatment more than a couple of times… with mixed results.
With a new game, Street Fighter 6, on the way, is it time to try again?
Why Mortal Kombat (2021) Will Inspire a New Street Fighter Movie
In Hollywood, being a copycat is an invaluable skill. If you see something works, you only need to change it up enough to make sure you won't get sued for plagiarism. For this reason alone, it's merely inevitable that Mortal Kombat (2021) will open the floodgates for other fighting video game movies — most notably, a Street Fighter reboot — to follow.
These two franchises have been matching each other's moves for almost three decades now. In fact, both have cult classic films, as well as movies that are the laughingstock of video game adaptations. And get this: They've also had their own web series that were mysteriously cancelled for no reason—just vanishing into thin air.
Now, Mortal Kombat 2 is greenlit, proving that there's still life in this over-the-top action genre. It demonstrates what's possible when you lean into the game's strengths and embrace them rather than try to make sense of something you don't need to. Sure, it's silly at times, but isn't that the whole point of it?
In much the same way, Street Fighter needs similar movie treatment. You have a guy with an eyepatch fighting against a sumo wrestler, boxer or even a military dude with a flattop hairstyle that's the envy of every table in the world. There's nothing here that screams seriousness. It's totally bonkers and needs to be treated as such.
At the end of the day, fans don't need an Oscar-winning script or big-name actors wanting all the screen time for these kinds of films. They want an easy-to-follow story and more action than a Chuck Norris boxset. The audience isn't asking for much, nor expecting something revolutionary. And Mortal Kombat (2021) is proof that if you're authentic enough to what you are, people will accept it for what it is.
As Hollywood struggles to create the next big shared cinematic universe or franchise to rival the MCU or Star Wars (while trying to cope with budget cuts in a post-COVID world), studios need to realise the template for action movies was already perfected by Cannon Films. From Missing in Action to American Ninja, the viewers showed up for these franchises because they were fun and you understood what awaited you. These films didn't cost an arm or a leg to make, but they turned into huge favourites among fans and turned a profit when all the accounts were reconciled.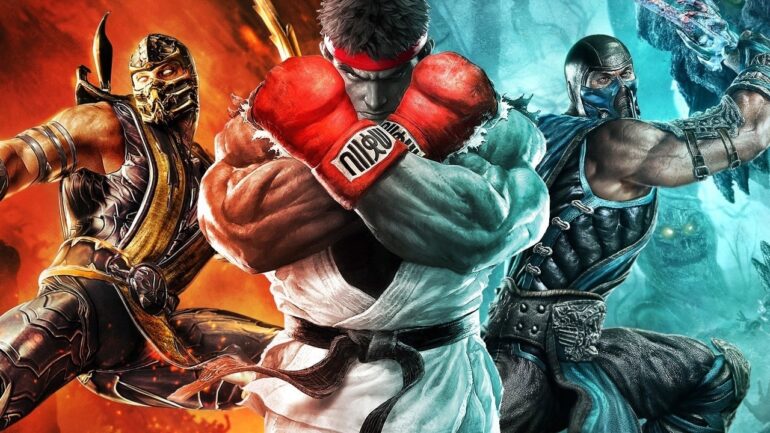 If a Street Fighter movie borrows some of the sensibilities of Mortal Kombat (2021), it doesn't even need a massive budget to match the success. The studio shouldn't look at it as the next billion-dollar franchise, but more as a way to make decent money from a simple story and glorious action sequences. Not everything needs to be the Avengers or Godzilla vs. Kong; you can have smaller-scale franchises that are just fun at the core.
Seeing the general reception to Mortal Kombat (2021) so far, don't be surprised if a Street Fighter movie script is already being penned or accelerated into production. It's been a while since these franchises dominated both the arcades and big screen, but a renaissance could be on the horizon. The only question is, will Tekken also decide to throw its hat into the ring? Time will tell.
A Look Back At The Street Fighter Movie
I love Street Fighter: The Ultimate Battle! Seriously, I do!
Okay. Before you think I've gone completely bonkers, I should probably explain. This is a dismal film on so, so many levels. It doesn't really look that good. The characters are one-dimensional, the plot is laughable, and the action less than spectacular. We don't expect much from films based on computer games anyway, especially this one that's based on a fighting game which didn't have much of a plot anyway. In short, Street Fighter: The Movie is one of those movies that's so bad you change the channel to avoid it.
Or, alternatively, you could do what I do with it. Check your brain at the door. Get a bucket of popcorn. Grab a beer. Several beers are better. A bottle of tequila is best. Take a seat. And then… just let it wash over you. Relax and enjoy one of the most blatantly silly, stupidly cheesy movies of all time.
The plot of Street Fighter: The Movie (don't laugh! It really has one!) is that a war is going on in Shadaloo, which is presumably East of Vindaloo. The good guys of the Allied Nations, led by Colonel Guile, are taking on the evil forces of General M. Bison. We don't get to learn what the M stands for, but it may be "Mental" given his actions. Bison has kidnapped 63 hostages and demands $20 billion and the withdrawal of all enemy troops. So that's, like, $317 million per hostage or something. Damn, inflation is rough. Anyway, Guile isn't about to bow to Bison's demands because, well, he's an Action Man. And Action Men always hit things.
With no way of knowing where Bison is, Guile convinces con-men Ken and Ryu to get cosy with gun-runner Sagat. It all goes according to plan (sort of), although journalists-with-a-score-to-settle Chun-Li, Honda and Balrog go after Bison too. Oh, and Guile's best mate Blanka is being turned into '70s Hulk by Bison's chief scientist Dr. Dhalsim.
The Allied Nations want to agree to Bison's demands, but Guile doesn't care what those fancypants diplomats want. Like the love child of Rambo and Elmer Fudd, he leads his invasion force in a superboat that's a bit like KITT, but it doesn't actually do much. The inevitable battle happens, with lots of redshirts on both sides blowing up anything in sight and hiding behind polystyrene boulders. None of that matters, because in classic fighting game mentality it's all about the one-on-one fights between the main characters.
It's Ryu vs. cage fighter Vega! Ken vs. Sagat! Honda vs. bodyguard Zangief! Cammy and Chun-Li vs. weird hairstyles! T.Hawk vs. a headband! Blanka vs. nobody! And, of course, Guile vs. Bison in the ultimate battle to save the world!
Street Fighter: The Battle for Shadaloo (one of its many other names) is stupid. Stupid, stupid, stupid. It's the film equivalent of the kid in school who eats glue paste right up to graduation, and then later becomes President. I can't deny that. Still, it's got many of your "favourite" characters from the game, even if you don't care about them in any way. There's a bit of gunplay that's more harmless than anything seen in The A-Team, and the fights are pretty dull.
So… why do I love this Street Fighter movie so much?
I've asked myself this question a thousand times. All I can say is that it's fun. REALLY fun. Jean-Claude Van Damme whispers, mumbles and munches his way through his dialogue as Guile, his accent a bizarre contrast to the stars and stripes he wears (and has tattooed on his biceps!). Actually, the weird levels of nationalities are elsewhere too, like Kylie Minogue as the British Cammy. But there are some great quips, from "I should have stayed at Microsoft" to the so-bad-it's-good "Quick! Change the channel!"
Plus, Agents of SHIELD's Ming-Na Wen is in it and she's pretty damn awesome, even here. And, of course, there's Raul Julia as Bison. That really sells it for me.
He was a great actor. I've seen him in various roles over the years, and he was never anything but brilliant even when the material was weak. Even if the film stank like month-old dead fish, he would give his best. Here he gets to stride about in a red leather Darth Vader suit, spouting some of the most overblown supervillain dialogue you ever heard. He's not just a megalomaniac, he's a megalomaniac with flair! The scene between Bison and Chun-Li is one of the funniest in movie history, as she berates his cowardice and how he slaughtered an entire village of people who couldn't fight back. His simple response? He doesn't remember any of it. It may have been a defining moment in her life, but for him… it was just Tuesday.
I know Street Fighter is a bad movie. Logically, it's a B-movie that grades an F. It just happens to also have some A-list talent on show, and if you can enjoy its stupidity then it's incredibly entertaining. We live in an era of bad blockbuster movies which have great material to work with but are stinkers. This film was no blockbuster, although it's a stinker too. Yet in some ways it rises above its own badness, logic be damned.
But yeah, tequila helps.
The David Ayer-Directed Street Fighter TV Series That Never Happened
Sometimes, when you look back at the history of all the failed productions in Hollywood, you can't help but be impressed by how many shows and films fall along the wayside because of poor planning and management. As it turns out, the live-action Street Fighter TV series ended up being one of these casualties.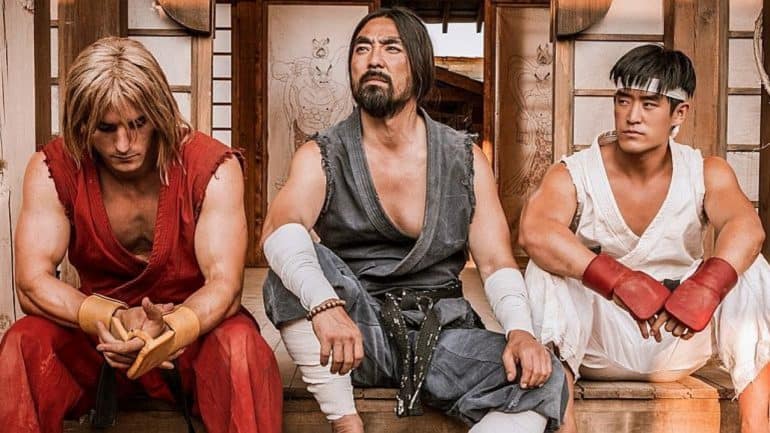 In 2014, Joey Ansah and Christian Howard developed a web series called Street Fighter: Assassin's Fist, which followed the story of Ken and Ryu and their history. Praised for its outstanding action and faithfulness to the source material, Ansah tackled a shorter miniseries titled Street Fighter: Resurrection two years later. Unfortunately, due to weird restriction rights and release issues, not many fans got to watch this four-part web show.
Behind the scenes, though, Ansah was thinking bigger and trying to get the greenlight for a live-action Street Fighter TV series. As he revealed on Scott Adkins' The Art of Action (which is quickly turning into the place to go to for exclusive news and details), he put together a 100-page treatment and shopped around his idea to all the major studios in the industry.
Ansah says the reception was overwhelmingly positive, but he did have one request: he needed to be the showrunner because he didn't want it to turn into The Legend of Chun-Li. He explained how he worked on the project for five years and David Ayer was even attached as a director at some point.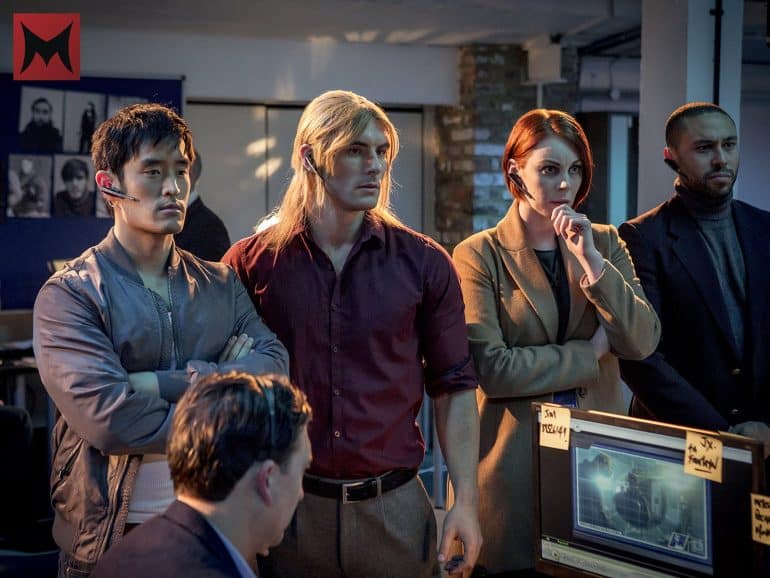 Ansah's comments match up to the 2018 news that Entertainment One was set to produce a live-action show. However, something silly happened that left everyone with egg on their face. The studio let the rights lapse, which meant they reverted to Capcom. In essence, the series was canned because someone didn't pay attention to the finer details—I mean, you could just put reminders on your phone, but I digress…
Hearing Ansah discuss the topic, it's evident that he was highly disappointed by what transpired—especially after all the blood, sweat, and tears that he invested into the show. He's moved onto other projects, but he did say that he plans to release his TV show plans as a book or even a comic book series in the future.
Undoubtedly, the Mortal Kombat reboot might play a big part in any future plans for a Street Fighter TV series. With the film being successful, you might see another studio clamouring to get a slice of the pie with another famous fighting franchise. It'd be a shame if Ansah's treatment isn't even considered, because it's crystal clear that he's a true fan of the video game series and will do justice to any adaptation.
Perhaps there might still be some life left in his idea?
Casting A Live-Action Street Fighter Movie
Indeed, it seems like creating a good Street Fighter movie with the perfect cast is almost impossible, with the best one being 1994's Street Fighter, and for all the wrong reasons. If we want to create a movie that's good for what it is – and not in a "so bad it's good" kind of way – we'd first need a solid cast.
That's why today we've assembled our picks for actors who should star in an upcoming live-action Street Fighter movie.
Zangief – Hafthor Bjornsson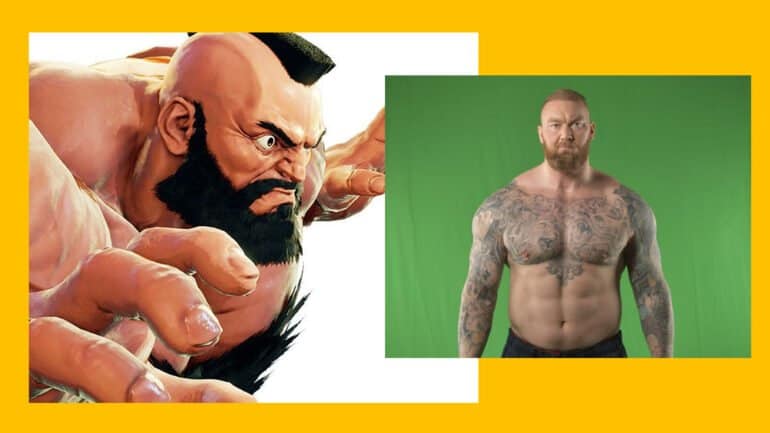 Let's begin with a character that is often misrepresented outside of the Street Fighter games. Zangief, also known as the Red Cyclone, is one of the game's most emblematic characters. His menacing looks and massive musculature – paired with his thick Russian accent – have often earned him the moniker of "villain."
However, Zangief is actually one of the good guys in the game. To portray someone like him, we'd need an actor who's not only physically strong but can also show a softer side when needed. That's why we've chosen Hafthor Bjornsson, better known for his role in Game of Thrones as The Mountain.
The imposing bodybuilder might look like he's ready to crush anyone's skull at any given second – but if you follow him on social media, you'd realize that he's actually a caring and fun-loving person. That's precisely the kind of guy that was born to play Zangief.
Vega – Miguel Angel Silvestre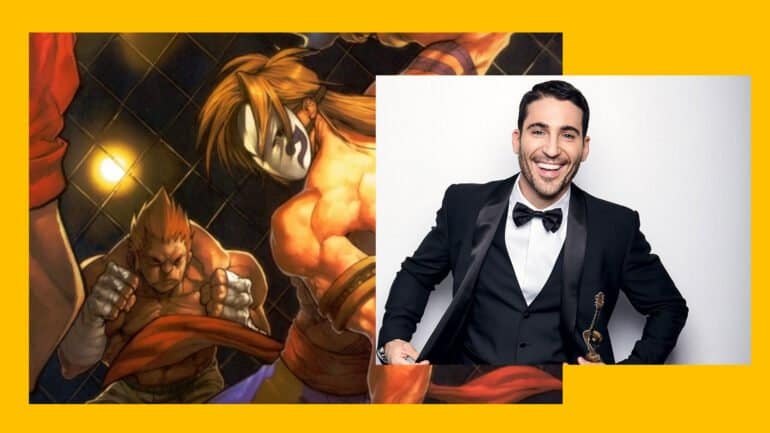 One of the most emblematic villains of the Street Fighter series, Vega's first appearance was that of a non-playable boss in Street Fighter II, mostly designed to eat away the coins of unprepared players. Since then, his characteristic claws and white mask have turned him into one of the most recognizable characters in the game.
Vega is a Spanish ninja, so we'd need a fit and preferably Iberic actor who can play the character convincingly. That's why we chose Miguel Angel Silvestre. This Spanish actor rose to popularity thanks to Netflix's Sense8 and Narcos, and his good physical shape would make him an ideal fit to play Vega.
Balrog – Alain Ngalani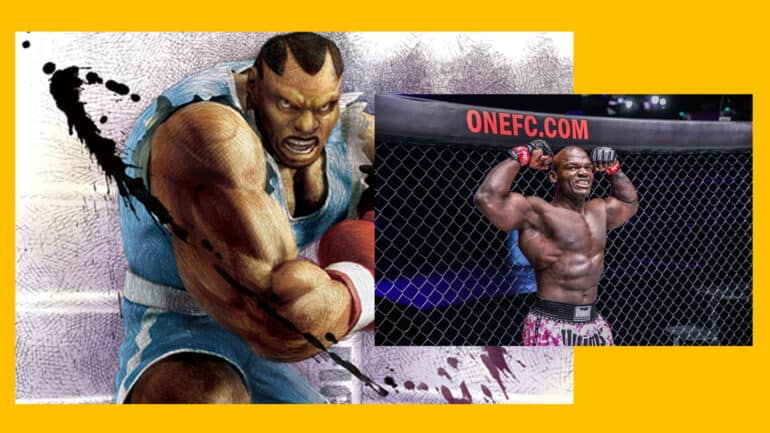 Balrog is a ruthless American whose nefarious ways have banned him from any formal fighting tournaments. Moved by pride and greed, Balrog was initially intended as a parody of the famous Mike Tyson; hence his name in the Japanese version of the game is M. Bison.
Considering that Balrog is the kind of guy who solves anything by punching it, we don't need an actor with unquestionable acting skills, only someone who looks like it could beat the lights out of you if you looked at him funny.
Alain Ngalani is a mixed martial artist known for his Muay Thai techniques and his heavyweight physique. He's also co-starred in films like Naked Soldier and Man of Tai Chi, so he should have more than enough experience to play Balrog.
Blanka – Andy Serkis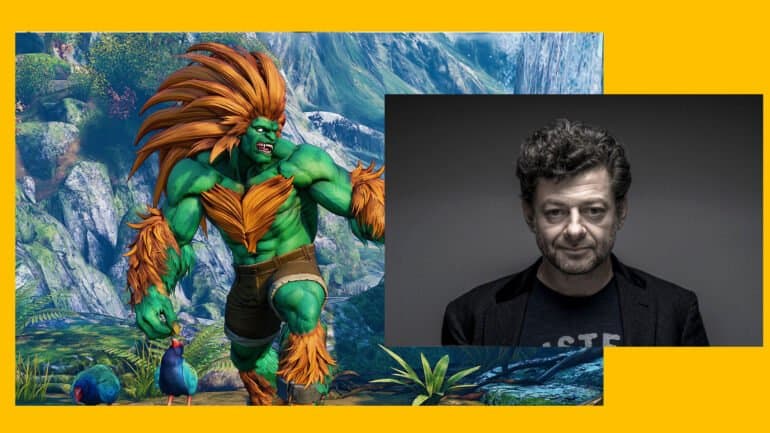 There's an unspoken rule in the entertainment industry: when you need to cast someone to play a CGI character – and don't know who could play him properly – always go with Andy Serkis. This English actor is better known for lending his voice and motion-captured performances to legendary CGI characters such as Gollum, and Caesar, from the recent Planet of the Apes movie series.
Blanka is a beast-like man from deep within the Brazilian jungle. His beastly appearance hides a sentimental and caring man who just wants to be reunited with his mother. This nuanced character would be great for someone like Serkis, and his looks and electric powers would be better left to be made using CGI.
Sagat – Dwayne Johnson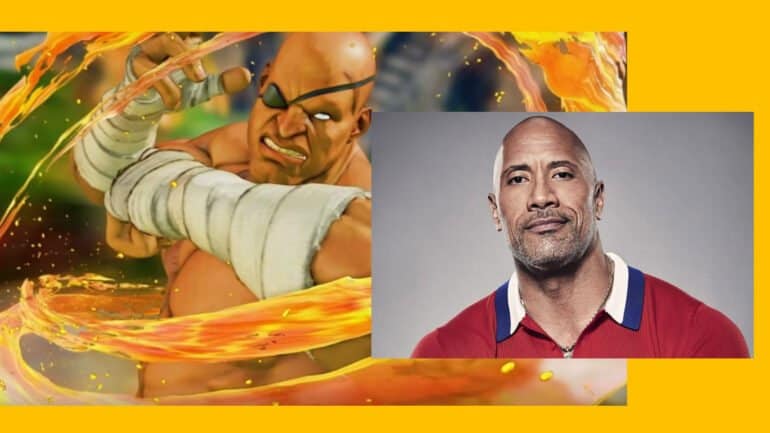 A former villain and the original champion of the Street Fighter Tournament, Sagat is one of the strongest fighters in the game's mythos. He used to work for Shadaloo, a renowned evil organization until he changed his ways and became a neutral good character.
Sagat is a strong fighter that prides himself on his raw physical power and combat skills. For his character, we chose Dwayne Johnson, better known as The Rock, to portray him.
His likeness with the character is uncanny, not to mention that Johnson has the appropriate physique for a fighter like Sagat. Coincidentally, Johnson has a story with playing villains that turn out to be heroes in sequels, as we've seen in movies like The Scorpion King and the Fast & Furious franchise.
Guile – John Cena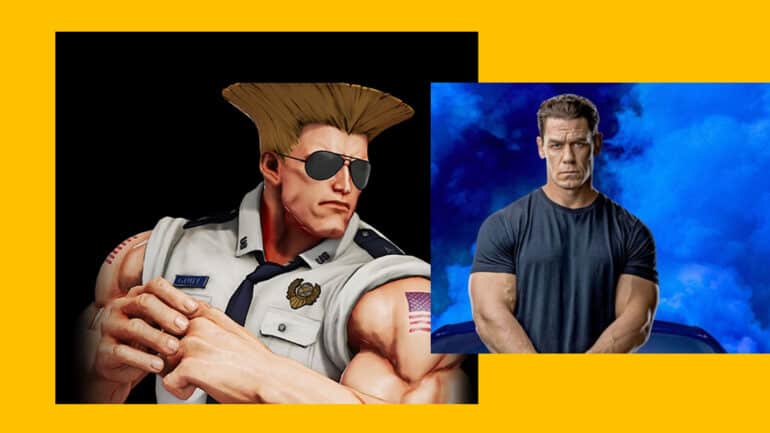 Guile is the archetypal American hero, complete with a tattoo of the ol' red, white, and blue on his arm. A former USA Special Forces operative in a quest for vengeance, Guile has sworn revenge against Shadaloo and its leader, the evil M. Bison. He also has a comically over-the-top hairdo that not even the wildest 80s bands could replicate.
In the original live-action Street Fighter movie, Guile was played by Jean-Claude Van Damme. While he did an adequate job portraying the character, it always felt like he was playing yet another run-of-the-mill Van Damme action hero.
Enter renowned wrestler and prolific actor John Cena. His looks resemble Guile's more than Van Damme ever did, and his The Marine persona would be a perfect fit for someone like Guile. We could do without the hair, however.
Chun-Li – Fan Bingbing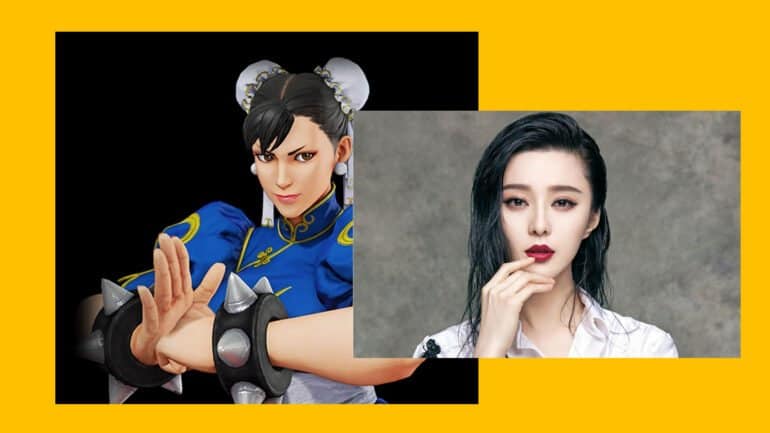 Chinese actress Fan Bingbing would be ideal to play Chun-Li, one of the most beloved characters from the Street Fighter franchise. Fan would give the hypothetical live-action Street Fighter movie a fighting chance in Asian territories, as the actress is renowned as a top-tier Chinese celebrity.
Whoever plays Chun-Li would undoubtedly become the centre of attention for fans everywhere, as the character is often considered to be the franchise's face. It's no surprise that she's the only character so far to get her own movie spinoff, 2009's Street Fighter: The Legend of Chun-Li.
Ken Masters – Christian Howard
As the adage goes, "if it ain't broke, don't fix it." That's precisely what happens when it comes to casting Ken Masters, who absolutely should be played by Christian Howard. The British actor has been playing Ken for a while, first doing so in the short film Street Fighter: Legacy.
Howard captures Ken's energy perfectly, and his looks are ideal for the character. Nationalities aside, Howard is as close to a real-life Ken Masters as it gets.
Bison – Manu Bennett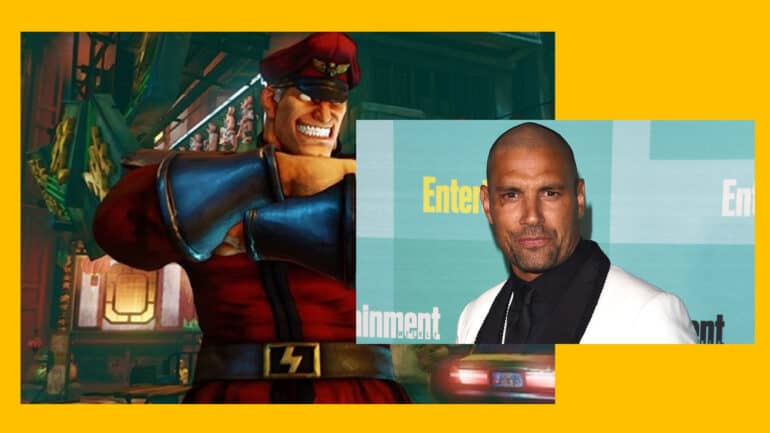 Now that Raul Julia has sadly left this world, casting the leader of Shadaloo becomes a somewhat tall order. While Julia might not have been a great fit for the character physically, his charisma and energy are definitely unmatched.
Known for his work in Spartacus, New Zealander Manu Bennett has both the presence and musculature to play the imposing M. Bison. Bennett's features would also be very well suited for M. Bison, as his visage wouldn't look that out of place on a legendary villain like him.
Ryu – Karl Yune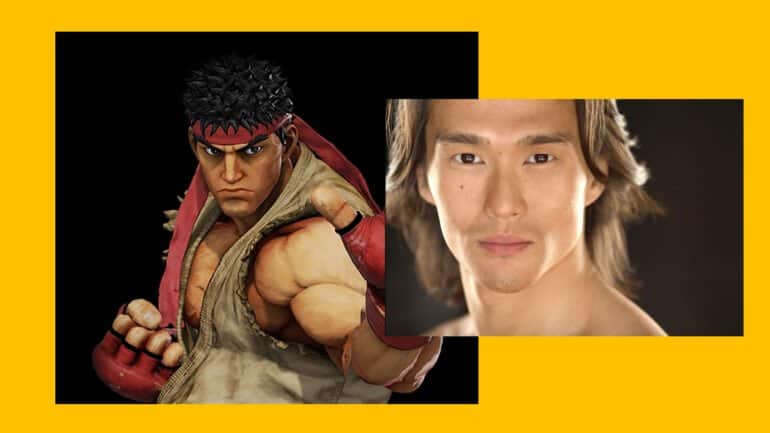 The main hero of the Street Fighterseries, Ryu is one of gaming's most recognizable faces. In an eternal journey to become stronger, Ryu is an experienced martial artist and a master of the Ansatsuken.
Karl Yune is an American actor of Korean descent who's best known for portraying a variety of Japanese characters in popular shows and films. Amongst them is the character Maseo Yamashiro in Arrow and Koichi in the award-winning Memoirs of a Geisha.
Karl's brother, Rick, is also an accomplished martial artist, so fighting runs in the family for Karl. This should make him an obvious choice for Ryu, and the actor's experiences with Japanese culture will make it a great role for him to play.
Who would you cast in a live-action Street Fighter movie?
Featured Street Fighter 3D artwork by Kevin Huang.