Hi, Hawkins, it's been a minute, hasn't it? After three years of fans walking around and poking bugs with sticks out of sheer boredom, Stranger Things Season 4 has finally arrived. Bigger (and much longer) than ever before, it promises to be worth the wait. But is it?
Where we find the Mystery Gang
After Season 3, the show was on tether hooks. The last episode was conclusive, probably since everyone feared Netflix would pull the plug like it does with most series. Yet, it didn't. So now the Duffer Brothers had to find a way to charge up the mystery and drama once more. This means undoing some of the major events of the past season, which does slightly cheapen Season 3's significance in the grand scheme of things.
That little gripe aside, this new chapter of Stranger Things feels as strong as when the first season rocked up out of nowhere and blew away the audience. It understands that these characters can't be like a nostalgic version of the Goonies or Scooby gang forever. Instead, this becomes about a bittersweet loss of innocence, as the gang aren't riding around on bikes anymore and getting together in Mike's basement. They have grown apart as they start to discover who they are and want to be as teenagers. It's an honest representation of real life as friendships evolve and change, becoming different from what they started out as in the beginning.
Stranger Things Season 4 offers a new threat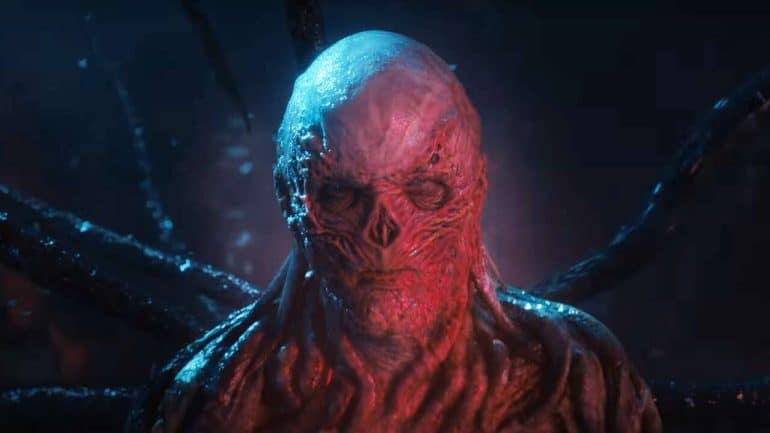 Without diving into too many spoilers since Monopoly did that already, Stranger Things Season 4's plot combines a bit of the past and present. There's a new danger in Hawkins, but it might not be that new at all. However, its presence is reminiscent of Freddy Krueger in A Nightmare on Elm Street—which is kind of ironic since Robert Englund does show up in this new season—as it feeds on people who have gone through trauma. And who hasn't right?
The Demogorgon has nothing on this latest menace as it holds a power to hit harder than anyone could ever imagine. But how will the gang be able to stop it if Eleven doesn't have her powers anymore? Well, the answer is simple: They'll have to work together.
The standout character of Stranger Things Season 4
Much has been written about how Stranger Things Season 4's episodes are the longest in the series. With nothing under an hour and most of them being around 70 minutes in length, one might be inclined to think this means more filler than killer content. Actually, it's the opposite.
Each episode comes across like a mini film and there's hardly any moment that feels like it could have been cut altogether. There's a lot of ground to cover here with multiple subplots and every thread of the story is given adequate screentime. To avoid spoilers, let's say that the characters are not all together in one place, but put into smaller groups in various places, with each one being responsible for a certain section of the story.
That being said, the true standout character of Season 4 is Max. She seems lost after the events of Season 3 and struggling to come to terms with Billy's death and seeing her friendships drift apart. There's a sense of hopelessness and despair in her, but the scene when she discovers what is important to her is easily one of the most moving moments in television in recent years. It isn't filled with jokes or characters singing The Neverending Story's theme song; instead, it's a lung-bursting emotionally charged scream from the soul and reminds us of the power of childhood friendships and memories.
The new characters
Like with the other seasons, new characters are introduced in Stranger Things Season 4. While Argyle provides comic relief and Eddie Munson ends up becoming a central part of the story, Jason, the jock king of Hawkins High, turns out to be the best new addition. His arc will elicit everything from compassion to infuriation as he proves to be the most compelling character to the story.
Overall thoughts
Three years is a long time, but in streaming terms, it's an eternity. Judging by the first six episodes of Stranger Things Season 4 provided for review, it's been more than worth the wait. This is what we have all been demanding for a very, very long time.
Tell us, are you excited for Stranger Things Season 4? Let us know in the comments section down below.