Coming back to Stranger Things season 3 feels like coming home: Hawkins, Indiana is the cosy, small-town, summer-never-ends slice of Americana that permeates our pop culture, despite it being arguable if this kind of place ever really existed to begin with outside of nostalgia. It's the kind of place where everyone knows everyone else's names; where you can walk around at night to the mall in peace, and which only has the slightest touch of evil alternate dimensions and demonic entities roaming around it. I think I could live with that.
Much of the first episode is devoted to meeting up with everyone again, and it feels decidedly warm and comforting. Our main gang of characters are getting older, with everyone decidedly teenager-y at this stage. Max and Lucas are still dating. Eleven and Mike are not so much dating as they are just sitting in her room for hours at a time kissing, much to the consternation of her adopted father, Police Chief Hopper. Dustin has come back from a month away at science camp, where he (allegedly) gained a Mormon girlfriend named Suzie. Will is just happy to not be living in a demonic universe, and would like to play DnD like the old days.
The older teens are still hanging around Hawkins too – Nancy and Jonathan are still happily dating, with both working at the local newspaper. Jonathan doesn't seem to understand the difficulties faced by Nancy – while he is valued as a photographer, she is little more than a delivery girl for the chauvinistic boys-club journalists in the main office. Meanwhile, Steve must deal with the fact that being successful and cool in high school often may not lead to success outside in the real world, as he has failed to get into any college and works as an ice cream seller in the mall. Always there to remind him of his bad track record with the ladies is newcomer to the series Robin (Maya Hawke), who is personally one of my new favs for her looks of pure disdain and sarcastic retorts whenever Steve gets too full of himself.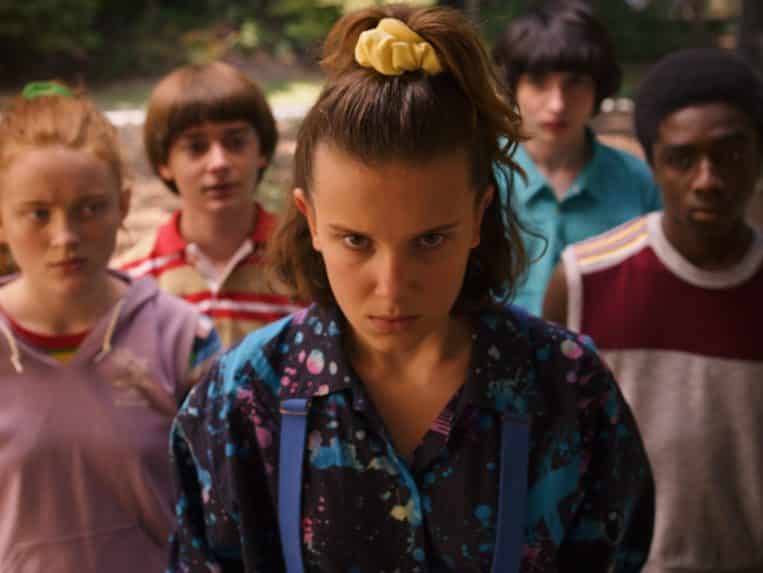 Bad boy and occasional villain Billy is working as a public pool lifeguard, and is lord of his domain, both with the swimmers and the middle-aged women who beg for his approval and attention. Early on in the season he sets up a late night rendezvous with Mike's mom, but on his way to that meeting gets into a spot of trouble that I will not elucidate further upon at this time for the sake of spoilers, but let's just say that things are not going peachy keen for Billy in this season.
Rounding things up are our adults – I maintain that this show may be the best thing Winona Ryder has ever been in, and her single mom Joyce is still wonderfully performed. She is dealing with the loss of boyfriend Bob from season 2, and I was pleased to see how much the memory of Bob was honoured in this season. Perhaps they recalled the pushback they got when forgetting about Barb from season 1 so quickly, but in any event, Nice Guy Bob is honoured as he rightfully deserves. Police Chief Hopper would love to be dating Joyce, although she is not quite ready for that, but his bigger concern is the two teenagers making out constantly in his house, one of whom is his adopted daughter.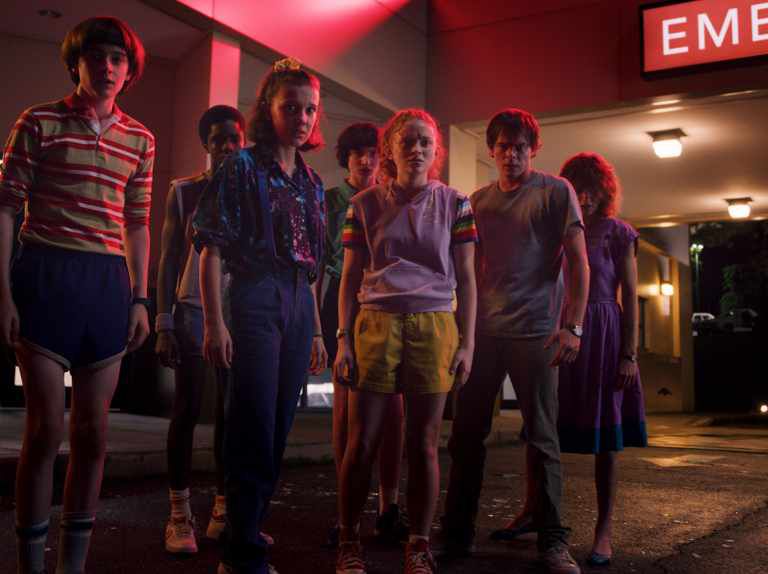 Oh right, there's also evil afoot. I suppose I forgot about that in between seeing all of the adorable and fun character interactions and shipping afoot on screen. The season opens with the Russians doing something bad with the Upside Down. Naturally, it should be the Russians – it is 1985 of course. Whatever they do causes disruptions in Hawkins that bring the supernatural out again to play, and our teens and adults must do what they can to stop it, once they figure out what the hell is going on.
The overall theme of this season of Stranger Things is examining what happens over the passage of time to places and people we are familiar with. This is reflected well in the way the characters grow up and have relationships and conflict that arises from everyone changing and getting interested in different things.
But the theme is also shown well physically: the new mall is a centrepiece of the series, as a place and a concept. It is destroying the wellbeing of the small-town stores downtown, driving many to bankruptcy, and it becomes clear soon enough that it is itself a nexus of evil of some kind for the Upside Down and the Russian activities. It's a bit heavy-handed with the message of "small towns good – large cities bad," but it fits well for this series, where Hawkins itself feels like a character we're engaged in. The manifestation of that spirit in smarmy, political form is Mayor Kline, played wonderfully by Cary Elwes, of Princess Bride fame – himself as much a figure of the '80s as the entire aesthetic of the show.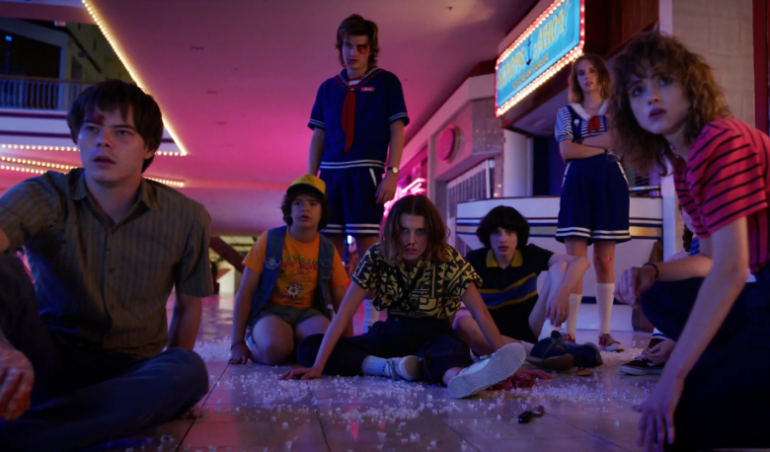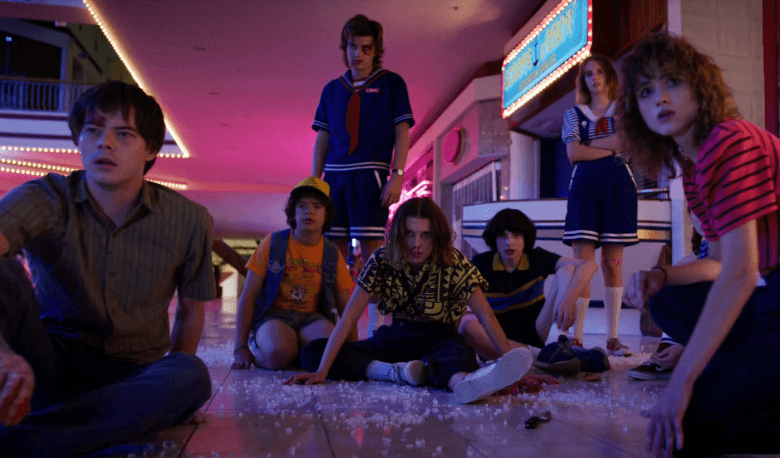 This season of Stranger Things is only 8 episodes, so it doesn't linger on anything too long and keeps a good pace. We also don't have any ridiculous interludes like Eleven disappearing to meet up with a bunch of other super-powered kids. We have smaller groups of characters splitting off, but everything is over a much shorter period of time and space than Season 2, making the overall effect much more effective.
In general, Season 3 of Stranger Things is much better than S2, which felt like it was spinning its wheels too much. It may not be as good as S1, but that's only because of the novelty of the first season which was fresh and new and hard to top. Season 3 is amazing though in its own right – with a conclusion that makes up for any occasional missed steps along the way, which aren't many to begin with.
If you don't like Stranger Things at all and its '80s tone and everything else that comprises it, Season 3 will not convince you to change your mind, because it is an evolution of those ideas yet again. However, if like me you are a fan already, Stranger Things Season 3 gives you just about everything you could want: great character interactions, great new characters, spooky shenanigans, and the kind of small-town adventures that I can happily come back to over and over again.
The Review
Stranger Things Season 3
It's great to see a series build on its best ideas each season, and while I wouldn't mind if it ended here, because it was such a good conclusion, there is still space for more in the future.