Season 4 of Stranger Things introduced fans to Joseph Quinn's Eddie Munson, Dungeon Master of the Hellfire Club and an enthusiastic electric guitar player. He quickly became a favourite among Stranger Things fans and even with some who had never seen the series. Though initially seen as intense and possibly scary, Eddie was a kind-hearted character who did what he could to comfort others and wasn't afraid to admit when he was wrong. His death was one of the most heartbreaking to watch and left everyone in tears. Fans have been hoping for more Eddie content since his death, and it seems their prayers are finally being answered with the release of Stranger Things: Flight of Icarus, a novel based on Stranger Things.
RELATED: Stranger Things Spin-Off with Eddie Munson, Anyone?
What is Stranger Things: Flight of Icarus?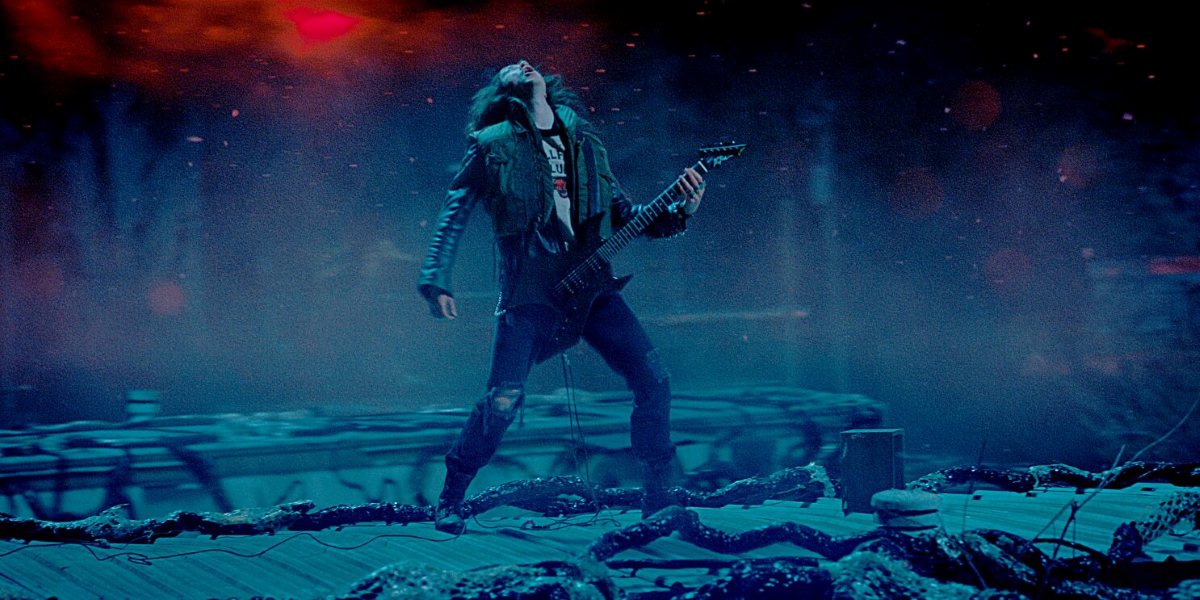 Flight of Icarus is a novel written by Caitlin Schneiderhan, a co-writer for Stranger Things Season 5, and is set to release on 31 October. It is said that the plot will focus on what Eddie was up to two years before the events of Season 4. He has a very complicated past, and readers will get a taste of what it was like for him before he met Dustin and Co.
In the book, Eddie will finally be given the opportunity to pursue a musical career with his beloved band Corroded Coffin. Unfortunately, his dream proves more costly than he was expecting, and Eddie, not knowing where else to turn, is forced to participate in his father's dubious schemes. What could possibly go wrong?
RELATED: Stranger Things: The First Shadow – Vecna's Ominous Origin Revealed
What the Author Had to Say About Eddie and Flight of Icarus
Schneiderhan has said that Eddie is in a different space in his prequel story, so he might be a bit different to the Eddie fans remember meeting at the beginning of Season 4, though fortunately not so different that the character will be unrecognisable.
She has said that she's "so excited for fans to go with him on his journey towards become a hero, to experience the messy and uncomfortable decision that led him to become the brave misfit we all know and love."
When discussing Eddie, Schneiderhan described him as the "nerdy lost sheep of Hawkins High" and said that it was his unapologetic and unabashed nature that made him such an "irresistible" character on screen. "Add on the fact that he encourages the people around him to be the same? Who wouldn't want to be friends with that guy?"
Schneiderhan has said that she wants fans to understand how Eddie's past shaped him into the character we fell in love with on screen.
While it may not be the resurrection many fans were hoping for, this Stranger Things novel is the perfect way for fans to reconnect with a beloved character after being heartbroken over his death. Schneiderhan is very passionate about Eddie, which assures fans that she will do the beloved character the justice he deserves.
RELATED: Joseph Quinn Cries In An Emotional Interview With A Stranger Things Fan
TL;DR
Fans were heartbroken over Eddie Munson's death in Stranger Things Season 4.
Caitlin Schneiderhan will tell the character's origin story in Stranger Things: Flight of Icarus.
Schneiderhan is excited to show fans who Eddie was before Season 4 and how his past shaped him into the hero he became.
Are you excited to learn more about everyone's favourite Stranger Things metal enthusiast and hero, Eddie Munson?