The first-look trailer of Hulu's upcoming Animaniacs reboot is here. The clip hilariously features an animated Steven Spielberg introducing Yakko, Wakko and Dot within the world of Jurassic Park. And, of course, the gang is still zany to the max.
Hulu revealed the first footage of the beloved animated series during a New York Comic Con panel on Sunday.
As pointed out in the trailer, the characters have been redrawn and have a more modern looking art style. "I reanimated them," the animated Spielberg reveals.
"Alan, this species of cartoon has been extinct since 1998. I mean, these haven't been seen on TV since the golden era of animation!" an animated Sattler tells Grant before he turns her head to see the characters.
It's the perfect re-introduction to the zany characters.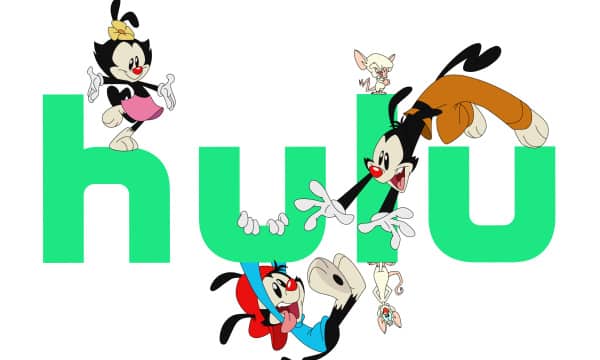 The good news is that the original voice cast is coming back to reprise their roles, including Rob Paulsen as Yakko, Tress MacNeille as Dot, and Jess Harnell as Wakko.
The original Animaniacs ran on Fox Kids and the WB from 1993 to 1998. The beloved show will find a new home on Hulu, who has already greenlit two seasons co-produced by Amblin TV and Warner Bros. Animation.
"I am so pleased and proud that Animaniacs will have a home at Hulu," Spielberg said in a news release. "Together with Warner Bros., we look to bring new audiences and longtime fans into this wild world of Yakko, Wakko, and Dot. I am also excited that the full library of Animaniacs and Tiny Toon Adventures episodes are included in the deal."
Animaniacs is set to premiere on Hulu on November 20 with a 13-episode season.