Ster-Kinekor is offering movie fans a state-of-the-art adventure that can't be missed. For one week only the South African movie house will be screening 1988's Japanese anime post-apocalyptic cyberpunk film, Akira.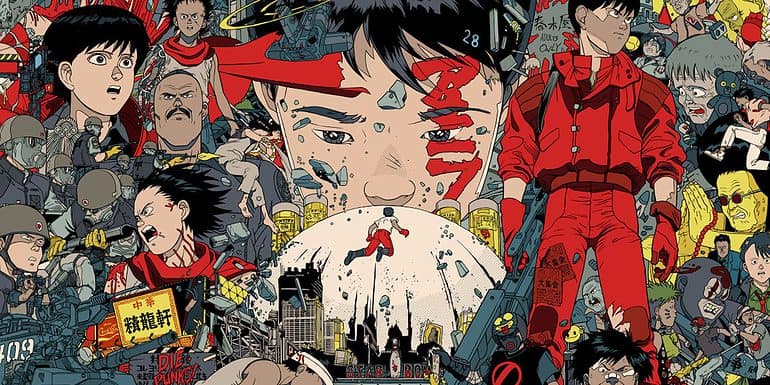 Directed by Katsuhiro Otomo from a script by Otomo and Izo Hashimoto, Akira is based on Otomo's 1982 manga of the same name.
Akira follows the events that take place after the Japanese government drops an atomic bomb on Tokyo after ESP experiments on children go awry. Decades later, in a dystopian 2019, the story focuses on biker gang leader, Shōtarō Kaneda who tries to save his friend Tetsuo from a secret government project.
He battles against anti-government activists, greedy politicians, irresponsible scientists and a powerful military leader until Tetsuo's supernatural powers suddenly manifest. A final battle is fought in Tokyo Olympiad exposing the experiment's secrets.
A state-of-the-art adventure that can't be missed ?. FOR 1 WEEK ONLY, 1988 film Akira is coming EXCLUSIVELY to Ster-Kinekor's Big SKreen but wait there's more, It's in IMAX! Bookings are now open: https://t.co/bBEoinEi4n #DoMoviesRight #SterKinekor #IMAX pic.twitter.com/ebsTavuZzH

— Ster-Kinekor (@sterkinekor) October 21, 2020
The film had a production budget of 5.5 million dollars, making it the most expensive anime film of the era. It also features a soundtrack which drew inspiration from traditional Indonesian gamelan as well as Japanese noh music.
Akira premiered in Japan on July 16, 1988, and was released the following year in the United States. It garnered an international cult following after various theatrical and home video releases, eventually grossing over 80 million dollars worldwide.
The film is widely regarded by critics as one of the greatest animated and science fiction films ever made, as well as a landmark in Japanese animation. It is also a pivotal film in the cyberpunk genre as well as adult animation.
Akira also had a significant impact on pop culture around the world, paving the way for the growth of anime and Japanese pop culture in the West. Additionally, the film has influenced numerous works in animation, comics, film, music, television and video games.
Will you be watching Akira at Ster-Kinekor IMAX this week?