What if Rocky was a bit of a douche and ended up fighting his own son in the ring? That's sort of the concept behind Nick Sarkisov's Embattled starring Stephen Dorff and Darren Mann.
The exciting first trailer promises an epic cage-fighting MMA match between the young fighter (a teary-eyed combatant who lives in the shadows of his father and must fight to overcome the trauma and pressures he endured during his childhood) and the older MMA fighter (an experienced champion who is also an abusive father).
Unfortunately, it's also one of those clips that shows the entire film in 2-minutes. Do yourself a favour and stop halfway through.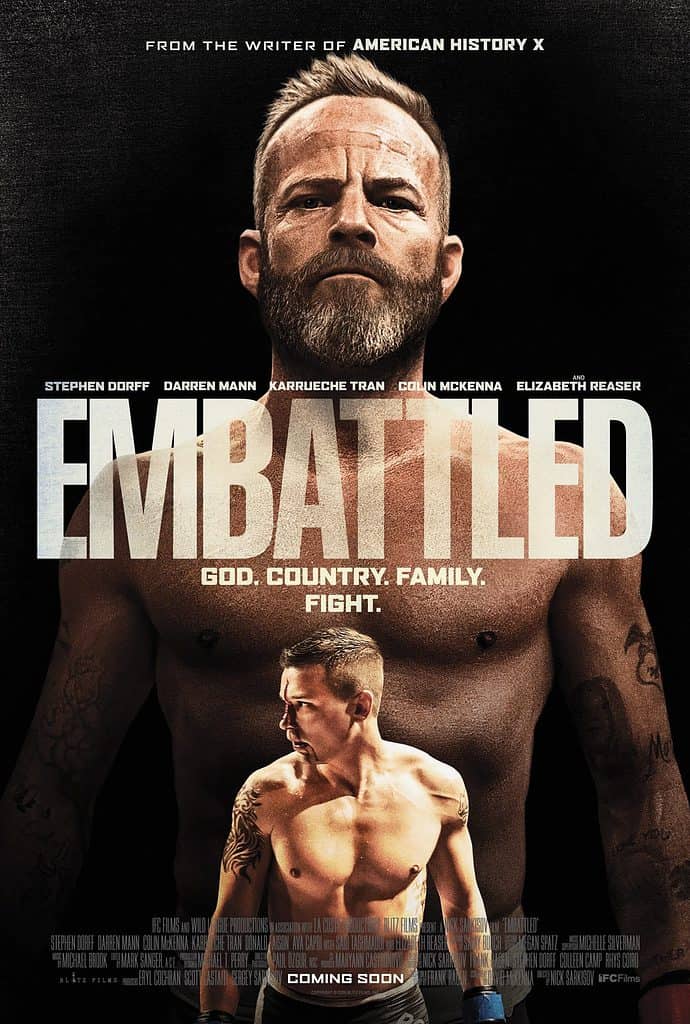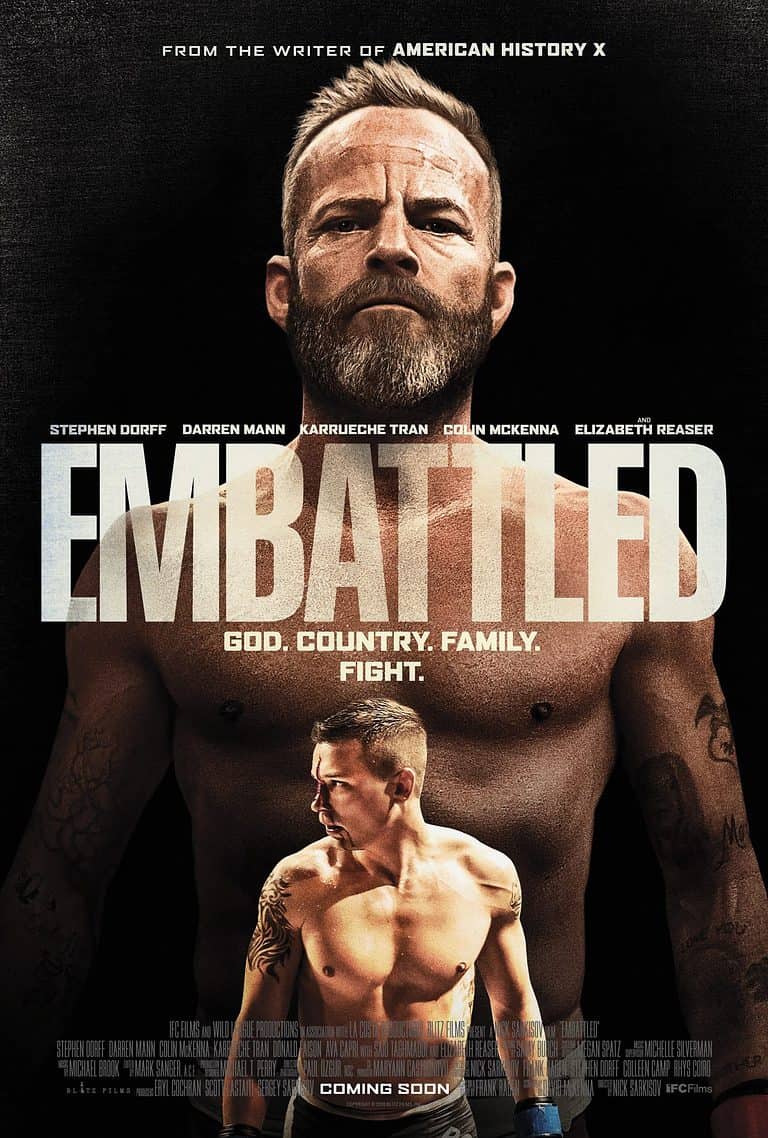 Yes, there's a lot of sports movie clichés here, but you'd have to admit that it looks fun and the performances are really decent too.
Stephen Dorff has always been an underrated talent and he looks on point here.
If you didn't catch what the film after watching the trailer, here's the full synopsis:
Raised by an abusive father, Cash (Stephen Dorff) channels his aggression to become a World Champion MMA fighter.

Now accustomed to wealth, adulation, and global popularity, he faces a new challenge when his second son is born with Williams Syndrome. But this time, rather than stand and fight, he runs.

While Cash continues to make his fortune in the ring, his eldest son Jett (Darren Mann) becomes the caregiver to his younger brother Quinn (Colin McKenna).

When Jett decides to follow his father's fighting footsteps and take to the fight game, he faces his past head-on, embarking on a course inevitably pitting father versus son in a battle which, no matter the outcome, neither can win.
Embattled stars Stephen Dorff, Darren Mann, Elizabeth Reaser, Colin McKenna, Karrueche Tran, Donald Faison, Saïd Taghmaoui, and Ava Capri. It is also written by David McKenna, best known for his American History X screenplay.
"Director Nick Sarkisov and writer David McKenna have made an ambitious and tender film about the pain that can be passed across generations," Arianna Bocco, executive VP of acquisitions and productions of IFC Films said. "Embattled is a potent piece of work, fueled by powerful performances from Stephen Dorff and Darren Mann, and just the type of rich and textured filmmaking that we support."
Embattled releases via on-demand on 20 November.