Stela is a very creepy, scary, but beautiful game given to us by SkyBox Labs. If your first response to that is "who?", don't worry, you are not alone. They are another plucky "indie" studio that prostitutes itself out to big developers like Microsoft on games like Halo and Minecraft so that they can make enough money to do what they love, which is making games like Stela. I suspect the game is based on the fever dream of the person leading the dev-team. It has all the hallmarks of one of those nightmares where you can feel you are being chased by something lurking in the shadows, just beyond your field of vision. You are always out of breath and when you try to scream, you find you cannot. That right there is Stela.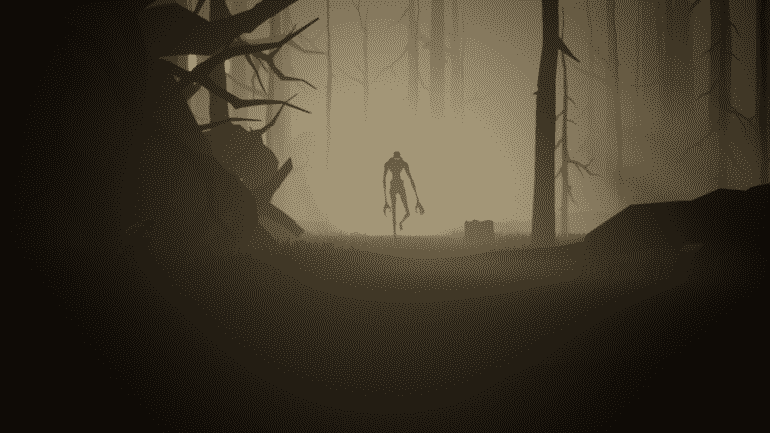 You play as a woman who wakes up in a world gone to hell. Literally. I assume she is Stela, though there is no way of knowing for sure because she never says a thing – and nobody ever says anything to you throughout the whole game. For the sake of this review, we will assume Stela refers to the lead character. On a side note, stela is also the Latin word for an upright stone with a commemorative inscription on it, often a gravestone.
There is no tutorial, cut scene or anything to give you a hint of where you are, how you got there, or what you need to do, other than staying alive. Which is enough, really, because you will die often. This world she woke up in is a real crap show and, even though it is beautiful, everything you encounter only has your death in mind.
It is a very intense 2D side-scrolling, puzzle solver adventure and the onus is on you to figure out what is going on based on the context of the clues to the puzzles. This kind of works as the progress is very linear – where you can be sure that, as long as you are moving forward, you are going the right way. This kind of vague implicit direction would not work in any other format (see No Man's Sky as an example).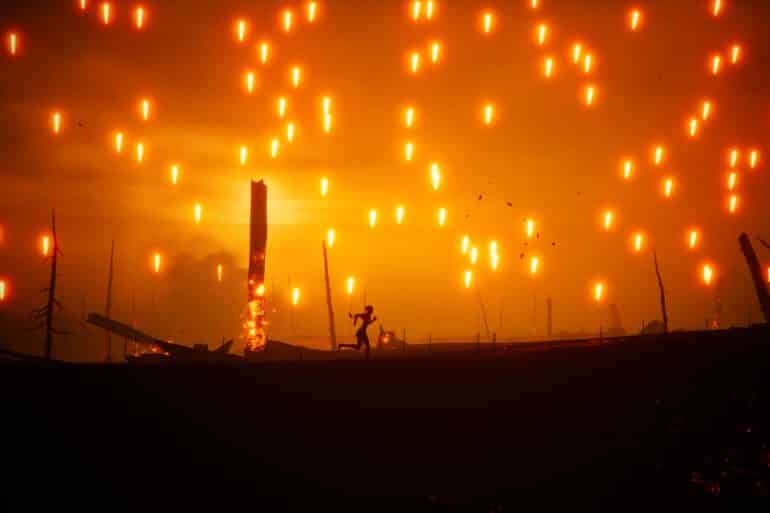 Stela is bone achingly beautiful. Each section has it's own look and colour. I am actually thinking of having a few screenshots printed and framed. All the colours used come from the fever range. The forest where the ghoulish zombie-type monsters live is predominantly fever-beige. The battlefield you cross and then get shot at with a bazillion arrows is fever-orange. The cave where you will die almost 100% of the time is fever-blue.
The puzzles in Stela are very good. They require you to think quick and act quicker. The hazards are right up there with Tomb Raider, where you need to avoid flames, falling rocks, poison darts, arrows, monsters and falling into a bottomless abyss and it requires perfect timing, lightning reactions and lateral thinking.
The physics of the game are Angry Birds-level of satisfying. Pulling, pushing and counterbalancing objects in the world to reach your goals and staying alive is very tactile. It is a real joy to watch. This mesmerising nature of the game may be why I died all the bloody time, because you need to do multiple things almost simultaneously to survive and being distracted by anything is severely punished.
I really feel for Stela. There is something so tragic about her. I get the feeling that she may be on an operating table after suffering a terrible car crash and the game is what is going on in her mind as the doctor's frantically fight to try to save her life, or she is in a coma after said accident trying to find her way back to the waking world.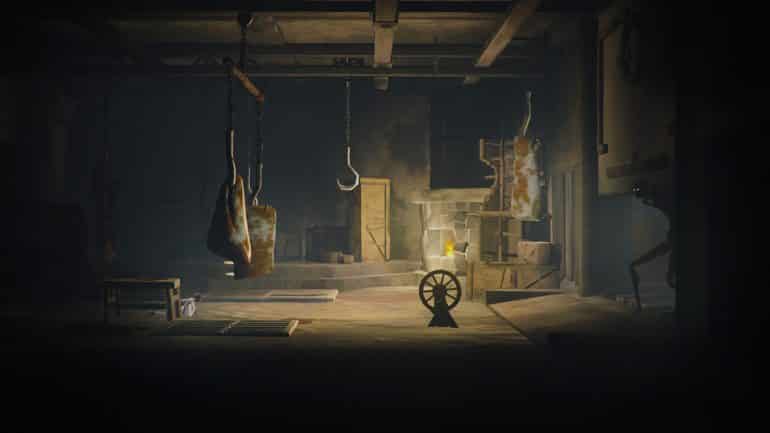 Turns out, if her salvation is left to me, she is screwed. Sorry Stela. I tried, I really really tried.
And therein lies my big problem with the game. I really want to know why she is there. I held out hope that at some point, probably the very end, all would be revealed, but it never is. This curiosity drove me to keep playing, but not having that desire satisfied left me feeling a little cheated. At least initially. Now that I have had time to ponder her fate, the theories I am coming up with are entertaining and disturbing.
My latest theory is that she is a severely abused child who has created this world as a way to escape. The implications of that are devastating to me. Maybe it is a cry for help from across multiple parallel universes – in which case I say, "Buy this game! Stela needs your help and the more of us that play, the better her chances are of escaping this beautiful, crazy, terrifying hell!"
Now that I think about it, I don't think her name is Stela. I think it is intended to mean gravestone. And just like what you write on a gravestone is an interpretation of life, so is the meaning of this game open to interpretation. That is my latest theory. I am sure there will be more.
The Review
Stela
Stela is creepy, scary, beautiful, and though-provoking all in one.
PROS
Creepy atmosphere
Beautiful visuals
Great puzzles
CONS
Narrative can be vague at times
Review Breakdown
Storyline

0%

Gameplay

0%

Replay Value

0%

Sound and Music

0%