With the internet as volatile as it is, we can all benefit from a little security touch-up every once in a while. Most of us use one of the few popular choices when it comes to internet browsers. Naturally, this is the channel most scammers and hackers use to spread malicious software across the web. Chrome regularly marks suspicious websites and online services to help you out, but that tech is quite young, and a bit of common sense is needed on your side.
If you're a Google Chrome user, there are things you can do right now to boost your online security.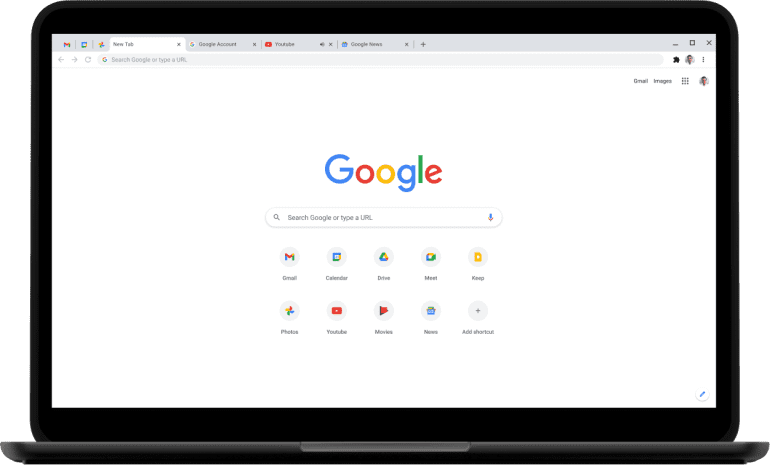 1. Utilize Chrome's Enhanced Protection
The 2020 May Chrome update brought us something called Enhanced Protection. It's a nifty little feature that you can use to activate multiple defence layers that Chrome offers, all with a single click.
Chrome's Enhanced Protection uses machine learning to prevent and stop malicious sites from infecting your device. However, keep in mind that if you start using enhanced protection, you're also allowing Google Chrome more insight into your online activity.
2. Use 2-Factor Authentication for Your Google Account
This one is a no-brainer. Using 2-factor authentication (or 2FA for short) is slowly becoming a standard in the world of tech.
If you haven't already, please activate 2FA protection for the Google account you use the most. This will make it harder for scammers to get into your account, even if they figure out your credentials. Google will send you a notification if there's a suspicious login attempt and ask if it was you.
3. Protect Your Credentials While Browsing
One of the weakest security points of any system is weak or reused passwords. Weak passwords are bad for obvious reasons, while reused passwords mean putting all accounts at risk if just one is hacked.
Keeping your credentials in check is easier with a Chrome password manager extension. You get to create, save, and use your passwords without having to memorize long strings of random symbols.
4. Perform a Safety Check Every Once in a While
Another relatively new feature Google added to their browser is the Safety Check. This is a set of safety protocols that give you a general overview of your extensions, passwords, updates, and even overall computer safety.
The best thing that came out of this safety check is the password health advisor. This feature tells you whether your passwords have been compromised in a data breach, as well as how many weak passwords you need to upgrade.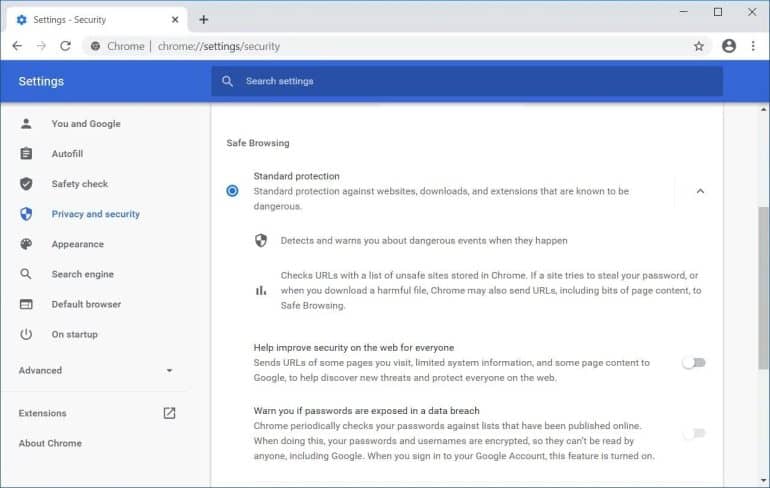 5. Take The Chrome Privacy Tour
Chrome's Privacy Guide will lead you through the essential settings of your browser. Here, from a single control spot, you have the opportunity to understand what all the safety options represent.
Google even added small explanation bubbles to the interface, making safety features more accessible and easier to understand.
Start Improving Your Chrome Safety Today
There's no alternative to being cautious and using common sense while browsing the internet. With scammers getting more creative, you need to take a moment and fine-tune your Chrome safety to match your browsing habits.
Hopefully, this quick Chrome safety guide opens you to the idea of customizing your own security on the web. Stay safe!