I never knew games like State of Decay 2 existed. I suspected and quietly hoped for it, mainly because the idea of pulling civilisation back from the brink after a zombie apocalypse is what I want to do one day when I'm an adult.
My idea of the perfect game would be one where small groups of survivors (tough, scrappy types who know how to reuse and recycle), fight and negotiate with other survivors to create a settlement and strengthen its defences. Along the way they can also clear out the zombie threat and expand borders to create partnerships and agreements with neighbouring settlements and trade resources. To me, that perfect game would be Fallout meets Far Cry 5 meets The Sims set in the world of The Walking Dead.
And this is exactly what State of Decay 2 is for the first 2 hours of gameplay.
Then, from that point on, you realise you're just playing a losing game against the clock. After about the first 10 hours, which for an open world RPG is just scratching the surface, it felt like the zombie apocalypse somehow accelerated Newton's Second Law and that everything, even if left alone completely, rapidly heads towards a state of decay.
You are just stuck in a cycle of constantly having to find resources to keep your enclave happy. Then you need to find enough to keep your people and the neighbours happy and so on and so on. Imagine being stuck in the apocalypse with a bunch of whiney, entitled millennials. That's what State of Decay 2 becomes.
Imagine being stuck in the apocalypse with a bunch of whiney, entitled millennials.
Weapons break, resources get used and wasted through stupidity and neglect, and all the time you receive radio transmissions asking for assistance. It's basically like the holidays here at my house; an endless list of chores which I am sure is designed to keep me busy with no end in sight.
That's the most infuriating part of this game. If you cleared an area, set up your community and got it to a point of self-sustainability so you could move ahead, with the end goal of claiming a whole map area, that would give one the motivation to push on. However, that doesn't happen. You just get stuck having to constantly find more resources, fix stuff that other people break and try keep the endless waves of zombies at bay.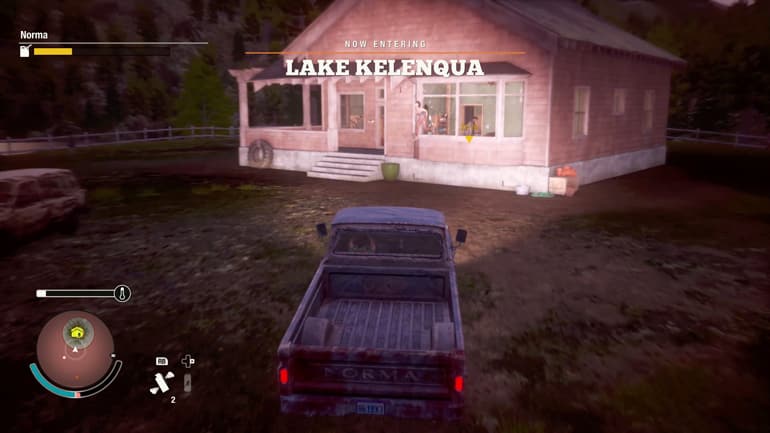 Add to that a really clunky combat system, where it seems the timing of the hack and slash is a little off and a list of bugs that I could dedicate two pages to, State of Decay 2 has a lot to sort out.
Now, I realise I'm coming across as pretty negative right now, but I wanted to tell you what this game isn't before I tell you what it is. As I mentioned, State of Decay 2 is an open world RPG, except it's not open-world to the extent that Fallout is and it's not very RPG either.
…in this game, death is final…
You get to choose which team you want to be at the start, and the options are limited to four stereotypes. However, throughout the game, you will have to play pretty much everyone in your enclave. You don't get to customise your characters at all, but you will collect characters that, if combined, would become an amalgam of the perfect character. I do like this aspect of the game. Each person has a list of attributes and areas where they are stronger. Being an RPG, you will develop these areas and because of the hostility of the world of State of Decay 2. I would recommend developing all of your characters over time instead of focusing on one to become a World of Warcraft type legendary hero. The reason I say this is because characters get fatigued and if one character has to be everywhere all the time, he will eventually crash and burn. And in this game, death is final, which is another thing I really like about it.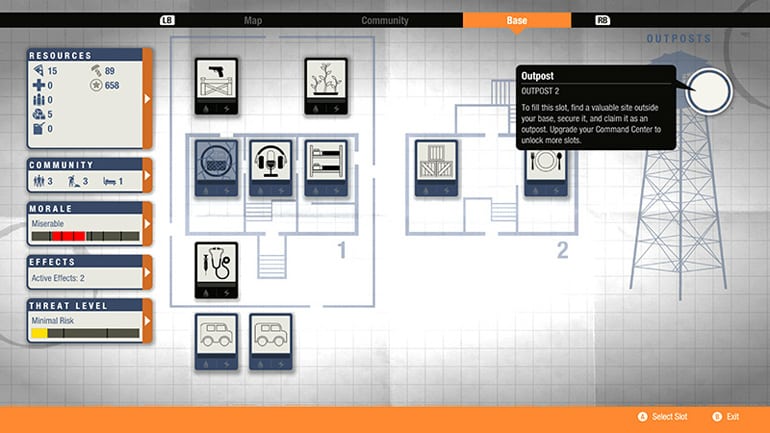 So in a general overview, you exist in a world overrun by zombies, like The Walking Dead. You need to eradicate the threat and build communities, like Fallout 4. You need to help neighbouring communities, like Far Cry 5. And you need to make sure everyone stays well resourced because a happy community is a productive community.
…the most dangerous foe is the living.
You build facilities within your community, like farms and warehouses and an infirmary and workshops, where you can fix your ever degrading weapons and you allocate characters to functions where they would be most useful. The more people you recruit the more skills you have to make use of.
A nice touch is the relationships you develop with neighbouring communities. Despite them becoming needy, demanding children, the relationships are quite interesting. When they turn sour you quickly find that in a zombie apocalypse, the most dangerous foe is the living.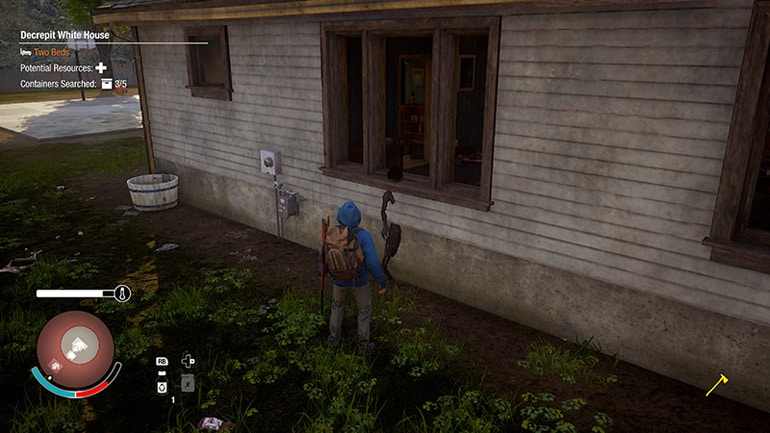 The zombies are all pretty generic, nothing that hasn't been seen a dozen times in the Resident Evil franchise. One of the main objectives is to find the Plague Hearts within each map. These are pulsing fleshy masses that spew out infected red zombies that increase your infection bar with every hit. They are really easy to kill and the cure for the infection is easier to come by than a shot of penicillin for the clap. The objective is to destroy these Plague Hearts to keep the zombie population under control, but when you attack them they scream, attracting every undead walker in the area. Fortunately, like most things in the game, killing them is pretty easy.
I'm not sure what State of Decay 2 is trying to be.
So, I'm not sure what State of Decay 2 is trying to be. It's not really very open world. It's not very RPG either. It's annoyingly repetitive and doesn't look as good as a game like Far Cry5. Its combat and menu options are very clumsy and you never feel like you are headed for victory. It's more like you are trying to put off defeat for as long as possible.
Then there are the bugs. These are plentiful. I had something happen that I have read other players encountered, where my companion just disappeared. I could still hear her talking and she showed up on my locator map, but she was invisible and wouldn't assist in combat and there was nothing I could do except turn the game off and on again. I had a case where my baseball bat broke but showed up as yellow, I couldn't switch it out for another weapon and I couldn't fix it, so turn it off and on again… In one case my truck rolled over a cliff and just hovered in space, kind of flickering like a dying neon tube.
State of Decay 2 is a great idea, kind of an interactive season of The Walking Dead, but it's far from being the polished experience that a game like Far Cry 5 is, but then Far Cry 2 wasn't exactly problem free either. I want to believe that this is a necessary step in the evolution of the franchise and that when we get to State of Decay 5 we will have a game that does justice to the subject matter.