Due to COVID-19, it's been a dry year for comic book fans. With most productions delayed or moved to next year, there's been a craving for a new TV series to capture the imagination. Well, DC Universe's Stargirl, starring Brec Bassinger as Courtney Whitmore/Stargirl, might be that show.
The pilot dropped on Monday and currently holds a positive and favourable reception from both critics and fans. It's only the first episode in the series, but it's off to a sensational start. Normally, it takes time for a show to pick up, but Stargirl brought out all the guns in its debut. Not only were the main characters, the Justice Society of America and the Cosmic Staff introduced, but everyone's favourite zombie Solomon Grundy also made an appearance.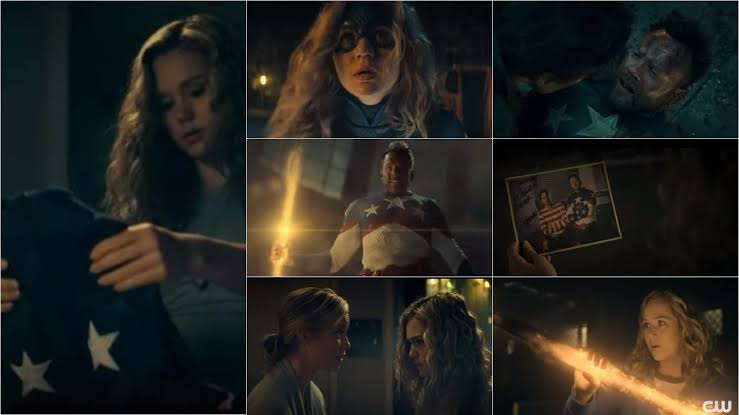 What's most impressive about Stargirl is its tone. Feeling more like a show from the past, there's a comfort and familiarity to it. In fact, it feels like it could be set in the same universe as Richard Donner's Superman—if it'd been filmed in the modern era. Undoubtedly, this is due to the influence of Stargirl's co-creator and showrunner, Geoff Johns, who actually worked under Donner and values this type of direction for comic books.
Chatting about the series to Collider, Johns said, "The tone of Stargirl, in the comics, has always been big and bright and fun, and the JSA has always been this nostalgic but forward-looking team of superheroes. They have this cool history to them, but a very positive outlook, with the idea of carrying that legacy on. All of that is really just a fun world to play in."
Speaking of the JSA, it's evident that Stargirl opens the door for spinoff series, featuring both classic and current iterations of the team. For long-time DC fans, this is music to their ears, since fans have been screaming for more of the JSA in other mediums.
Of course, there's a concern among fans that Stargirl is both a DC Universe and CW show. It's part of the Arrowverse and airs on The CW, even though it debuts on the DC Universe streaming app first. It's a bit of a weird arrangement, but hey, money talks, so it's someone else's problem to figure out if it's a good idea or not. The promising news is, it hasn't morphed into a typical Arrowverse show that feels like The Vampire Diaries with capes, yet. Let's hold thumbs it doesn't degenerate into that.
Overall, Stargirl is off to a super start. It's still early days, but there's just something so earnest and appealing about the series. The character might not be an A-list DC superhero right now; however, this show could turn that around in no time whatsoever.
Stargirl premiered on DC Universe on May 18, 2020, and will consist of 13 episode.