David Bowie is a global icon, but it wasn't always that way. Stardust, IFC Films new movie about the English singer-songwriter, focuses on Bowie trying to launch his career in the United States and the creation of Ziggy Stardust following this visit.
The story takes place in 1971, and follows a 24-year-old fledgeling David Bowie who is sent to America to promote his newest record – The Man Who Sold the World. Leaving behind his wife, Bowie and his band embark on a makeshift coast-to-coast promotional tour with struggling Mercury Records publicist, Rob Oberman. The story also touches on Bowie's origins.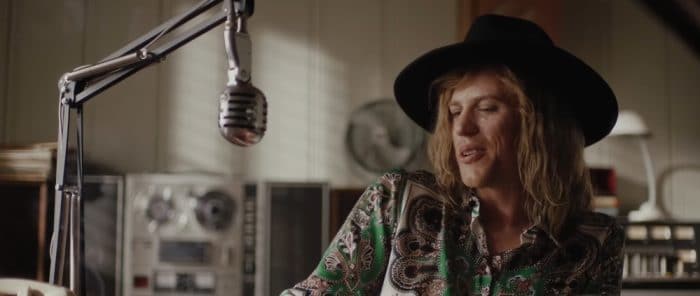 However, it's worth noting that Bowie's estate did not approve the film and did not give the studio permission to use Bowie's music. Instead, Stardust will showcase covers of popular songs that David Bowie performed during this time, including I Wish You Would by the Yardbirds and My Death by Jacques Brel.
Speaking about the film, producer Paul Van Carter said…
"We would like to clarify that this film is not a biopic, it is a moment-in-time film at a turning point in David's life, and is not reliant on Bowie's music. Our original press release did state this. Much like Nowhere Boy for [John] Lennon, Control for Joy Division, the production uses period music and songs that Bowie covered, but not his original tracks. The film was written as an 'origin story' about the beginning of David's journey as he invented his Ziggy Stardust character, and focuses on the character study of the artist, as opposed to a hits-driven music biopic."
Stardust is directed by Gabriel Range from a screenplay he co-wrote with Christopher Bell. Paul Van Carter, Nick Taussig and Matt Code serve as producers on the project.
Johnny Flynn stars as David Bowie, alongside Jena Malone and Marc Maron. Aaron Poole, Roanna Cocharne, Jorja Cadence, Annie Briggs, and Ryan Blakley are featured in supporting roles.
The David Bowie-inspired Stardust will be released in select theatres and on VOD from November 25, 2020.