Determined to return the Child to its people, the Mandalorian desperately searches the galaxy looking for others of his kind to aid him. After a tense encounter with criminal Gor Koresh, he learns that there may be another Mandalorian on the remote desert planet of Tatooine. However, the details are vague and the Tatooine town of Mos Pelgo is rumoured to have been destroyed.
Travelling to the location of Mos Pelgo to uncover the truth, the Mandalorian discovers a small settlement presided over by a Marshal wearing distinctive Mandalorian armour –  the same armour worn by the galaxy's most fearsome bounty hunter, a man who fell into a sarlacc pit.
But who is the Marshal, and whose side is he on? With the small town under threat from a fearsome krayt dragon, the Mandalorian finds himself once again being called upon to help those most in need, leading to an unexpected alliance…
Welcome back, Mando! We've missed you!
It hasn't been that long since The Mandalorian left our screens, but it feels like forever and a lot of things have changed. It's only fitting that now, at a time when we really do need a new hope, that Star Wars would once again gift us with something special.
And while elements of this episode may feel a little too much like the first season's early battle against the mudhorn, the execution of this is far smoother and the scale is far greater, deliberately showing how far this series (and the Mandalorian himself) have come.
This episode wastes no time in delivering exactly what viewers want to see: mass quantities of Baby Yoda cuteness, an awesome fight scene for Mando, familiar faces, and some locations and visuals that are a treat. Before you know it there are the returning pit droids to chuckle at too, Tusken Raiders, and tons of canonical lore to excite viewers while the story unfolds simply and efficiently.
Oh, and there's… that thing. You know what I'm talking about. One of the most requested Star Wars appearances ever. Of course, it's here because this series knows what the fans want and therefore gets it out of the way fast.
Sort of. Because this episode likes to play games with the audience too.
Hands up, anyone who got Jodo Kast vibes.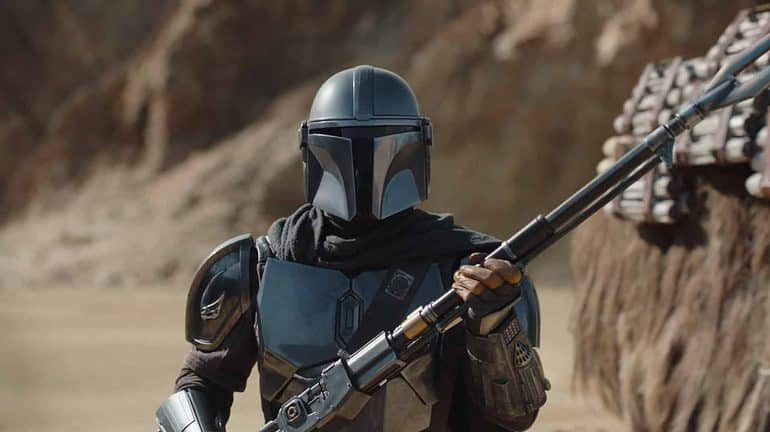 The real trick here is that each little moment in the episode adds up, layering levels of goodness on top of each other in unexpected ways. Just when you think you've seen something cool and your mind starts processing what it may mean to the bigger picture, something else is added which raises the presentation higher. It's a smart storytelling style that never lets up for an instant. Of course, it also serves to distract from what's a mostly hollow plot, but when the progression is this entertaining it's hard to truly complain.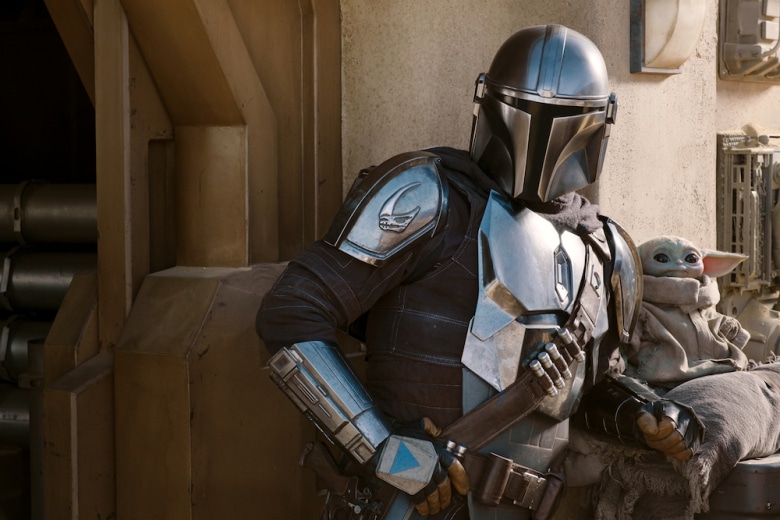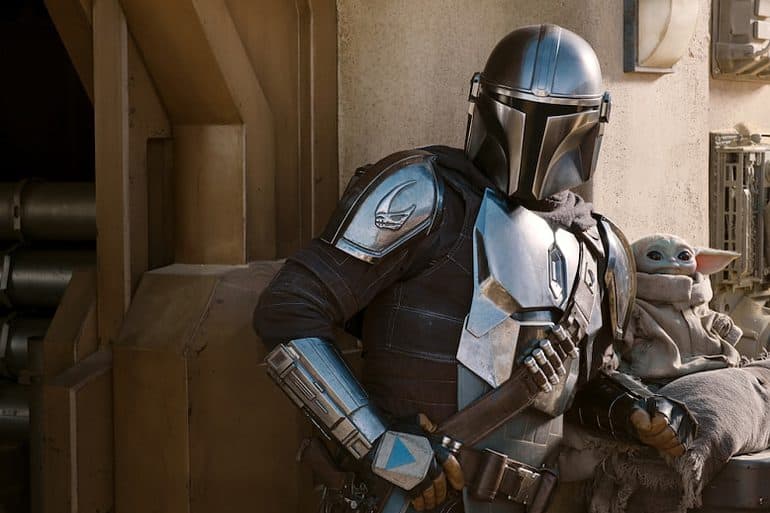 Once again the Tusken Raiders are shown in a more favourable light, casting an even-greater question mark over Anakin's slaughter of them years ago and reminding us that they're more than just "animals". It's little moments like that which continue to expand our understanding of the Star Wars universe, while the Marshal reminds us of the power vacuum that was left after the Empire fell. It's solid worldbuilding.
As for the krayt dragon, it's a powerhouse hybrid of a Dune sandworm and a Starship Troopers blister bug, which is everything anybody could have asked for.
The Mandalorian understands its audience.
As always the production looks spectacular, the music is immersive and grand, and the acting, in particular, is top-notch. The Mandalorian is a show at the top of its game and confident in itself enough to understand its fans and play to their expectations.
If this episode had been mid-season it could have easily been regarded as a filler, given the relatively low stakes, but, instead, it serves as a great jump-start for the new season just to get things rolling.
Once again the Force is strong with The Mandalorian and it seems incapable of doing almost anything wrong. There are complaints to be found if you want to look for them, but it's much easier to just enjoy the ride.
The Review
The Mandalorian Chapter 9: The Marshal
A welcome return that delivers everything fans could want.