When George Lucas sold Lucasfilm and Star Wars to Disney in 2012, any hope of seeing how he would have ended the Skywalker saga disappeared. The sequel trilogy was met with mixed reactions, mostly because of the unsatisfying linear plot and the lack of a central villain.
But as it turns out, Lucas had a very different vision for the trilogy and would have remedied the latter by making Darth Maul the ultimate antagonist. The revelation was made in the newly released book, Star Wars Archives: Episode 1-3 The Prequels.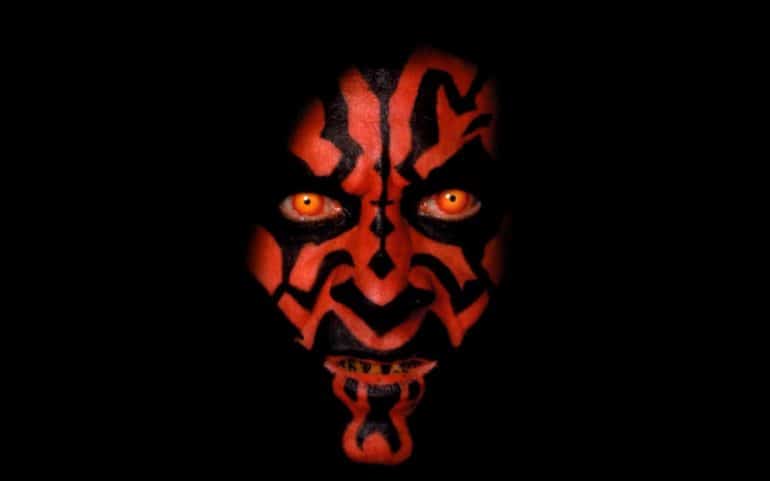 In the book, Lucas explains how his story would have played out, had he retained creative control of the property.
Instead of struggling to build an alliance that would help him to achieve revenge against those who wronged him, Darth Maul was supposed to "become the godfather of crime in the universe because as the Empire fails, he takes over."
"Darth Maul trained a girl, Darth Talon, who was in the comic books, as his apprentice," George Lucas continues. "She was the new Darth Vader and most of the action was with her. So these were the two main villains of the trilogy."
Additionally, his version of the story would have concluded with Leia discovering that she was the Chosen One.
"By the end of the trilogy, Luke would have rebuilt much of the Jedi, and we would have the renewal of the New Republic, with Leia, Senator Organa, becoming the Supreme Chancellor in charge of everything. So she ended up being the Chosen One."
So why did the famed director abandon his plan for the sequel trilogy?  According to Lucas, he just wanted to spend more time with his family.
"At that time I was starting the next trilogy, I talked to the actors and I was starting to gear up. But I was also about to have a daughter. It takes 10 years to make a trilogy. I'd still be working on Episode 9! Finally, I'd decided I'd rather raise my daughter and enjoy life for a while."
The Star Wars Archives: 1999-2005 is currently available in the U.K and will go on sale in the United States on December 13th. Or you can visit the Taschen Publishing's website to order the book.
Would you have prefered Darth Maul as the villain in the Star Wars sequels?