Topher Grace is best known for starring in That '70s Show as Eric Forman, the clumsy, sarcastic geek with a lightning-fast wit and a deadpan sense of humour, who often gets into trouble when trying to break out of his "square goody-goody rep". Much like his iconic character, Grace is a geek. He spends much of his spare time editing and chopping down famous trilogies into shorter recreations that pull you through the main story much faster, which he's done to the Star Wars prequel trilogy and The Hobbit trilogy. However, Topher Grace's most ambitious project, Star Wars: Always, involved his editor friend Jeff Yorkes and the two having too much time on their hands.
RELATED: Star Wars' Rey And Finn Become The New Jedi Order
10 Movies, 2 Nerds, 1 Weekend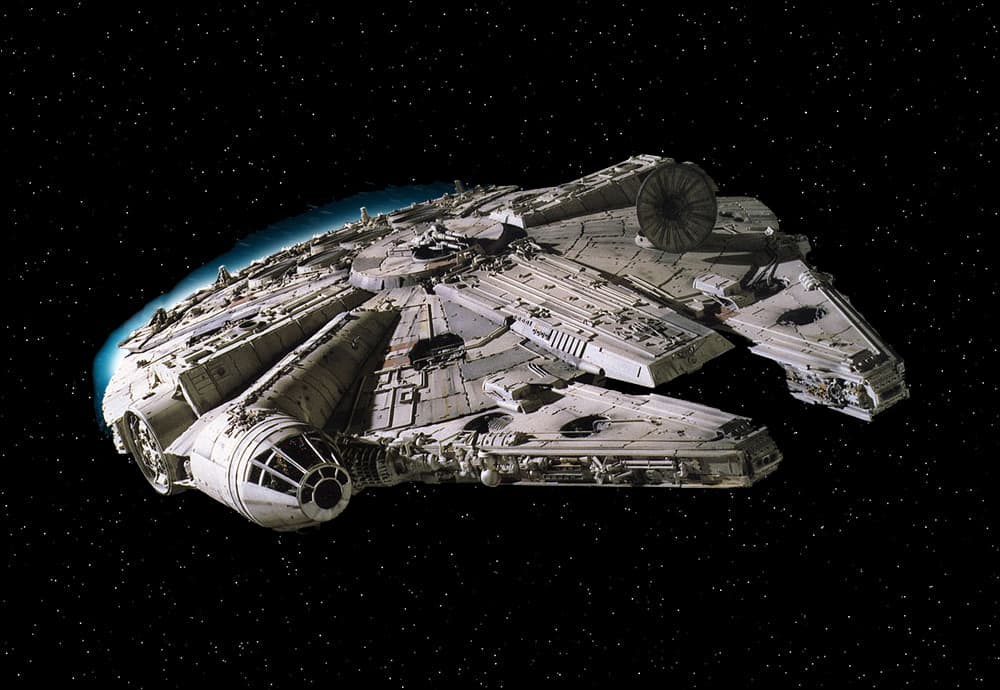 In 2019, Topher Grace tweeted, "10 movies. 2 nerds. 1 weekend (when our wives were out of town). Enjoy," and shared a five-minute video titled Star Wars: Always. The clip pulled scenes from all three trilogies and the two stand-alone Star Wars stories, cutting them into one well-crafted video that took you through all the best (and even some deleted) scenes from the beloved franchise.
Every cut is brilliantly done, and the audio that plays over is perfect as the video seamlessly weaves 42 years' worth of Star Wars together in one cohesive recreation.
It starts with the original trilogy and Luke Skywalker learning about his father from Obi-Wan. As the older Jedi speaks, we see flashes from the Prequel trilogy, Anakin's fall to the Dark Side and moments from Rogue One: A Star Wars Story. It quickly focuses more on the original trilogy and brings in bits and pieces from Solo: A Star Wars Story.
As Luke begins his training with Yoda, we hear Padmé and Anakin talking about his lust for power, a shot of Darth Vader and then the Sequel Trilogy is brought it. We see Kylo Ren's fall, Rey's training and Luke's death, which is cut to mirror Obi-Wan's death in A New Hope. We then see the moment Rey accepts her fate as a Jedi, and the video flashes through shots from all the movies, switching through standoffs, tense moments, and stints of excitement from different characters.
The video concludes with a shot of the iconic logo with the word "always" in the middle.
RELATED: A Star Wars Franchise Spin-Off That We Really Want To Happen
Praise for Star Wars: Always
Fans loved the clip, which managed to capture all the best moments from Star Wars during a period when there was a lot of animosity in the fandom, and no one seemed to be happy with the content they were getting.
Jeff Yorkes and Topher Grace did a fantastic job recutting the franchise and creating a video that would make any Star Wars fan want to rewatch the franchise all over again, no matter what they thought about any trilogy. Some have even suggested that Disney hire the two to cut their films.
RELATED: Star Wars Lightsaber Explained: Colours, Power & Meaning
TL;DR
Topher Grace and Jeff Yorkes collaborated to create a Star Wars video.
Always is a five-minute clip of all the movies weaved into one project.
Fans adored the video and praised Yorkes and Grave for their work.
What did you think of Jeff Yorkes and Topher Grace's Always?