The hit Netflix series Squid Game from Korea has become a pop culture phenomenon that has resonated with fans of the show around the world. The show might have even been a welcomed comfort on a boring weekend. It's a genuinely fun binge, and a nice topic of discussion. However, there's one person who might not be so happy about the show's existence, and that's Lydia Ellery, a Twitch streamer with the gaming handle SquidGaming.
Living in London and born in Bristol, Lydia has been on social media platforms like Twitch and Instagram with Squid Game and SquidGaming as her gamer tags. In her time as a gaming content creator, she has amassed over 42,000 followers on Twitch and is a member of Yogcast, a gaming collective with seven million+ subscribers.
"My friends called me squid because it rhymes with lid, and my name is Lydia," the streamer explained in an interview with the BBC. Unfortunately for her, what was once a heartfelt inside joke-turned-gamertag has become a real pain.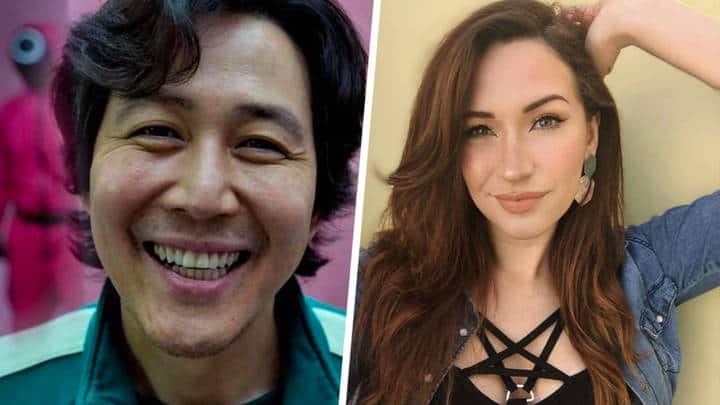 According to some Twitter posts back in November of 2021, SquidGaming shared her experience since the show astronomically rose in popularity. She revealed that it had caused her to lose two amazing presenting opportunities due to the "Squid Game" handle. For a streamer, those types of gigs are usually impactful as they tend to expose you to a larger audience.
One frustrating part of the experience for her has been the social media tags on Instagram. The streamer shared that on Instagram, people were tagging her and sending messages thinking she was the handle for the show. However, the show's presence on Instagram was actually handled by Netflix.
Even further down the rabbit hole, SquidGaming said that some of the messages have been hateful. She also added that super fans of the show were sending her hateful messages because they thought she took the account from the Netflix show.
There were also hack attacks that resulted in hack attacks on her social media accounts. Lydia was kicked out of her social media accounts several times and asked to reset her password. Hackers have been trying their luck, resulting in Lydia dealing with emails from people trying to log in. She detailed it as a frustrating experience.
In a worsening situation, SquidGaming even explained how the show's existence was ruining her SEO (Search Engine Optimization). This is due to the fact that the show is what people are creating content about, and searching for in their browsers. In turn, this causes search results related to Lydia to be pushed further down in search engines.
On the reason why companies wouldn't work with her, she added that the connotations of a very violent TV show might not sit well with some of them.
Finally, Lydia shared that while she doesn't want to change her name (Squid Game or SquidGaming), she doesn't seem to have much of a choice in the matter. She's extremely fed up, but there's not much she can do about it anymore.