2018 saw the release of the Spyro: Reignited Trilogy on Xbox One and PlayStation 4. It was pure nostalgic bliss, with every dream of my childhood brought to life again through the wonders of modern technology. You can read our review of the PS4 version if you want a refresher on all the salient features and points. This review will mostly be a collection of my thoughts and experiences with the newest release on additional platforms.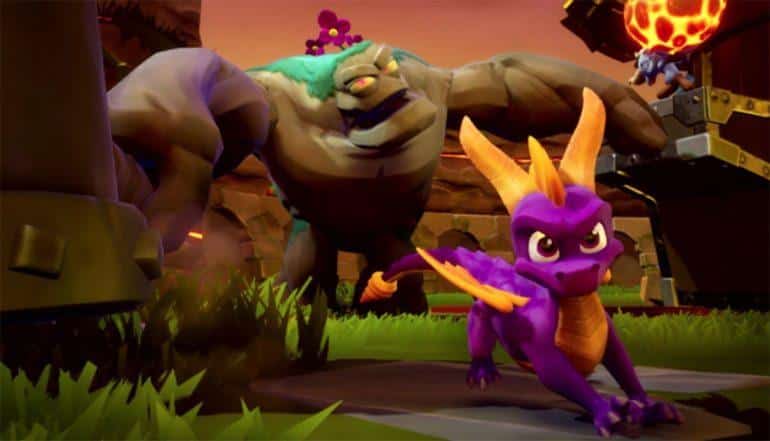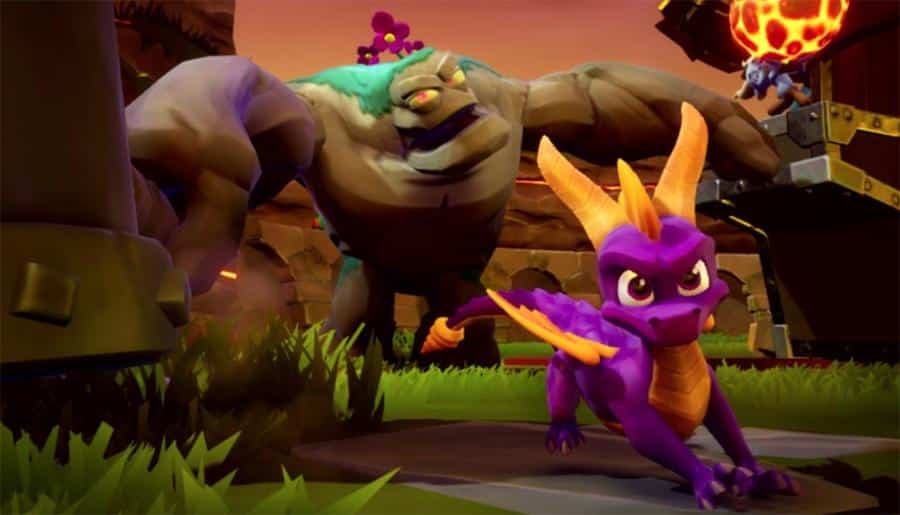 Now we don't have to worry about our PC friends or Nintendo Switch buddies missing out, as the three-remakes-in-one of our favourite purple dragon's adventures have been released on those platforms. To be honest not much has been changed. The natural benefit of the Switch is its portability in handheld mode, with the only cost it pays being a tiny handful of more occasions for frame drops, and ever so slightly lower texture quality. When in motion, it looks pretty much the same as the PS4 release, and only blowing up a still image would tell you otherwise.
For Spyro on the go, there's no other comparison, and the game is well suited for that playstyle, with all its individual levels and challenges. You'll have a grand time, and this release has my full recommendation. Just don't buy it again expecting anything different – if you own it already, that's enough, aside from the portability option.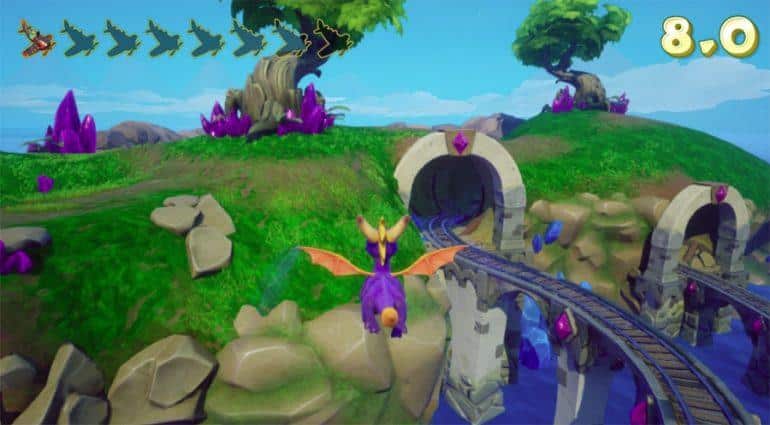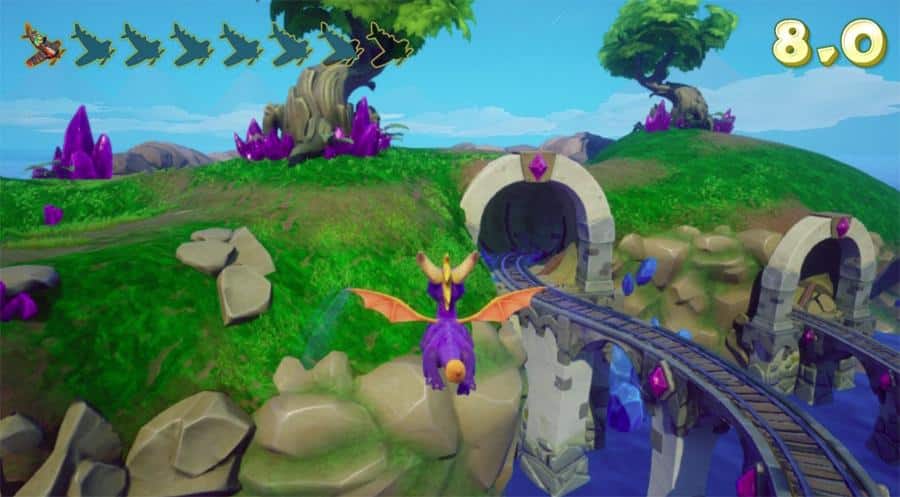 My random observations and thoughts:
When I think about it, the Spyro games are probably the best Dragon-Simulators on the market right now. Think about it – honestly – when was the last time you played a game that actually lets you feel like you were controlling a dragon? Sure, there was Lair in 2007, but that was a constant hell of early PS3 motion control, and I willfully choose to forget it existed. There was also I of the Dragon released in 2002, which I hear is quite good, but I never happened to play it. No, if you want any authentic dragon action, Spyro is your guy. Sure, he doesn't hoard gold in piles or capture maidens, but he breathes fire and has wings, and that makes him cool enough for me.
I realised after playing through this release again that I remembered most of the gameplay segments, but what I had forgotten or not quite picked up on when I was a kid was the wonderfully anarchic sense of humour the Spyro series has, especially in the mini-stories of each self-contained level. Is it any wonder that the generation that played these games grew up to watch Bojack Horseman and Rick & Morty?
Part of me does miss the deliberate awfulness of the flappy, blocky South Park-esque character designs that featured in the original releases, but Toys for Bob have done an excellent job reworking just about all of the bit players. Of special note is the collectable dragons in Spyro 1, where each one has become a lot more distinct and well themed for their region. They're also all men, and the internet tells me they have developed a weird attraction to some of the adult male dragon designs. That's the internet for you.
Some of the challenges in the Spyro: Reignited Trilogy are still genuinely hard, and I came close to breaking point trying to get the final couple tasks completed in the levels I needed. That's aside from the nightmare haunting meme-worthy voice of the "Trouble with the trolley, eh?" pelican that mocks my every failure. Other highlights of hardcore late 90s gameplay include any level where you must escort a character who seems determined to kill themselves despite your best efforts. Recent games I've played asked me if I wanted to skip ahead when I died too many times. Spyro just laughs at your weakness and dares you to try again. How refreshing.
Burning Moneybags the Bear to get all your hard-earned gems back at the end of Spyro 3 is just as satisfying as it always was.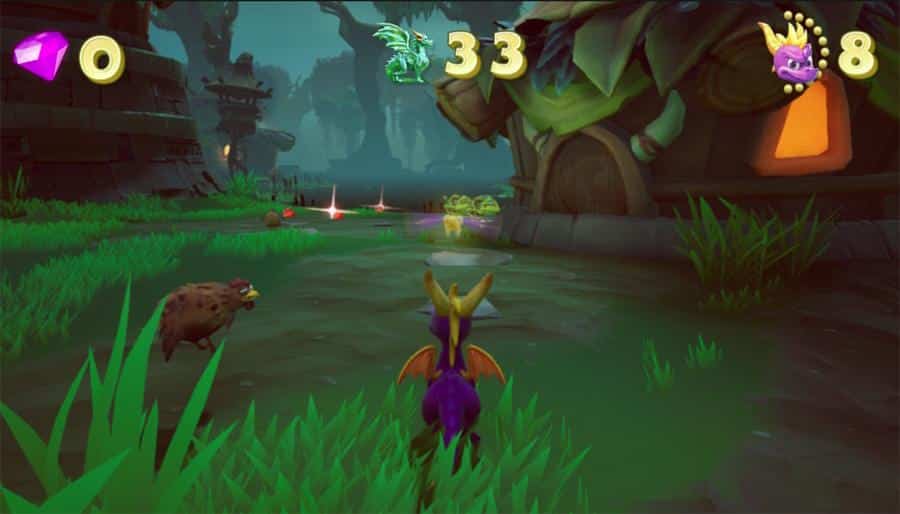 Look, all joking aside, Spyro: Reignited Trilogy just oozes charm and fun, and with tight controls and plenty of varied objectives, paired with interesting levels and characters, it's about as good as any collectathon platformer. If you played it as a kid? Get it now. If you didn't play it as a kid? Get it now. It's as simple as that, and with three titles included in one package, you'll get plenty of hours' worth of content.
Disclaimer: A review copy for this title was provided by Activision.
The Review
Spyro: Reignited Trilogy
Spyro: Reignited Trilogy on the Switch is just as much fun as you remember it being.
PROS
Tons of content
Wonderful worlds to explore
Excellent controls
CONS
Very slight frame drops
I can't play it again for the first time
Review Breakdown
Storyline

0%

Gameplay

0%

Graphics

0%

Replay Value

0%

Sound and Music

0%