"There was a time above… a time before. There were perfect things… diamond absolutes." There were split-screen games… and a time when gamers all across the globe enjoyed co-op gaming.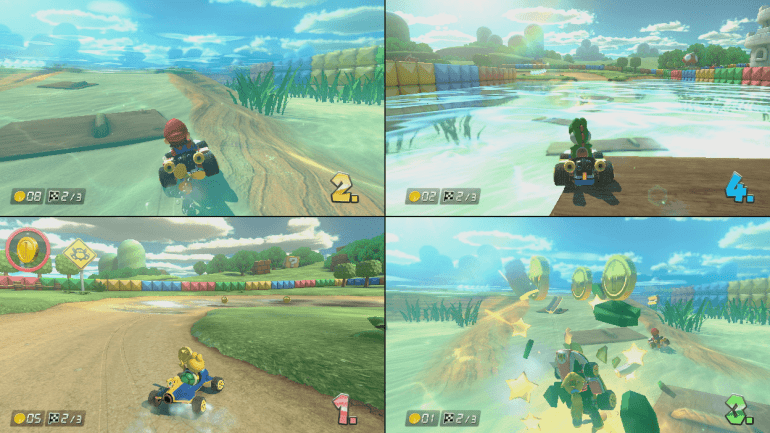 For most of us who grew up in the 90s or early 2000s, it was almost inconceivable to think that it would come a time when couch multiplayer would no longer be possible. After all, consoles like the Nintendo 64, the original Xbox, and even the PlayStation 2 – with the help of a multitap – allowed up to four players to play on the same console as long as they had enough controllers for all. In a sense, it was the best era for multiplayer gaming.
Perhaps in the name of gaming progress, split-screen multiplayer was slowly but steadily replaced by the world of online games. Granted, the promise of playing a game with someone, no matter the distance, sounded like something straight out of a sci-fi flick back in the early 2000s. Even when the Xbox Live service revolutionized online gaming with its powerful matchmaking and flexible chat options, games like Halo 3 and Gears of Wars still gave players the option to play in split-screen multiplayer.
It seems like couch co-op has no place in our era of always-online consoles and games-as-a-service titles. However, there are plenty of gamers who miss the old days, where friends could gather around a single TV set just to enjoy a quick round of Mario Kart or simply have a laugh while playing one of those classic co-op SNES games the likes of which we haven't been seen in years.
Sure, when we put it like that, it might sound like there's no hope for split-screen gaming ever coming back. After all, if developers can't be bothered to make a game playable offline, how will they find the time to implement the option for local couch co-op?
Well, as it turns out, there is some light at the end of this tunnel.
Some modern games have been offering players the option to play them using the good ol' split-screen multiplayer we all know and love. This "split-screen renaissance" has seen the release of some of the most touching and retro-inspired games we've seen in recent years, proving once more that the demand for more couch co-op games still exists in today's gaming landscape.
A New Age Of Co-Op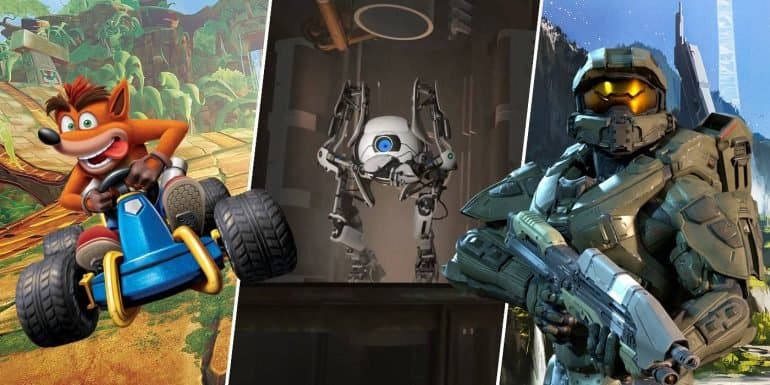 While certainly not as prominent as they once were, some recent games have included split-screen multiplayer as one of their core selling points. Of course, we can't talk about modern couch co-op games without addressing the gargantuan efforts of Hazelight Studios.
The developers – under the EA Games label – have worked on two of the best split-screen gaming experiences we've ever played. In 2018, the studio released A Way Out: an action/adventure title that could only be played in split-screen multiplayer mode. Flash forward three years later and we have 2021's It Takes Two, which is a profoundly touching and emotional platformer that uses split-screen multiplayer to complement its beautiful plot.
Considering that a huge chunk of TVs sold these days are 4K, it would make even more sense for developers to consider split-screen multiplayer as a viable option to play their games. After all, if we could play four-player multiplayer Mario Kart on split-screen on a 14" CRT TV, there's no reason why we couldn't be playing it on a 65" 4K panel.
For game publishers, having no split-screen capabilities means that they would at least sell two copies of the same game if players wanted to play with a friend. For players, having the option of playing a game in couch co-op means going back to the fond memories they had playing games growing up, and why they fell in love with gaming in the first place.
Tell us, do you want more split-screen games?