M. Night Shyamalan's 2016 thriller Split has found itself embroiled in a social media campaign to have it removed from Netflix.
The campaign, which includes a petition, says the movie is guilty of misrepresenting the plight of people diagnosed with Dissociative Identity Disorder (DID).
Calls for the movie to be removed have gained momentum on social media, with many users voicing their support for the idea.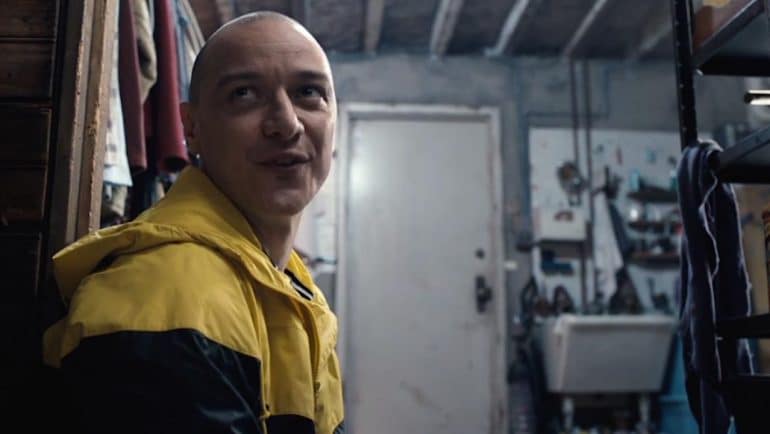 Meanwhile the petition, started by a user called Kairos Collaborative, has 1229 signatures and makes the following statement in support of their cause…
In the movie Split, a man with dissociative identity disorder is portrayed as a predator. This movie inaccurately represents the disorder in many ways: over-exaggerating the rarity of the disorder, insinuating that those impacted are capable of complete physical metamorphosis, and, most importantly, highlighting the false stigma created in Hollywood, introduced by films like Psycho, that people with DID are more likely to be violent, or will in some way inflict harm onto others. In fact, those with the disorder, as with any mental health condition, are more likely to be victimized than to be perpetrators.
Written and directed by M. Night Shyamalan, Split serves as a sequel to the movie Unbreakable. The story follows Kevin Wendell Crumb, a man with 24 different personalities who kidnaps and imprisons three teenage girls in an isolated underground facility.
The movie was met with great success upon its release, with many critics touting it as one of Shaymalan's greatest films. However, even back then it was criticized by some mental health advocates for stigmatizing DID.
So what makes this new bout of complaints any different?
In recent times, social media campaigns have had relative success in pressuring movie studios and television networks to cave to their demands. Sometimes rightly so, other times not so much. This makes the suggestion to bury Split rather divisive.
To say, or imply that an antagonist's violent ways are a result of mental illness is a common occurrence in movies. And this can be dangerous to the public's understanding of mental illnesses in general.
However, while the movie does portray Kevin as violent, it is billed as a psychological horror thriller with a hefty age restriction attached to it.
It's also worth noting that all movies, including Split, are works of fiction (unless otherwise stated) and come with the following disclaimer…
This is a work of fiction. Any similarities to persons living or dead, or actual events is purely coincidental.
Essentially, it's up to the viewer to exercise their discretion when buying a ticket to a movie. Because if we ban every single thing that potentially offends someone we won't have anything left.
Netflix has not responded to the social media campaign or the petition to remove M. Night Shyamalan's Split at this time.