Despite most people's initial reservations, the trailers for Spiral looked promising. Weirdly, it's not even supposed to be the ninth film in the Saw franchise but from the Book of Saw—whatever that means. In all likelihood, someone probably watched Book of Shadows: Blair Witch 2 and got the idea for the naming convention there.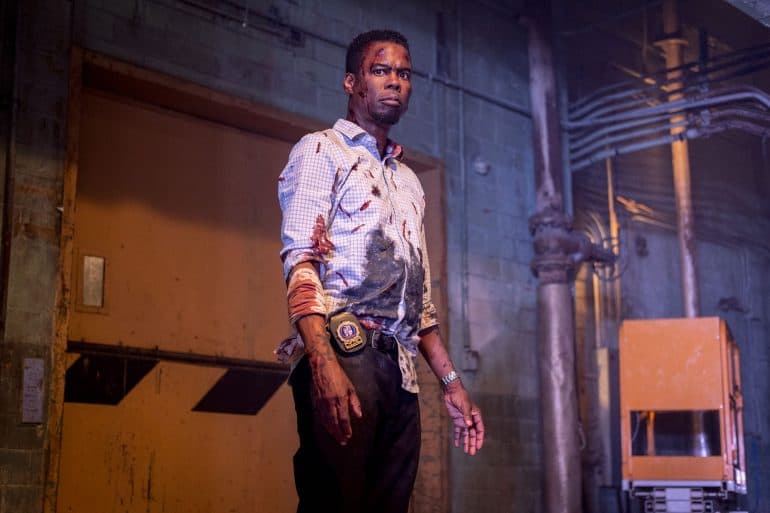 As the story goes, Chris Rock approached Lionsgate CEO, Joe Drake, with an idea that was meant to reinvigorate the franchise. Everyone raved about this bold new approach as it moved on from John Kramer/Jigsaw and focused on this vengeful world he created.
On paper, it sounded like the right move. A new twist in the tale, if you will. Unfortunately, all the bluster was nothing more than a noisy fart in this case. Spiral is easily one of the worst entries in the Saw franchise (yeah, yeah, Book of Saw), slapped together by a horrendous script, lazy performances, and a predictable ending that could be spotted in the first act of the film.
In terms of reinvigoration… Well, that's debatable. In fact, the copycat premise was actually better executed in 2017's Jigsaw. At least that effort kept you guessing until the end and provided a lineup of legitimate suspects. More importantly, it was fun (in a grotesque way), while Spiral is like a lunchbox packed with expired tropes and cheap dressing.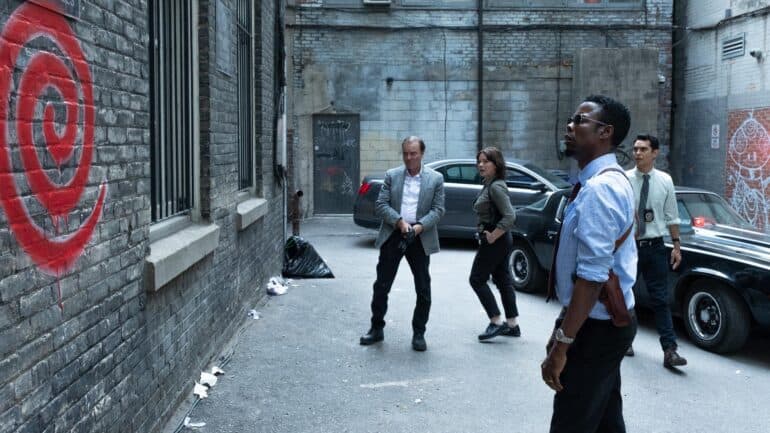 It isn't even the fact that it lacks the presence of Tobin Bell—who has become to this franchise what Robert Englund is to A Nightmare on Elm Street—it's how half-baked the entire thing is. From the snooze-worthy traps to cookie-cutter horror characters, this feels more like a rip-off of Saw than a continuation or spinoff.
What's baffling is that Spiral features at least three important people who've worked in the franchise before. Screenwriters Josh Stolberg and Peter Goldfinger wrote Jigsaw, while director Darren Lynn Bousman directed Saw II, Saw III and Saw IV. With all this experience, you'd expect them to understand the basics and what makes the franchise tick and apply some of the sensibilities here.
There might be a chance to the wrong the rights, though, since there's a Saw X on the horizon—but there's nothing about if it's connected to Spiral or not. Bousman stated that the film announcement was a tad premature, because everyone will be looking at how Spiral performs first before making any further decisions—and that's probably wise.
After Spiral, it leaves you wondering if any more Saw movies are necessary. The energy isn't there and the ideas are simply stale. Maybe the only people who can still save the franchise are its original creators, Leigh Whannell and James Wan—but would they even be interested in returning to this hot mess now?