Who wouldn't say yes to more Spider-Man on the PS4? With Insomniac having released two parts of its three-part The City That Never Sleeps DLC, there is more than enough excuses to return to New York. The first part of the DLC, The Heist, garnered some praise for giving players a reason to step into the shoes of our favourite Webhead. Does Turf Wars continue this trend or is it a case of more of the same?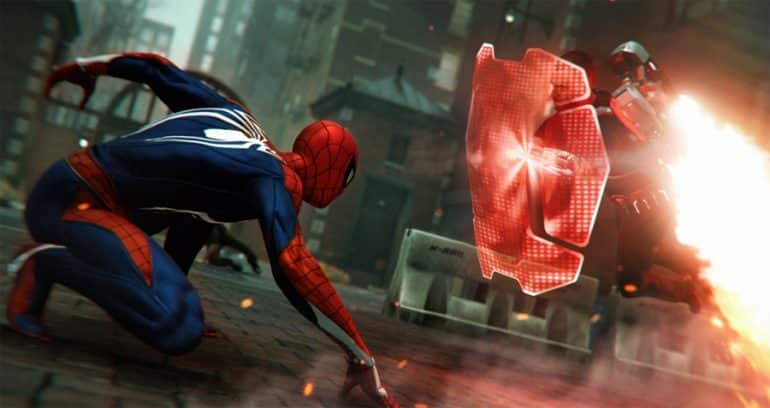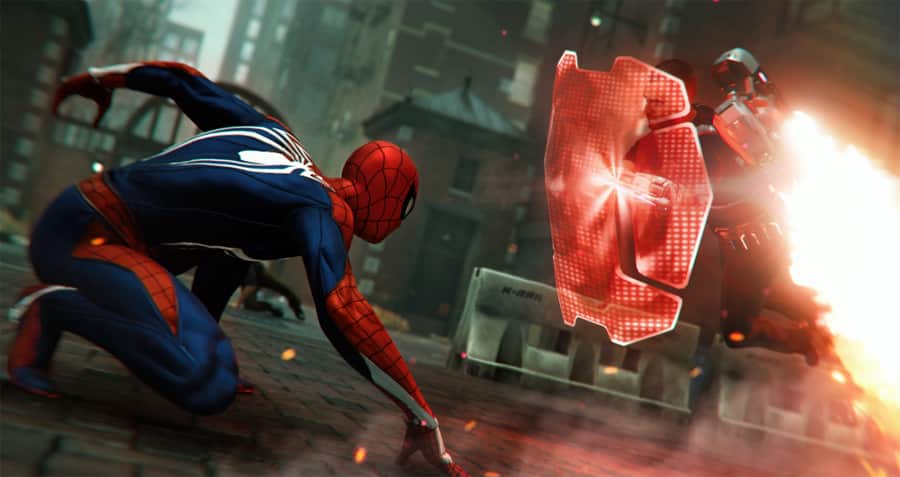 Where the first Spider-Man DLC focused on Black Cat and her escapades, Turf Wars sees the villain with a metal plate in his head, suitably called Hammerhead, possibly due to his love of smashing into his victims with said metal plated head, deciding to eliminate the New-York's Maggia Dons using the equipment Sable so conveniently left behind. And while this tale isn't as intriguing as the one found in The Heist DLC, it does let us learn more about Peter's partner in the police, Captain Yuri Watanabe. We learn about who she is and more important bits and pieces of her past. We also get to see how Hammerhead's actions impact Peter and Yuri's relationship. These moments serve as the shining light in the DLC and kept me invested in its narrative.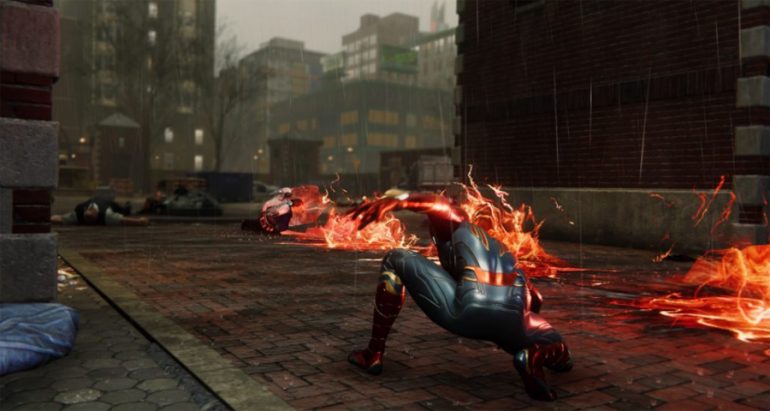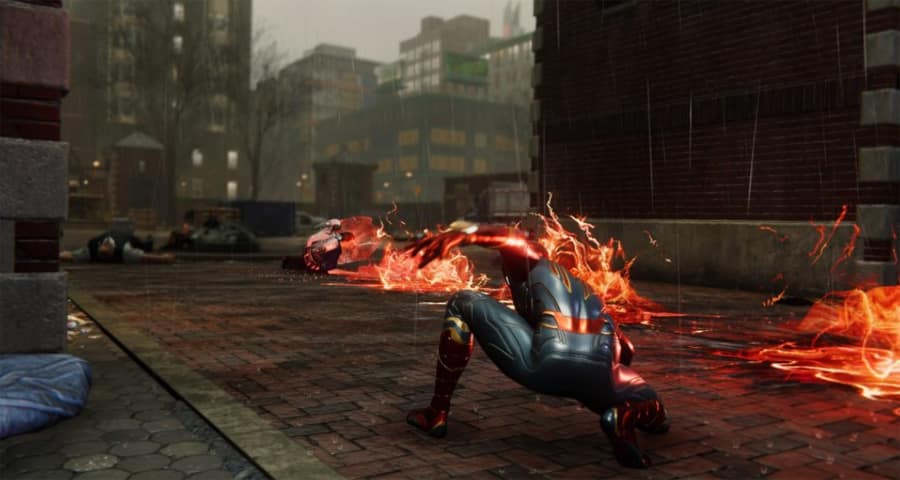 Unfortunately, the "new" side activities don't fare much better as they mostly seem to be rehashed versions of stuff we played in the main game. While more Spider-Man is always a good thing, more variety would've served the DLC a lot.
…the main reasons to get the DLC is to gain access to more Spider-Man suits…
Screwball makes a return and, while her missions do differ a bit from the ones we've played previously, they tend to become tedious. There are also the Hammerhead hideouts to clear but, while they tend to be more challenging than the main game's base-clearing missions, thanks to some new enemy types, there isn't much more we haven't seen and experienced before. Clearing out bases is still just as much fun as you'd expect and the higher difficulty makes planning and thinking about your approach much more important. Foolishly charging in will most certainly mean your death.
Of course, one of the main reasons to get the DLC is to gain access to more Spider-Man suits. Turf Wars adds the Spider-Armor MKI, The Spider-Clan and the Iron Spider Armor suit. All three look great, with the Spider-Clan suit being my personal favourite.
In the end, the Spider-Man: Turf Wars DLC suffers from the same issues that most second films, books or games in a trilogy suffer from. Namely, that it feels like a means to an end, the awkward pallet cleanser between the starter and main meal. It's not a bad piece of DLC. It's just not as good as The Heist was.
If you don't mind experiencing deja vu, then you should give the Turf Wars a try, even if it is just to tide you over till the next DLC. The final piece launches later this year.
The Review
Spider-Man: Turf Wars DLC
If you are looking to play some more Spider-Man (and let's be honest who wouldn't), then you should give the Turf Wars DLC a try.
PROS
We learn more about Captain Yuri Watanabe
Review Breakdown
Storyline

0%

Graphics

0%

Replay Value

0%

Gameplay

0%

Sound and Music

0%