The news that Sony and Disney weren't able to cut a deal regarding Spider-Man's future in the Marvel Cinematic Universe left many fans in a flat panic. What would happen to the Web-Head's adventures and ties to the MCU?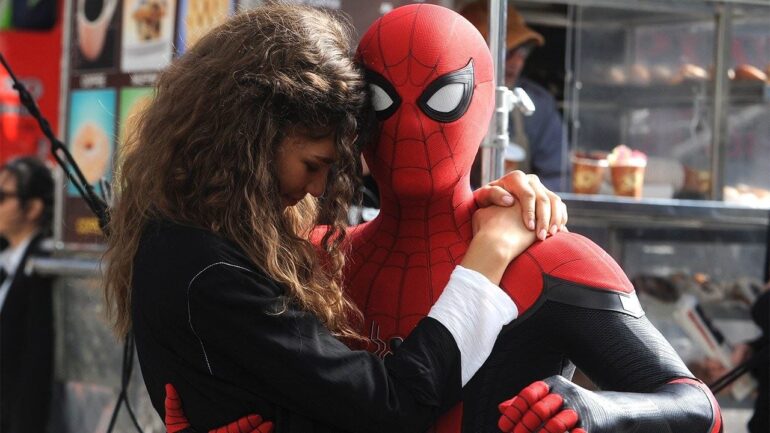 As expected, the issue was discussed at Disney's D23 Expo on Saturday. Both Marvel Studios president, Kevin Feige, and Spider-Man actor Tom Holland addressed the elephant in the room.
Speaking to Entertainment Weekly, Feige said, "We got to make five films within the MCU with Spider-Man: two standalone films and three with the Avengers. It was a dream that I never thought would happen. It was never meant to last forever. We knew there was a finite amount of time that we'd be able to do this, and we told the story we wanted to tell, and I'll always be thankful for that."
It's a very safe and PR-approved response, as was Holland's. "Basically, we've made five great movies. It's been five amazing years. I've had the time of my life. Who knows what the future holds?" he said. "But all I know is that I'm going to continue playing Spider-Man and having the time of my life. It's going to be so fun, however we choose to do it. The future for Spider-Man will be different, but it will be equally as awesome and amazing, and we'll find new ways to make it even cooler."
The key takeaway from that is that Holland is still playing Spidey, which was a fear that many fans had about the Disney-Sony breakup. Truth be told, it should've never even been a concern since Holland told The Hollywood Reporter: "I do know I have three Spider-Man [appearances in other] movies and three solo movies contracted."
The only impact that will be felt in Sony's Spider-Man Universe is that certain MCU characters, such as Nick Fury and Happy Hogan, might not appear anymore. Though since the likes of Fury and Happy aren't the big drawcards of the MCU, don't be surprised if Sony and Disney strike a handshake agreement to let them appear in cameo roles.
That said, don't expect any references to Iron Man. This shouldn't be too much of an issue since Spider-Man: Far From Home served as closure for how Peter Parker deals with Tony Stark's death. If anything, this frees up further films to be about Parker's path to herodom rather than his desire to be an Avenger.
Additionally, if you're one of those people worried about what stories Sony will be able to tell, the studio owns the rights to 900 Spidey characters, including Norman Osborn, Black Cat, Venom, Carnage and so many others. In terms of famous and well-recognised heroes and villains, the films will be fine as they have been.
Of course, everyone wants to know if there's a chance of Spider-Man showing up in the MCU again? Never say never. No one expected Sony and Marvel to cut the original deal they made, so don't write off the possibility of something new in the future. In business, no door is ever truly closed.