With the highly anticipated release of Spider-Man: No Way Home just around the corner, two new suits from the film will be making their way to Spider-Man: Remastered on the PlayStation 5 (which is still only available through the Ultimate Edition of Miles Morales).
The two new suits are the new red, blue and gold suit (the Iron Spider-like "Integrated Suit"), which has featured prominently in the Spider-Man: No Way Home film trailers, and the stealthy black and gold suit.
Both are seen in the latest trailer from Insomniac Games:
Two new suits inspired by #SpiderManNoWayHome—exclusively in movie theaters Dec. 17th—are coming Dec. 10th to Marvel's Spider-Man Remastered, only available on PlayStation 5 as part of Marvel's Spider-Man: Miles Morales Ultimate Edition!

More info: https://t.co/oLJQqysmBp pic.twitter.com/YRK2cHSbNZ

— Insomniac Games (@insomniacgames) December 6, 2021
The bad news for PlayStation 4 owners is the two new outfits will only be heading to those who own Spider-Man: Remastered on the PlayStation 5.
The two new suits will be made available on the 10th of December, just before the release of Spider-Man: No Way Home on the 17th of December.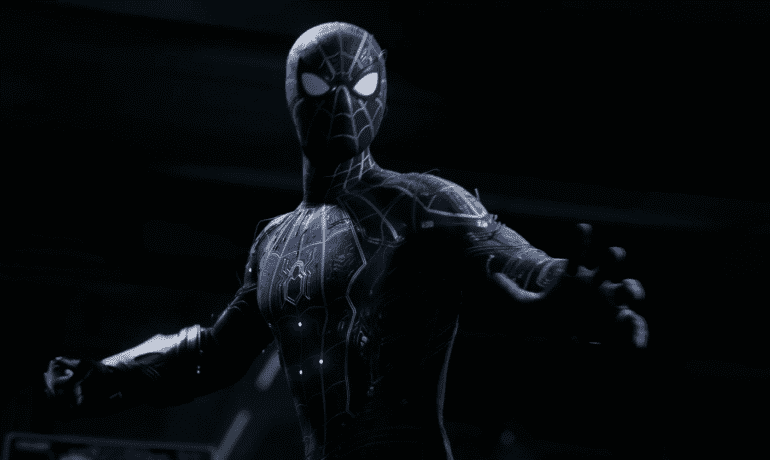 This expands Marvel's Spider-Man's roster of movie suits. It already has Tom Holland's suits from Spider-Man: Homecoming, Far From Home, and Avengers: Infinity War/Endgame. Then there's also the option to suit up as Tobey Maguire's Spider-Man and Andrew Garfield's Amazing Spider-Man from their respective film series.
If you still haven't jumped into Insomniac's Spider-Man games, both Spider-Man Remastered and Spider-Man Miles Morales are among the best PS5 games available at the moment. Of course, now is a great time to try them out, especially since Spider-Man: No Way Home is releasing soon. Also, there is the 2023's Spider-Man 2 to look forward to.