After months of secrets and mystery, Spider-Man: No Way Home is nearly here. Will Tobey Maguire and Andrew Garfield appear? We still don't know. But we do know that it's going to be a very long film. The runtime reveals that Spider-Man: No Way Home will be the longest Spidey flick to date.
When you include the post-credits scenes (and yes, there will be some), from start to finish, Spider-Man: No Way Home has a runtime of two and a half hours (150 minutes).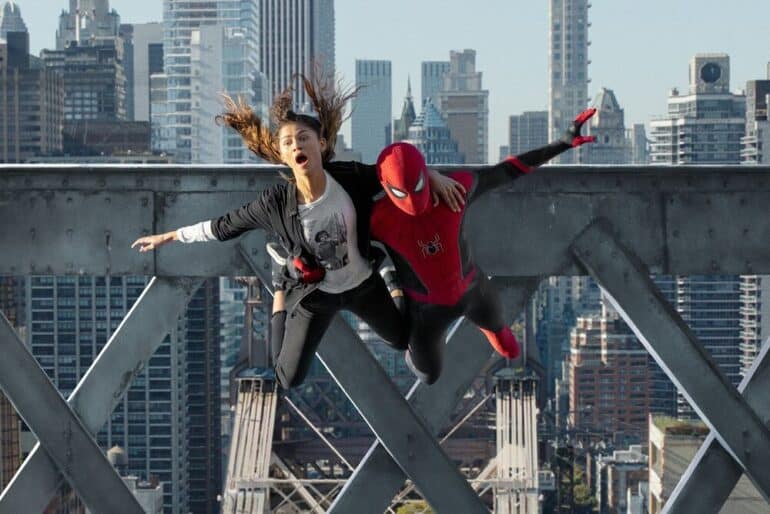 That might not sound like much by today's superhero standards but it's definitely the longest Spider-Man film to date.
By comparison, Spider-Man: Homecoming only has a run time of 133 minutes and Spider-Man: Far From Home has a run time of 129 minutes (just over two hours).
Andrew Garfield's The Amazing Spider-Man had a runtime of 136 minutes, while The Amazing Spider-Man 2 was a lengthy 142 minutes.
Tobey Maguire's Spider-Man films were even shorter. 2002's Spider-Man was 2h 1m. 2004's Spider-Man 2 was 2h 7m. And Spider-Man 3 was a whopping 2h 19m.
Considering the fact that Spider-Man: No Way Home combines villains and heroes from all three Spider-Man franchises, it makes perfect sense that it would have the longest runtime.
No Way Home also boasts the largest cast of all the films. This includes Benedict Cumberbatch as Doctor Strange, Zendaya as MJ, Jacob Batalon as Ned, Jon Favreau as Happy, Marisa Tomei as Aunt May, J.K. Simmons as J. Jonah Jameson, Willem Dafoe as Green Goblin, Alfred Molina as Doc Ock, Jamie Foxx as Electro, Angourie Rice as Betty Bryant, Benedict Wong as Wong, Martin Starr as Mr. Harrington, J.B. Smoove as Mr. Smooth, Jorge Lendeborg Jr. as Jason, and Tony Revolori as Flash Thompson.
That doesn't include the cameos and surprises that the film hints at. Just about anyone and everyone could come flying through those portals created by Doctor Strange.
Tell us, are you surprised by Spider-Man: No Way Home's runtime or would you have liked it to be longer? Is two and a half hours enough to get through all the events and reveals?
Willem Dafoe returns as Green Goblin in #SpiderManNoWayHome, exclusively in movie theaters December 17. Tickets on sale now. pic.twitter.com/431pER7MWz

— Spider-Man: No Way Home (@SpiderManMovie) December 3, 2021