Marvel Comics has an impressive array of iconic superheroes, like Iron Man, Thor, Captain America and The Hulk. But none of these heroes has made as much of an impact on fans as Spider-Man. The Web-Slinger's popularity has resulted in a variety of movie adaptations, cartoons, games and toys.
Although Tom Holland is the latest actor to bring Spidey to life on the big screen, another version of the character has left an indelible impression on the hearts of fans. In 2018, Miles Morales swung his way onto our screens in the Oscar-winning animated blockbuster Spider-Man: Into the Spider-Verse.
Due to the film's success, a sequel is currently in production and producer Christopher Miller recently took to Twitter to reveal some details about the movie's visuals.
In a tweet, Miller said that the development of new groundbreaking art techniques for the upcoming Spider-Verse movie is already blowing him away. He went on to say that it's going to make the Oscar-winning first movie look quaint in comparison.
The development of new groundbreaking art techniques being done for the next Spider-Verse movie are already blowing me away. It's going to make the first movie look quaint

— Christopher Miller (@chrizmillr) July 1, 2020
Spider-Man: Into The Spider-Verse 2 will be directed by Joaquim Dos Santos from a script by David Callaham.
Details on the plot are pretty hard to come by, but the story is said to focus on the relationship between Miles Morales (Shameik Moore) and Gwen Stacy (Hailee Steinfeld).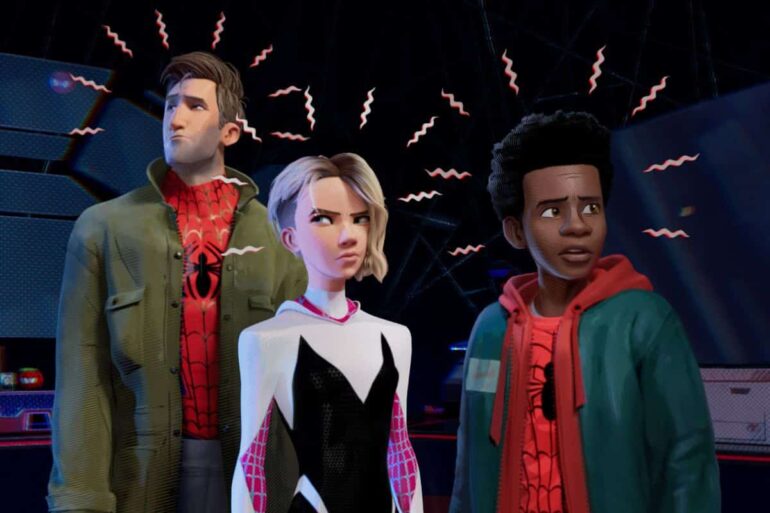 Spider-Man: Into The Spider-Verse 2 was slated for release on April 8, 2022. But due to production delays amid the coronavirus pandemic, the animated Spider-Man feature is now scheduled to hit theatres on October 7, 2022.