2018's Spider-Man: Into The Spider-Verse was not only a great animated feature, but it was also a revolutionary superhero movie, in general.
In fact, the beloved film, which went on to win a whole host of awards, has somehow managed to set up an entire cinematic universe on its own.
And, even though the sequel is yet unnamed, many have already started speculating about which characters might be added into the fold next.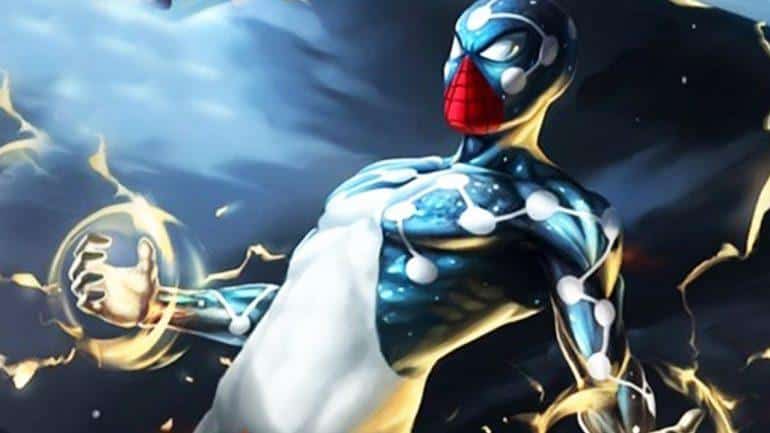 The film ends with the revelation that, while Miles' new Spider-People friends returned to their own realities, there is still a way for them to communicate between dimensions.
Of course, this opens up the franchise for more opportunities with other characters from Spider-Man lore.
1
Cosmic Spider-Man (aka Captain Universe)
One of the most powerful Spider-Man of all alternate universes, Cosmic Spider-Man, Peter Parker who is powered by the Enigma Force, is able to see through space and time.
He is the guardian and protector of Eternity.
Cosmic Spider-Man has battled the Trapster, Titania, Magneto, Brothers Grimm, Goliath, Hulk, TESS-One, and Dragon Man.
He is highly resistant to injury and doesn't even need to eat or breathe as he absorbs life-maintaining cosmic energy directly through his skin.
Created by Dan Slott and Olivier Coipel, the Earth-138 version of Spider-Man is foul-mouthed teenager Hobart Brown.
Armed with web-shooters and an electric guitar, Spider-Punk has fought for freedom alongside his new close friends, Captain Anarchy and Hulk.
The character has a cameo appearance in Ultimate Spider-Man vs. The Sinister 6 and his costume has even appeared in the highly successful Spider-Man PS4 game.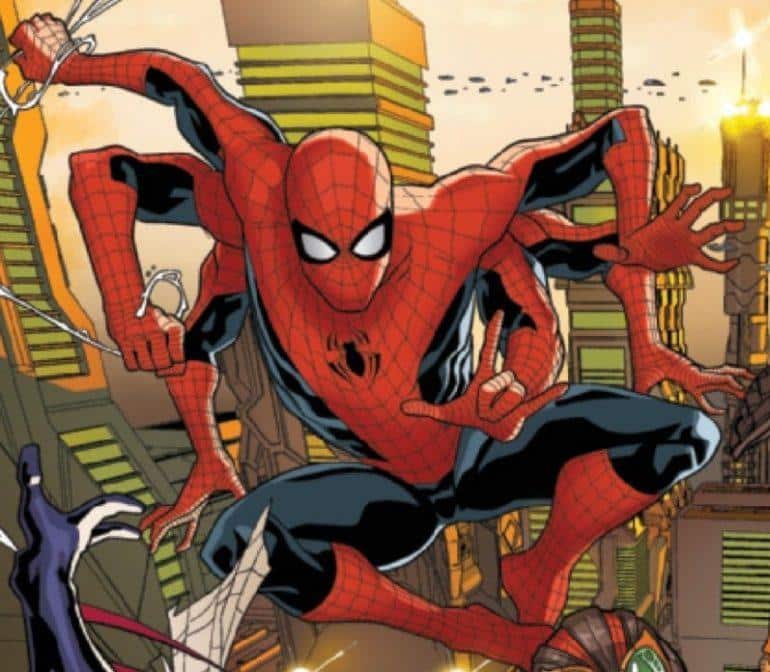 On Earth-92100, when Peter drinks a potion to weaken his abilities, he gains eight limbs like that of an actual spider.
His extra arms give him greater strength and agility.
Although he eventually found a cure for the mutation, a What If? issue explored a future where Spider-Man was stuck with his six arms.
With his extra limbs, Spider-Man was able to take on X-Men members Angel, Beast, Cyclops and Iceman all at once.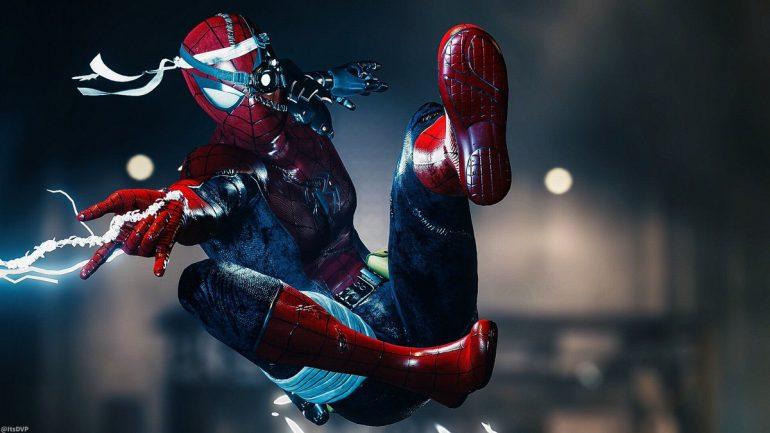 As Peter Parker of Earth-2818, Spider-Cyborg, who first appeared in Superior Spider-Man Vol 1 #33, developed cybernetic enhancements to help him in the post-apocalyptic world.
His weapons include a sonic cannon, a large claw left hand, and a gun right hand. Think DC's Cyborg meets Spider-Man.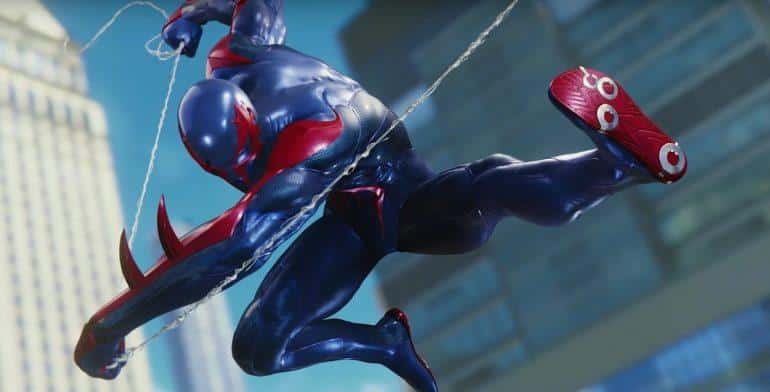 Although he made a brief and hilarious appearance at the end of Spider-Man: Into The Spider-Verse, we'd love to see more of the Spider-Man from the future.
As his name suggests, this version of the character is from the year 2099, a time when Miguel O' Hara (an engineer of Irish and Mexican descent), voiced by Oscar Isaac in the film, now dons the red and blue.
Spider-Man 2099 possesses a variety of superhuman attributes, including telepathy, strength, speed, agility, vision, and healing. He also has elongated canine teeth that secrete a paralyzing venom.
Spider-UK is a British-based Spider-Man. Basically, like Tom Holland when doing interviews with the press.
He is the leader of the Web-Warriors and pretty much has the same powers as Spider-Man from the USA. He makes use of an inter-dimensional device that enables him to travel to different dimensions.
Our guess is that he will most likely appear in the sequel. Heck, maybe he will be voiced by Tom Holland.
On Earth-18119, Mary Jane Watson becomes Spider-Man in order to protect her family.
Parker created a suit to mimic his abilities. In order to copy her husband's powers, Mary Jane's suit drains some of Spider-Man's, which results in him being a little weaker than he usually is.
The Spider-Man: Into the Spider-Verse sequel will be swinging into cinemas in 2022.
Which other Spider characters would you like to see in Spider-Man: Into The Spider-Verse 2?