It's Spider-Man everywhere you look at the moment. With Tom Holland's No Way Home coming in the next few weeks, the world has gone nutty for their favourite friendly neighbourhood Webhead. And if you can't get enough of the red and blue superhero, you'll be happy to learn that Sony has just dropped the first look trailer for Part 1 of Spider-Man: Across the Spider-Verse, the sequel to the successful animated feature which focuses on Miles Morales' adventures.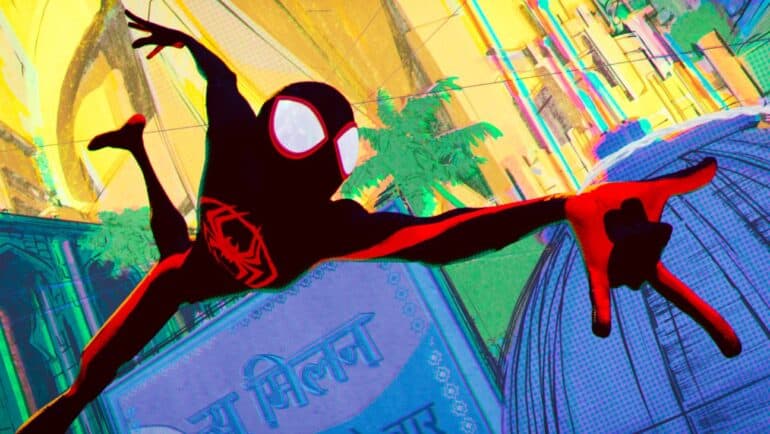 In the first Spider-Man: Across the Spider-Verse teaser trailer, we get to see Hailee Steinfeld's Gwen Stacy return to catch up with Shameik Moore's Miles Morales. Not much has changed between the two. Miles is his usual awkward self and there's definitely a bit of chemistry between the two Spideys.
From there, she drags him into another multiversal adventure.
Later on in the Spider-Man: Across the Spider-Verse teaser trailer, we cut to scenes where Spider-Man 2099 captures Miles Morales. The two are swinging in between different realities. Are they fighting? Is Spider-Man 2099 (Oscar Isaac's Miguel O'Hara) looking out for him? It's hard to tell what's going on.
What we do know is that it's exciting. Those awesome, eye-popping visuals are back and the characters remain as cool as ever.
If you needed a trailer to convince yourself to watch Spider-Man: Across the Spider-Verse, Sony just delivered. Personally, we can't wait. October 2022 couldn't come fast enough.
There's no confirmation yet about Jake Johnson's Spider‑Man or Nicolas Cage's Spider-Man Noir returning. But we hope to see them, and many other Spider-Man characters appear in some way or another.
The first film was a smash-hit for Sony, raking in $375 million off a $90 million budget. Spider-Man: Into the Spider-Verse won Best Animated Feature Film at the 76th Golden Globe Awards, and won the same award at the 24th Critics' Choice Awards and the 91st Academy Awards.
From the looks of the trailer, Spider-Man: Across the Spider-Verse is off to a good start.