It's been a few years since Jason Blum signed on to produce Todd McFarlane's Spawn reboot. And due to the continued effects of the global pandemic, the film is yet to gain any real momentum. There's also been some uncertainty behind the scenes regarding McFarlane's request to direct for an R-rating, while also wanting to use his screenplay.
But after talking it through with Blum it seems like he's willing to compromise. This is great news since the duo needs to get the story right before the project can move forward.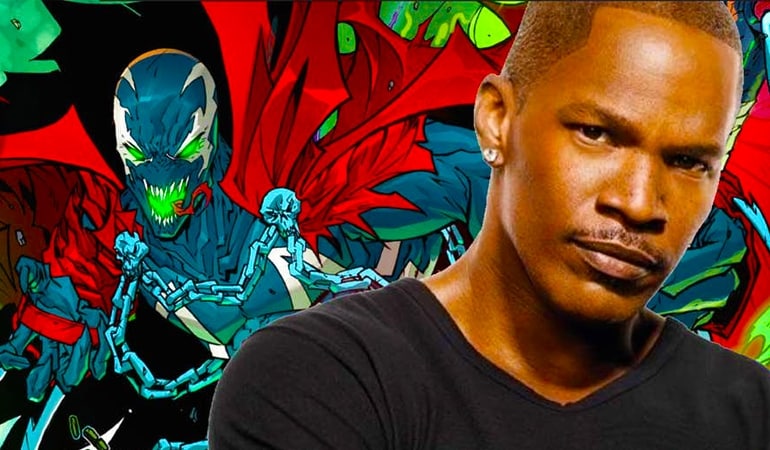 In a recent interview with Inverse, Jason Blum discussed the film and explained how the Spawn reboot will differ from past movies.
"It's gonna be very different, it's gonna be very edgy. What excited me about it is that Spawn is kind of the last great unexploited comic. So that seemed like an amazing opportunity. It's taken longer than I hoped it would have to get the story right, but we're still working on it."
Jamie Foxx is still eager to play Spawn despite joining the Marvel Cinematic Universe to reprise his role as Electro from The Amazing Spider-Man 2, while Jeremy Renner is the only other cast member officially confirmed for the project.
Created by Todd McFarlane, Spawn made his comic book debut in 1992's Spawn #1. The story follows Al Simmons, a former member of the U.S military who goes to Hell, makes a deal with the devil and returns five years later as Spawn.
In the late '90s, Spawn appeared in an animated television series and a live-action movie starring Michael Jai White as the antihero. The film wasn't a critical or financial success, but it stands out as one of the first movies to feature a person of colour as a major superhero.
Are you excited about Todd McFarlane's Spawn reboot starring Jamie Foxx?