Spaced was released in 1999, yet here I am, in 2017, watching it for the first time ever and absolutely loving it. It is, without a doubt, the geekiest show that I have ever seen that isn't focused on your stereotypical "nerds".
Simon Pegg looks like he is about eleven years old, but his acting and humour is as good as ever. It seemed to me as if it was the birth of Shaun of the Dead, Hot Fuzz, and The World's End. The humour is similar and so is the cast.
Spaced is set in London and focuses on two friends who are struggling artists, Daisy (Hynes), a writer and the other, Tim (Pegg), a comic book artist.  They pretend to be a couple in order to rent a flat (as being a 'professional couple' was a pre-requisite). This, as you can imagine, leads to some hilarious moments.
However, Spaced is not your average show focused on young adults and the way they live, it experiments with unreal, sci-fi themed scenes. It is filled with 90's pop culture references such as Buffy the Vampire Slayer, The Shining, Grease, Scooby Doo, Marvel, The Matrix, Fight Club and many more, which if you're a 90's kid, you will recognise and thoroughly enjoy. Each reference is implemented and filmed creatively, without simply name dropping.
And of course… Star Wars!
An entire episode was focused on Tim's hatred of The Phantom Menace and his general struggle to accept the prequels. Tim's lengthy rants described the angst of every fan out there who felt the same way and finally heard it vocalised. Comedy gold.
Adding just as much, if not more humour to the already funny series, are the supporting characters. The overly emotional and awkward neighbour, Brian, the drunken, chain-smoking landlady, Marsha and Tim's best friend and soldier, Mike, adding just the correct amount of ridiculousness to a show that is already more ridiculous than anything else.
The characters are all vibrant and it was clear that each actor loved their character and improvised their part to an extent. I could see that, and as a viewer it only made me love it more.
However, this isn't to say that the show was only ridiculous, it managed to deal with real-life problems which are still the problems of today. Daisy is often depicted staring at her typewriter (yes, typewriter, it is that old) and finding any and every excuse not to sit down and write. She also jumps between jobs, waiting tables, working in a library and eventually finds herself working in the kitchen of a restaurant where everyone else is a writer that never made it. The struggle for young artists is still as real now as it was back then. But don't worry, they have even managed to find humour in the struggle.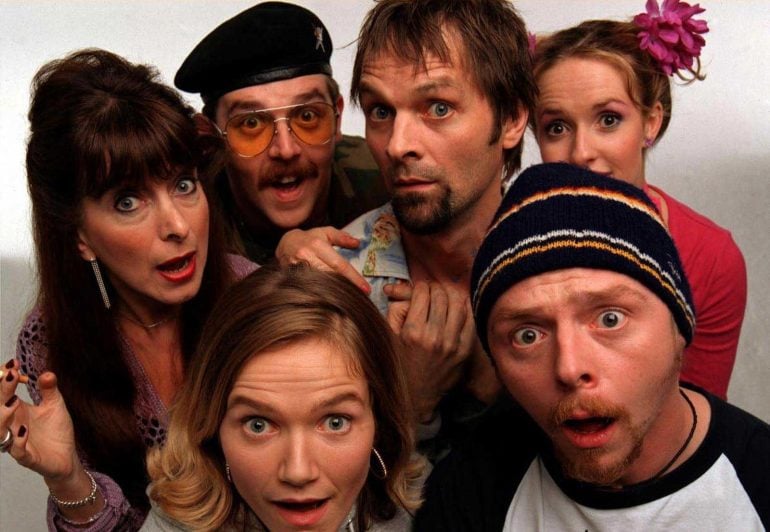 So what's wrong with the show? Let me think…
Nothing.
Oh wait… there is something.
There are too few episodes and now I will long for more, forever.
Do yourself a favour, skip the trailer and get straight to it.