In 2014, basketball and film buffs were shocked when Warner Bros. announced they were busy developing a sequel to 1996's mega-hit Space Jam. The news was received with scepticism and surprise, especially considering nobody actually asked for it. But, to its credit, 2021's Space Jam: A New Legacy will have its own modern version of Michael Jordan leading the cast: LeBron James.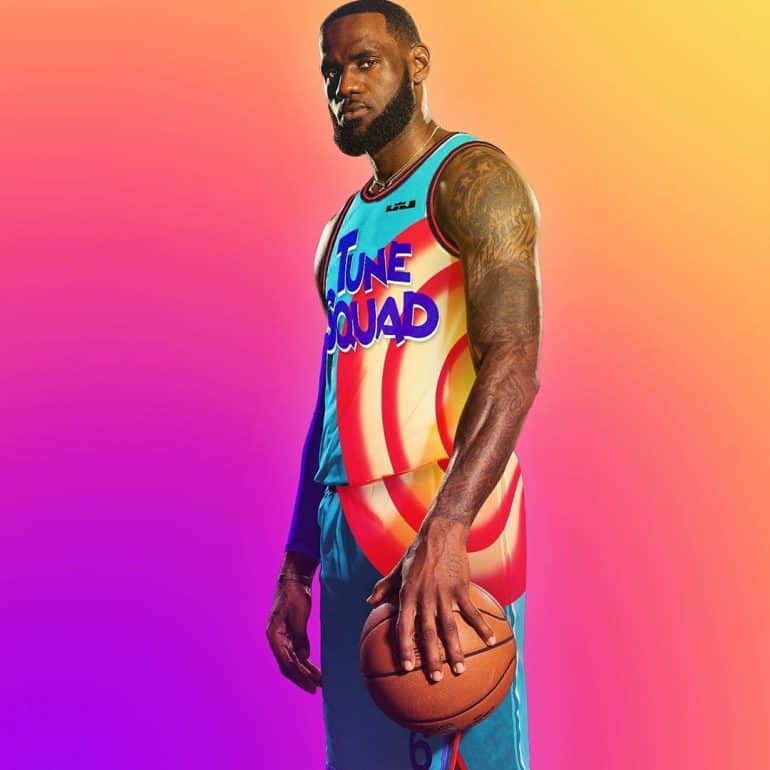 NBA Superstar LeBron James
The film will be released July 16, only two months after LeBron's NBA season is set to end in mid-May. Undoubtedly, the All-Star basketball player is looking to take home another championship title before heading to the red carpet to make his big-screen debut.
Last year, LeBron and other stars like Marc Gasol and Anthony Davis took home the Lakers' 17th title—and experts offering NBA betting tips already have their eye on the LA team to dominate the league once again.
And the pressure is on for LeBron.
The same year the original Space Jam was released (1996), Michael Jordan and the Chicago Bulls brought home a championship title. In fact, Warner Bros. built Jordan his own private practice court so he could continue honing his skills while filming.
Could we see the same magic coincide with the release of Space Jam: A New Legacy?
The Sequel No One Wanted (At First)
Whether replacing a major actor in a huge franchise or looking to reboot a successful film as innovative as Space Jam, finding the right script and actors for remake isn't easy. Shortly after the 1996 breakout success of their Jordan-led film, Warner Bros. executives were eager to capitalise on a sequel.
Their first attempt came one year after the film's release. After a producer spread a rumour that Jordan was on board for another film, Warner Bros. got to work on another script.
Their big idea? Pit Jordan against a comedian.
However, once it was revealed Jordan wasn't interested in rejoining, the project was cancelled. In the following years, the media company looked once again at other sequels.
The first was Spy Jam, set to feature Jackie Chan.
Then came Race Jam, which would have brought Jeff Gordon onboard.
Lastly came Skate Jam, which would have seen Tony Hawk transform into the next athletic hero. However, following the poor performance of Looney Tunes: Back in Action, the studio cancelled the skate reboot.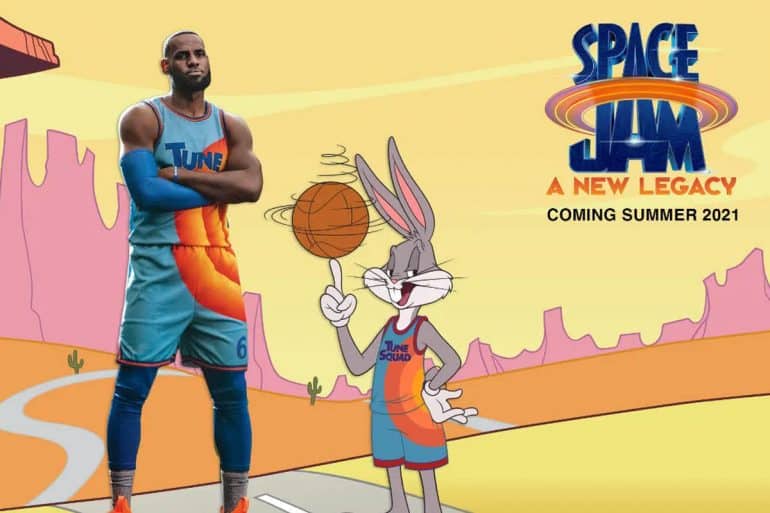 Space Jam: A New Legacy's Biggest Challenges
Clearly, there are high expectations for the upcoming Space Jam sequel. Though the film was goofy and visually innovative, it wasn't all fun and games. The cast was killer and perfectly assembled, featuring basketball heroes like Larry Bird, Charles Barkley, Del Harris, Charles Oakley, Jeff Malone, Anthony Miller, and (of course) Scottie Pippen.
Additionally, the film's soundtrack went double platinum within months of the film's release. With R. Kelly's "I Believe I Can Fly" as the title track (which won the artist a Grammy Award), the happy-go-lucky film helped provide audiences with a heartfelt message behind the film: nothing is impossible.
LeBron's upcoming reboot doesn't have a featured title track yet but one will be composed by Kris Bowers. Though fans will have to wait to see what sort of soundtrack will accompany Space Jam: A New Legacy, there's a long and varied list of celebrities who make on-screen appearances.
LeBron himself will be joined by Ceyair J. Wright (who plays his son), as well as Don Cheadle, Khris Davis, and Sonequa Martin-Green.
Animated characters include Bugs Bunny, Daffy Duck, Marvin the Martian, and Tweety (to name a few).
But what about the other big-name athletes who featured alongside Jordan in the original?
So far, Klay Thompson, Anthony Davis, Chris Paul, and Kyle Kuzma are slated to appear on-screen near LeBron. Additionally, the film is making great strides to support the WNBA and will feature appearances by top athletes like Diana Taurasi and sisters Nneka and Chiney Ogwumike.
Space Jam: A New Legacy will be released via HBO Max and in theatres on July 16, 2021. It will be the first reappearance of the Looney Tunes cast since the 2003 release.
Are you excited for the Space Jam sequel?