Esports is quickly growing far and wide, with newer emerging markets adopting the growing sport extremely quickly. Some games are bigger than others but there is certainly plenty of space for many other games to emerge into the growing markets.
South Africa, for example, has seen huge success in a number of existing titles. But who have been some of the most successful players in the region? And what have been the most successful games?
The two players that top this list hail from Counter-Strike: Global Offensive, the popular first-person shooter title, are Aran 'Sonic' Groesbeek and Johnny 'JT' Theodosiou.
In fact, the top five players all found glory playing Counter-Strike.
Both Aran 'Sonic' Groesbeek and Johnny 'JT' Theodosiou are from Bravado, a South African based esports organisation which has been dominant in the Counter-Strike scene for the region (but moved to North America back in 2018 to gain some more experience and exposure).
The team was able to string together a few good performances and even took second place in the DreamHack Open Winter 2018 tournament. However, that wasn't enough for them to break out of the tier two Counter-Strike scene.
Fortunately, their wins had been enough to garner some attention from other teams.
Their success also saw the rise of esports betting in South Africa, as it had been the first big opportunity for players in the region to appear on a global stage.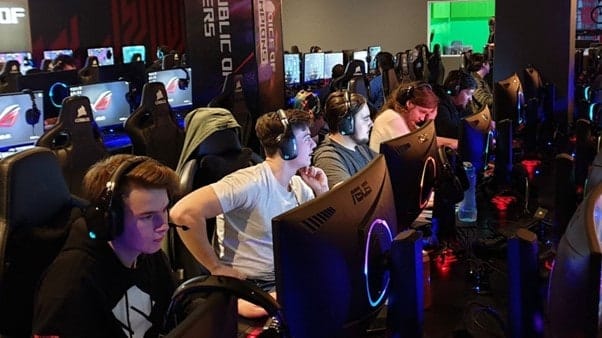 During a turbulent period for one of North America's more established teams, Cloud9, roster changes led to both Sonic and JT being picked up by the esports giant and finding themselves on a tier-one team.
Of course, this meant that they became the most successful South African players in esports to date.
The success wasn't to last, however. Although the players had been picked up in early 2020, they would later be dropped in late 2020 (alongside the South African coach in Tiaan 'TC' Coertzen) following a supposed contract breach. Both the players and the coach were implicated in a breach of COVID-19 guidelines during the height of the pandemic.
Both Sonic and JT reformed with other players on the C9 roster at the time under the new banner of Extra Salt. However, as a new team without a solid organisation behind them, it remains uncertain whether or not they will be able to find their way back to tier one Counter-Strike and whether or not the actions that saw them dropped from the American org will impact future team prospects too.