With so much excellent Teenage Mutant Ninja Turtles content coming out recently, fans are starting to feel like the franchise is overdue for another live-action movie. Of course, this is usually when fans start making suggestions for who they think would make the perfect cast. One particular actress that fans would love to see bringing the beloved TMNT news reporter April O'Neil to life is the rising star Sophia Lillis.
RELATED: The TMNT 2014 Reboot Is Better Than It Gets Credit For
Sophia Lillis Would Be A Great April O'Neil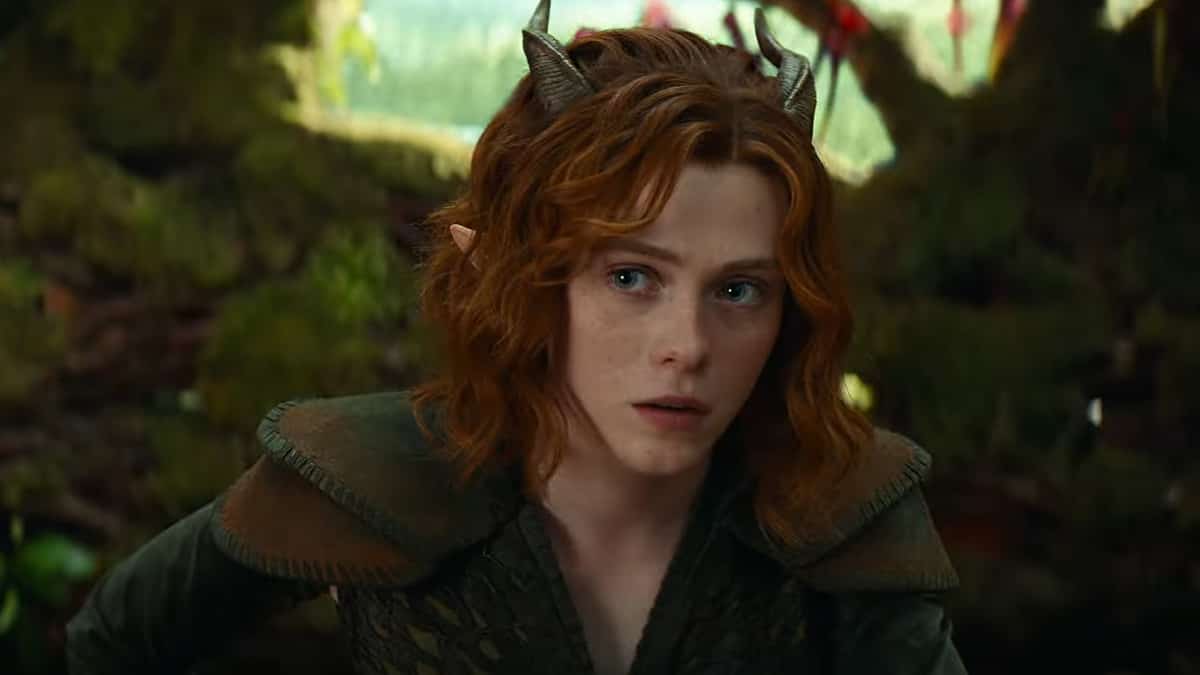 April O'Neil has been portrayed as many things throughout the history of the Teenage Mutant Ninja Turtle franchise, from a computer programmer in the 80s to a strong-willed news reporter and even as a warrior. However, one thing remains true: she is a kind-hearted young woman who shows deep compassion for the world around her.
April was the first human ally that the Turtles ever made, proving that she can make friends with people whose existence she doesn't fully understand.
In many of her depictions, April has red hair, which has recently changed (a whole other story). Still, many fans want to see her returning to her roots and being portrayed by a naturally red-headed actress with the acting skill and the compassion to bring such a strong, multi-faceted female character to life.
This is where many fans are looking to Sophia Lillis. Fans have loved her in many appearances, like Dungeons & Dragons: Honor Among Thieves and both the first and second chapters of It, where she is sporting stunning copper hair that suits her so well that many people think she is a natural redhead.
Surprise! She isn't. She dyed her hair red for her role in It. It suited her so well that she started winning other red-headed roles, but if you watch her Gretel and Hansel, her brown hair is closer to her natural hair colour.
That being said, many actors and actresses have proven that they are the right choice for a role despite not matching the comic depiction of the character. However, I'm sure fans would still want to see her sporting April O'Neil's fiery locks.
RELATED: Racists Are Complaining About April O'Neil In TMNT: Mutant Mayhem
Other Castings For a Live-Action TMNT
Fan casting isn't anything new, and there are numerous sites where you can suggest your own. Still, one list of castings, in particular, has been becoming increasingly popular since it was posted on Reddit 9 months ago.
Posted to the r/TMNT subreddit, a user named Internal_Ad_3560 made a post titled, "2003 TMNT fan cast (near perfect)," which featured their top picks for some of the beloved characters.
Starting with Casey Jones, April O'Neil's love interest in many of the renditions, their top pick was Dylan O'Brian, followed by Giancarlo Esposito as Baxter Stockman. Next, Liev Schriber was chosen for the role of Hun, and Harry Shum Jr. as Shredder.
Last but not least, they also recommended Luke Evans for the role of John Bishop, Brianne Tju for the role of Karia, and of course, Sophia Lillis for the role of April O'Neil, citing her recent role as a red-headed Tiefling wild shape druid in Dungeons & Dragons: Honor Among Thieves as their reason for suggesting her.
Regardless of who is chosen for the role of April O'Neil in a future TMNT live-action adaptation, it would have to be a strong actress with the ability to show a wide range of emotions and spunk and be able to do the character justice. Many people agree that Sophia Lillis has what it takes to do all that and more.
RELATED: TMNT Reboot Movie: Casting The New Live-Action Film
TL;DR
Fans feel that a live-action TMNT movie or series is long overdue and have started suggesting who should bring the cast to life.
One of the top suggestions for playing April O'Neil in a live-action TMNT movie is the rising star Sophia Lillis.
Sophia Lillis has proven throughout her many acting roles that she is skilled in her work and has what it takes to bring any character to life in an exciting way.
Do you think Sophia Lillis is perfect for the role of April O'Neil in a live-action TMNT movie?