It is Sony's WH-1000XM4 vs WH-1000XM3. With the newly-released flagship WH-1000XM4 now available in South Africa, and the critically beloved Sony WH-1000XM3's now at a discounted price, which active noise-cancelling wireless headphones are worth your hard-earned cash?
The short answer: both.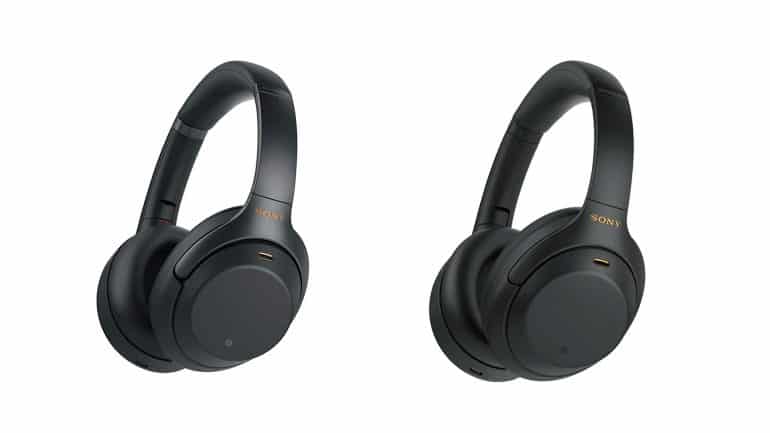 Quality Headphones
In December last year, I had the privilege of receiving the Sony WH-1000XM3 headphones to review. After the very first listen (from the very first moment the AI voice greeted me), I fell hopelessly and helplessly in love. Not only were they the best sounding headphones I've ever used (this coming from someone who swore by Beats By Dre) but the lengthy battery life, the extensive features, and the deluxe packaging all contributed to what I can only describe as a "state of the art product".
In fact, I loved them so much that I immediately went out to buy Sony's new flagship headphones, the WH-1000XM4, at a whopping R7999. And while that sounds like a hefty bit of cash for an audio product, it's honestly worth every penny spent. There are headphones and there are HEADPHONES. And this is something designed with the most critical audiophiles in mind.
Promising to be an improvement over the company's landmark five-star WH-1000XM3 product, the Sony WH-1000XM4 (which has a stronger feature set and some design tweaks) has all of its predecessor's features, and then some. That said, however, there are a few changes to the new model that might frustrate fans of the WH-1000XM3. We'll get to that in a bit.
In terms of the physical differences between the two, if you placed these two headphones right next to each other, you'd probably struggle to tell them apart. When worn, however, it's clear that the XM4 (which looks almost identical to its predecessor) feels a little more sophisticated. They have a snugger fit and feel less heavy overall. Sony also claims that it redesigned the ear cups to provide 10% greater surface for more contact with the head — which also equates to reduced sound leakage.
The rest of the physical differences are only minor differences – like embossed logos and laser-etched model numbers.
Sony WH-1000XM4 vs WH-1000XM3: Noise-Cancelling
When it comes to noise-cancelling wireless headphones, Sony has ruled the roost for a few years now. Sure, there are a number of great products out there that offer similar features and luxury quality, but most of them have had to be content with fighting for second place. The spot at the top has been reserved by Sony with the WH-1000XM line.
Put it this way, the only real competitor to the WH-1000XM4 currently on the market is the WH-1000XM3. And while they're both incredibly similar in some ways, there are a number of differences too.
Sony WH-1000xM4 vs. Sony WH-1000xM3 specs
| Product | Sony WH-1000xM4 | Sony WH-1000xM3 |
| --- | --- | --- |
| Price | R7999 | R4999 |
| Colours | Black, Beige | Black, Beige |
| Battery life (rated) | 30 hours (NC on), 38 hours (NC off) | 30 hours (NC on), 38 hours (NC off) |
| Size | 9.94 x 7.27 x 3.03 inches | 10.43 x 7.30 x 2.93 inches |
| Weight | 253.7 g | 254.8 g |
| Processor | QN1 | QN1 |
| Special features | Active noise-cancellation, customisable EQ, smart controls, multipoint technology, Speak-To-Chat, High-res Audio support, Sony 360 Reality Audio, Bluetooth 5 | Active noise-cancellation, smart controls, customisable EQ, High-res Audio support, Sony 360 Reality Audio, Bluetooth 4.2 |
While on paper both have similar specs, it's worth noting that the WH-1000XM4 does do a slightly better job at noise-cancelling (due to the upgraded algorithm and new Bluetooth SoC). It's not a huge difference but it is a noticeable one.
To test this, I ran a vacuum cleaner in the background and powered up the WH-1000XM4 and the WH-1000XM3. Both headphones managed to cut out a lot of the lower and higher frequencies coming from the incredibly noisy vacuum cleaner. That said, it didn't remove the noise completely.
With the music on, however, I could barely hear the noise. Both pairs do an excellent job of minimising ambient noise. You'll be able to block out every day sounds like traffic, dogs barking and loud neighbours quite easily.
Again, as mentioned, the winner here is the WH-1000XM4, which does a better job of blocking out more noise in the mid-range.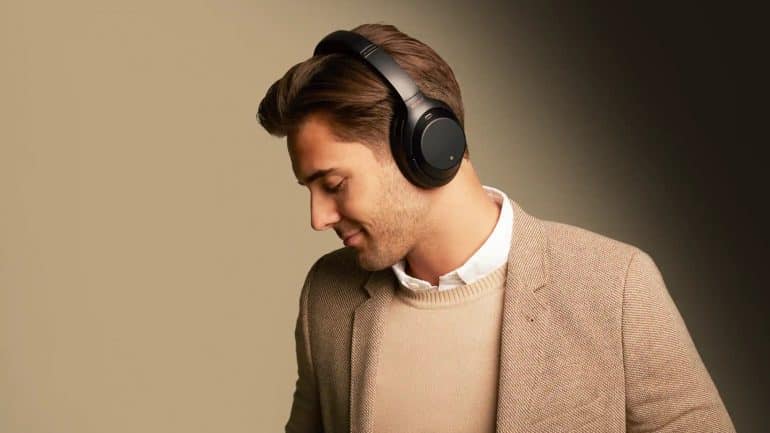 The Features
Both the WH-1000XM4 and the WH-1000XM3 offer touch controls on the right headphone that allows you to play, mute, pause, adjust volume, skip tracks with swipes, taps and motions in different directions. The touch feature works incredibly well too. With the XM4s, however, Sony has improved on the touch sensitivity and the controls are far more accurate and precise. Whatsmore, it doesn't take very long to get used to the controls either. They feel natural.
One of the other key differences between the two sets of headphones is the Bluetooth technology. While the Sony WH-1000XM4 features Bluetooth 5.0, the Sony WH-1000XM3 only uses Bluetooth 4.2. This means the XM4s has Bluetooth multipoint connections (meaning you can pair two devices at the same time), while its predecessor doesn't. This might sound like a silly convenience but it actually helps with seamless listening while switching from one device to the other.
For example, if I'm listening to music on my PC and decide to go for a walk and connect my phone, I don't need to repair every time.
Speak-to-Chat mode is another new feature added to the WH-1000XM4. While this can prove annoying at times, I can also see how it would be a benefit to consumers. Essentially what it does is lower levels of music when it detects your speech. This obviously comes in handy if you're listening to music and need to respond to someone quickly. Of course, a simple solution would probably just to remove the headphones from your head when having a conversation (but maybe that's just me).
When it comes to battery life, both sets offer up to 30 hours with noise-cancelling switched on and are able to charge fully in just 3 hours. That said, the XM4 is capable of being recharged for around 5 hours of playback with just 10 minutes. That's impressive!
Both devices are also compatible with Alexa, Google Assistant and Siri voice control. Which means there is also some AI to assist with the reading of messages or searching Google while listening to music.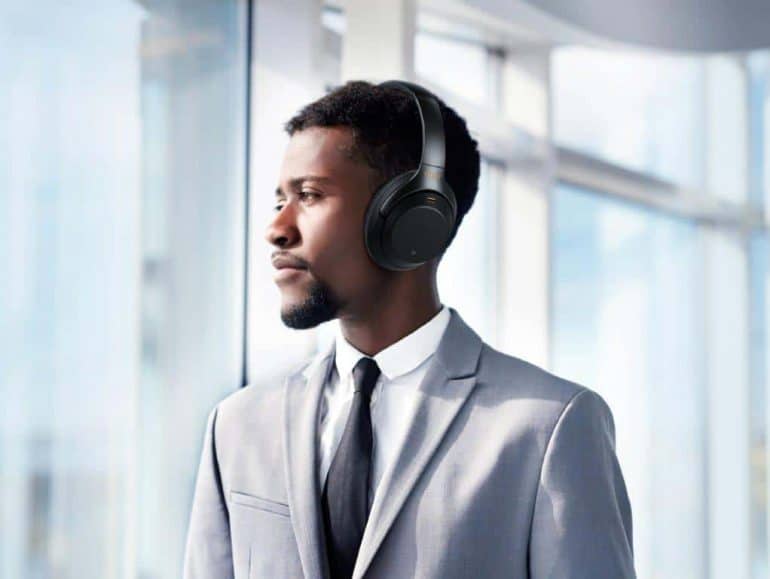 Sony WH-1000XM4 vs WH-1000XM3: Sound Quality
As you would expect, high-resolution audio is supported by both sets of headphones, as well as 360 Reality Audio – Sony's own virtual surround sound file type. While the features are probably the main difference between the two, the sound quality varies too.
Firstly, the WH-1000xM3 offers a lot more bass. It would appear that Sony focused more on clarity in the mids and highs with the WH-1000xM4. And you can tell. While it might sound like a con, and may even seem like one at first, the WH-1000xM4 does sound cleaner and more precise. Like Beats By Dre, the WH-1000xM3 was definitely tuned towards the lower frequencies, and this can cause it to sound a little muddy at times. Considering that quality headphones should focus on sounding full without tweaking too much of the highs, lows and mids, I personally think Sony WH-1000xM4 headphones has a crisp and clearer sound.
If the bass is your thing, however, the WH-1000xM4 also doesn't do a bad job with lows. It really does a great job of bringing hip hop music to life.
Overall, both headphones do an incredible job of delivering amazing sound. I imagine there are very few products or brands out there that can compete with this quality. It's just phenomenal.
I've tried just about every popular brand and nothing compares.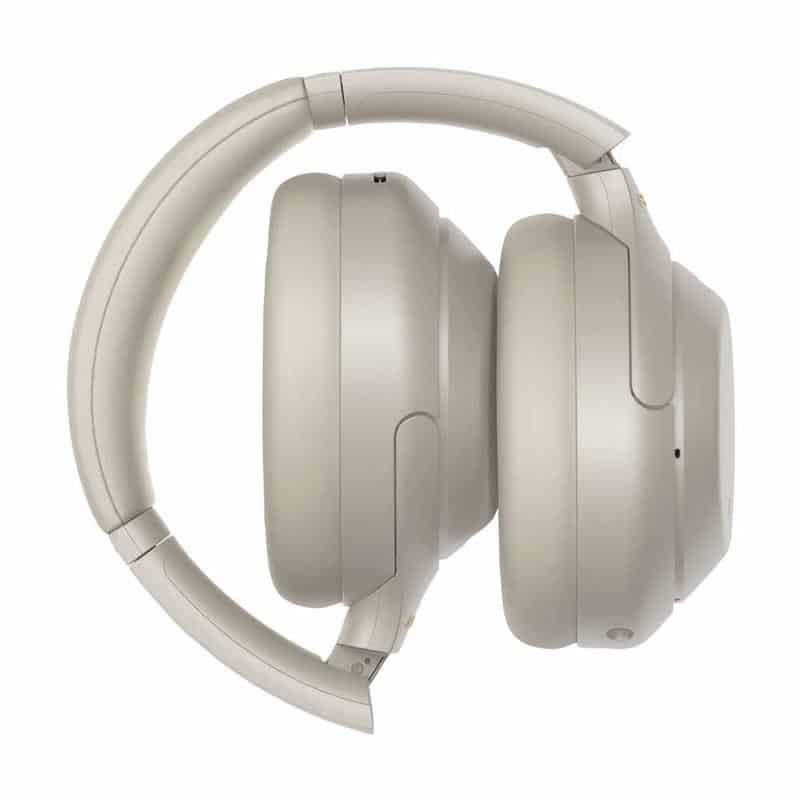 Sony WH-1000XM4 vs WH-1000XM3: Verdict
If you're looking for a great pair of headphones — whether it's for simple listening or music production — you'll be foolish not to pick up the WH-1000xM3 at its R4999 price mark. On the other hand, if you are in a position to spend more and you're looking for the definite experience, the WH-1000xM4 is worth the extra R3000. It's a great investment for audiophiles.
The Review
Sony WH-1000XM4 Headphones
I can't stop singing praises for the Sony WH-1000XM4 headphones. These are easily the best headphones I've ever owned. The WH-1000XM3 are equally great -- especially if you're looking to save on costs.
PROS
Amazing Sound
Amazing Features
Amazing Quality
Review Breakdown
Ease of Learning

0%

Ease of Use

0%

Design

0%

Performance

0%

Enjoyment

0%

Value for Money

0%