With Tom Holland's Peter Parker being the primary live-action Spider-Man, the recent success of the animated Spider-Man: Into the Spider-Verse movie and Marvel's Spider-Man: Miles Morales on PlayStation has increased the demand for a live-action Miles Morales movie.
The half-African American and half-Latino character has certainly skyrocketed into mainstream media recently, offering fans a younger, hipper, and more street-smart hip-hop listening Friendly Neighborhood Spider-Man. Revolutionising the character by giving him unique abilities and setting Miles against a modern backdrop of New York City, although more focused on areas like Brooklyn, Miles Morales has certainly stepped out from underneath Peter Parker's shadow.
With Sony setting up separate solo Marvel films for villains like Venom, Morbius, and Kraven the Hunter, with more to come, isn't it time to introduce their own Spider-Man to their universe too? Why not leave Tom Holland's Peter Parker as the bridge between the two worlds and continue with a live-action Miles Morales movie that focuses on the Sony Universe? It just makes perfect sense.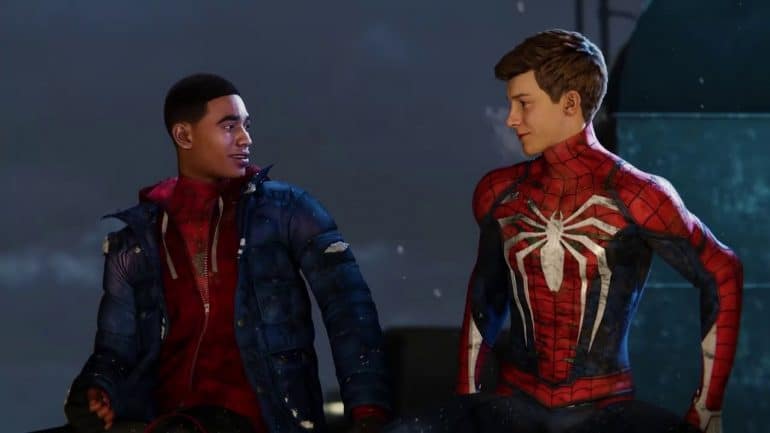 There is a strong chance that Marvel may introduce a multiverse in the third Spider-Man film, Spider-Man: No Way Home, making room for characters from the past and present films to collide in a single movie. That means characters from Sam Raimi's Spider-Man, Marc Webb's The Amazing Spider-Man, the MCU's Spider-Man and possibly even Phil Lord and Christopher Miller 's Spider-Verse might show up.
Regardless of what happens, the likelihood of Miles Morales being introduced at some point seems certain. I mean as far as the Spider-Man lore goes, he is destined to take over from Peter Parker.
Considering Tom Holland was just 19-years-old when he was cast as Spidey, Sony will look to work the same magic with another young actor – ensuring that they'll be able to build on a franchise with plenty of films over many years.
A live-action Miles Morales movie basically means more characters (heroes and villains), more crossover potential, and, ultimately, more money. The question is, who could play the Kid Arachnid?
Well, Caleb Mclaughlin's name has been floating around the internet quite a bit. It seems he is one of the fan favourites on many casting wishlists. The Stranger Things actor is just 19-years-old but has already found stardom by appearing in multiple TV series over the years. His performance as Lucas Sinclair has certainly proven that he can balance humour and drama quite aptly – something that is very much needed for a live-action Miles Morales film.
In fact, we can go through a long list of reason why he is a perfect fit – from his physical look to his feisty New York personality to his great self-esteem. He has even championed the hashtags #EmbraceYourFace and #BeYourBiggestFan on social media. Caleb Mclaughlin seems like the perfect casting for a live-action Miles Morales film.
Technically, the MCU has already set up Miles' introduction in a way. Remember when Donald Glover's Aaron Davis (The Prowler) mentioned his nephew in Spider-Man: Homecoming? All we really need now is a good script and a good director!