Sony is continuing to push the limits of the PS5 and PSVR. A new patent filed by the company suggests that you might be able to use various objects, including a banana, mug or pen, as a controller for the PlayStation 5 sometime in the near future.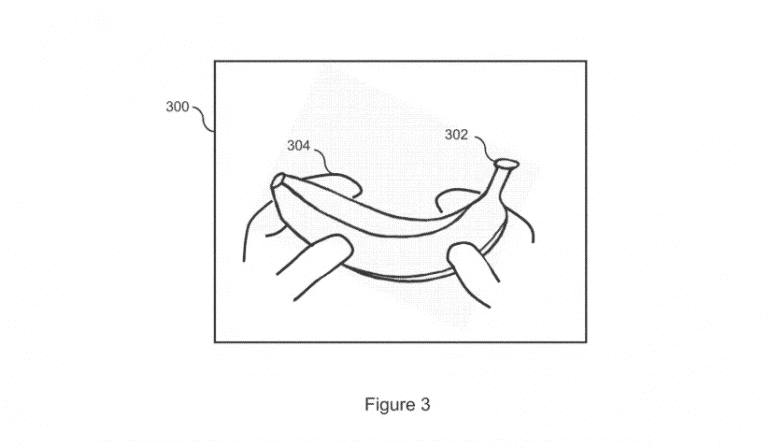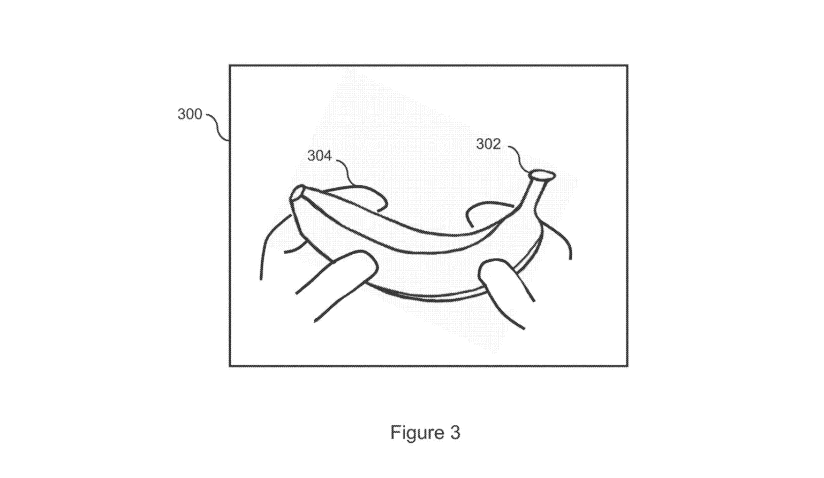 The new Sony patent
It sounds like gamers will no longer be limited to the DualSense controller when playing PS5 games, more specifically PSVR titles. The new patent suggests that Sony is working on a way to incorporate everyday household objects (like the banana in the diagram example above) into its PlayStation games.
As the Sony PlayStation patent reads:
A system for generating video game inputs, the system comprising:
an input unit operable to obtain images of a passive non-luminous object being held by a user;
an object detector operable to detect the passive non-luminous object being held by the user in the obtained images;
wherein the object detector is configured to detect an area in the image corresponding to the passive non-luminous object based on the pixels corresponding to the object and not based on a physical identifier that has been added to the object;
an object pose detector operable to detect changes in pose of the passive non-luminous object based on the obtained images of the object;
wherein the object pose detector is configured to detect the pose of the passive non-luminous object based on at least one of (i) a contour detection operation and (ii) the output of a machine learning model that has been trained to detect the poses of passive non-luminous objects in images;
and a user input generator operable to generate a user input based on detected changes in the pose of the passive non-luminous object, and to transmit an indication of the generated user input to a video game unit executing an instance of a video game, so as to update the display of a virtual object in the video game in accordance with the generated user input.
Umm… So how does it work?
How it works is this: Each object would need to be scanned by the camera, which would then make it available for in-game functions.
So, for example, you could use the banana to feed a monkey or as a deadly weapon when fighting off attackers.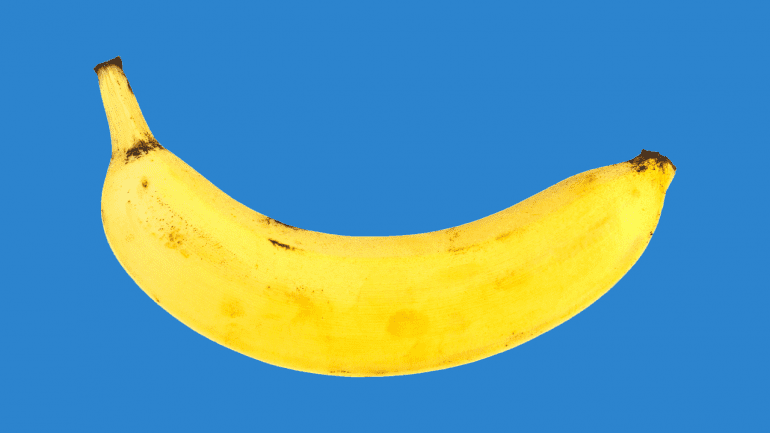 A PlayStation 5 banana controller? That's insane!
The whole idea basically stems from the concept that everything that can be used should be used to enhance player interaction and create an immersive experience.
Apparently, Sony is also looking at ways to keep the costs of gaming peripherals down. And there's no doubt that this technology will help games to become even more easily accessible.
While not much else has been revealed about the new tech, we imagine we'll hear all about it pretty soon.
What are your thoughts? Are you ready to use a banana as a controller on the PlayStation 5?