Excitement has been steadily building for fans as Horizon Forbidden West is releasing in a few weeks. However, Sony is treating fans with yet another game in the series as Horizon Call of the Mountain has just been announced for the PlayStation VR2 too.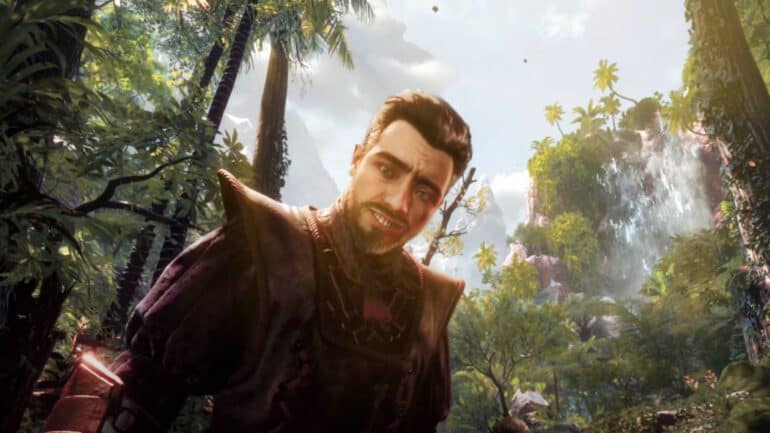 Horizon Call of the Mountain was announced during Sony's CES 2022 event by PlayStation CEO, Jim Ryan.
The game's developer, Guerrilla Games, gave us a sneak peek of the game with a short teaser trailer.
According to the developer, Horizon Call of the Mountain will introduce a new level of immersion.
Not much else is known about the VR title as Guerilla was tight-lipped, but what we do know is that the game will see players thrust in the shoes of a brand new protagonist. Along the way, players will interact with some familiar faces such as the series protagonist, Aloy.
Along with the announcement, Sony also revealed more about their next iteration of the PlayStation VR, dubbed PlayStation VR2. The new VR headset will include quite a few improvements, including a 4K HDR high-fidelity visual experience, a headset-based controller tracking, eye-tracking, and, the most exciting, brand new controllers.
The new controllers have been named PSVR 2 Sense controllers. These strange-looking contraptions will allow an even more immersive experience and will make use of finger tracking using capacitive touch buttons and infrared. As with the DualSense controller for the PlayStation 5, the Sense controller will also include haptic triggers.
Overall this is the type of update fans of the Playstation VR was hoping for, and it seems Sony is dedicated to giving fans a more immersive experience.
This, along with the announcement of Horizon Call of the Mountain shows just how serious Sony is about virtual reality and bringing it to our homes.
There is no release date yet for the PlayStation VR2 or Horizon Call of the Mountain but expect it to release sometime towards the end of 2022.