Gamers who grew up in the '80s and '90s are well aware of an argument that took place on most playgrounds across the world. It's an argument that continues to this day. I'm not talking about which console was the best. I'm talking about something far more important: who is the better gaming mascot, Super Mario or Sonic The Hedgehog?
With the release of the first Sonic The Hedgehog movie trailer garnering loud boos from fans, this pivotal question has once again popped up.
Personally, I've always been on the fence. Mario was the mascot that first introduced me to the wonders of mainstream gaming, while Sonic taught me that a little bit of attitude goes a long way.
Here are a few reasons why both Mario and Sonic might, or might not, deserve the honour as the best gaming mascots in history.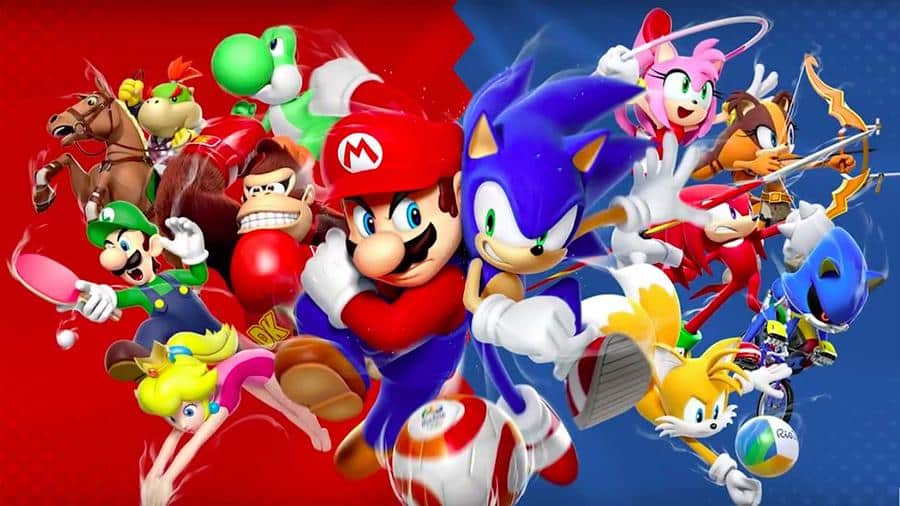 1. Level 1
Mario's first outing showed us that introducing players to a game's mechanics doesn't require an overly eager tutorial or holding a player's hand. When Mario walked up to a Goomba, there was no doubt that one of two things were going to happen. Either the Goomba was going to end up stomped into the ground or Mario was heading for that great green pipe in the sky. It was simple and the game taught players through trial and error.
Sonic, on the other hand, taught us that, while going from left to right was still the order of the day, getting there as fast as you can was a lot more fun. Seeing Sonic for the first time, and being surprised with just how fast he zipped across the screen (well, at least back then), was an amazing feeling. Going fast was way cooler than running around in overalls.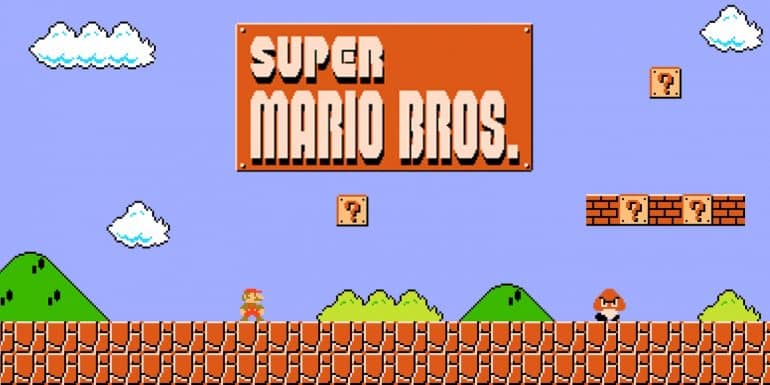 2. A Story of two mascots
Most of us know how it goes, Mario heads over to a castle after risking his life jumping and dodging all manner of dangers only to be told that the princess is in yet another castle. That basically sums up the plot of most Super Mario games. Sure, the environments change, but the main plot in most Mario games involves our red and blue clad moustachioed hero rescuing the princess, who for some reason never thinks about increasing her security.
Sonic, on the other hand, is mostly concerned with stopping the evil Dr Robotnik from taking over the world using the Chaos Emeralds (enter maniacal laugh here), while saving a few of his woodland critter friends along the way. It may not be the most in-depth and engaging plot, but many may argue that it beats having to save the princess over and over again.
3. It's All About The Bad Guys
While being out and about exploring their respective worlds both Mario and Sonic come across many different foes trying to end their lives. Initially, Mario only faced off against a limited number of these, most notably the Koopas and Goombas, while Sonic has had to fend off various mechanised animals. But over the years Mario's rogue's gallery grew to include more variety, such as Boos and Hammer Bros. Also, for some strange reason, Mario likes beating up kids as he has faced off against Bowser Jnr. and the Koopalings on multiple occasions.
Lacking some variety in the enemies he faces, Sonic tends to beat up more mechanical creatures rather than those made up of flesh and blood. Which brings us to another interesting point: where Sonic's motivation is saving his furry woodland friends, Mario prefers squashing the animals that inhabit his world under his stern boot. And sure, you can argue that they want to kill him, but, let's be honest for a moment, most of Mario's enemies can be avoided, especially in the first game. So, does that make Mario a cold-blooded killer or is he merely fighting for his survival?
4. Who has got the skillz
Mario might be a tad overzealous when it comes to stomping creatures but there is little doubt that he has quite the skillset. Think about it, Mario has driven a racing kart, played tennis, football, golf and even refereed a few boxing matches. Basically, Mario is the guy to have in your corner when you need someone with a particular set of skills.
Many might say, "But Sonic has also done most of those activities too." But has Sonic ever been a doctor? Because Mario has. Also, Mario is a plumber which might not be the most sought-after job in the world but if Sonic has an issue with his plumbing, who do you think he is going to call?
It seems that, while Sonic was busy fighting Dr Robotnik, Mario was quietly expanding his skills in-between saving the princess.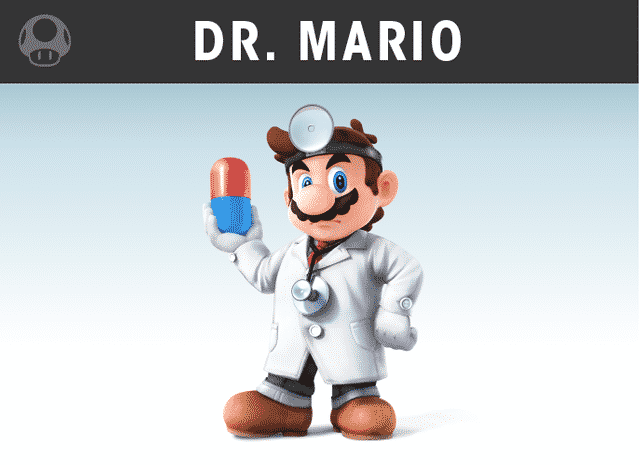 The Big and Small Screen
Both Mario and Sonic haven't been very lucky when it comes to their TV series, with both having rather mediocre shows.
There is the much-loved Super Mario Bros. Super Show! starring wrestler Lou Albano as Mario and actor Danny Wells as Luigi. Of course, it might be nostalgic to someone who grew up watching it, but actually pretty cringe-worthy to everyone else.
There was also The Adventures of Super Mario Bros. 3 cartoon, which did stay somewhat true to the games and was probably one of the best cartoons featuring Mario. Sadly, it was also probably one of the worst animated cartoons during that period.
Sonic, on the other hand, had somewhat better luck when it came to cartoons.
Firstly, there was the hyper over-the-top, and possibly completely insane, Adventures of Sonic The Hedgehog, which focused more on gags than anything actually resembling a plot or story. It wasn't bad per se. It was just completely different than the source material.
Then there was Sonic the Hedgehog, which was darker than its predecessor and had an actual plot. I have to say that this was a show which many fans ended up liking.
Sonic Underground featured Sonic's two siblings Sonia, a purple hedgehog, and Manic, a green one. Again, it wasn't bad but it wasn't great either.
When it comes to the big screen, however, Mario has actually beaten Sonic to the punch with the Super Mario Bros. Movie released way back in 1993. But the less said about it the better. Luckily, indications are that Nintendo has learned from their mistakes with a rumoured new Super Mario Bros. film being animated rather than live-action.
Unfortunately, SEGA has yet to learn this lesson. Judging from the trailer (and fan reactions), the upcoming Sonic the (nightmare) Hedgehog film is probably not going to win over many fans.
5. It's all about the games
Now, of course, it wouldn't be fair to talk about the spiky-haired hedgehog and the mustachio plumber and not discuss their games.
This is the part where Mario shines, as an enormous amount of games featuring Nintendo's mascot has seen the light of day. Most of these games have been either good or, in most cases, excellent. Mario has proven to stand the test of time.
Mario games, for the most part, tend true stay true to their roots, although they do push the envelope an innovate on occasions. Many may argue that Mario himself is a rather bland protagonist, especially when compared to Sonic's white-knuckle speed and attitude but there is something to be said for consistency which Sonic The Hedgehog seems to lack.
Also, Mario games not only perfected 2D platforming as we know it but also 3D platforming, which, as to date, a Sonic game has been unable to do.
Although Mario games have been mostly consistent in quality, there is one black sheep in the Mario games library and that is Hotel Mario for the Phillips CDi console. It was a game that basically threw away everything that made previous Mario games fun.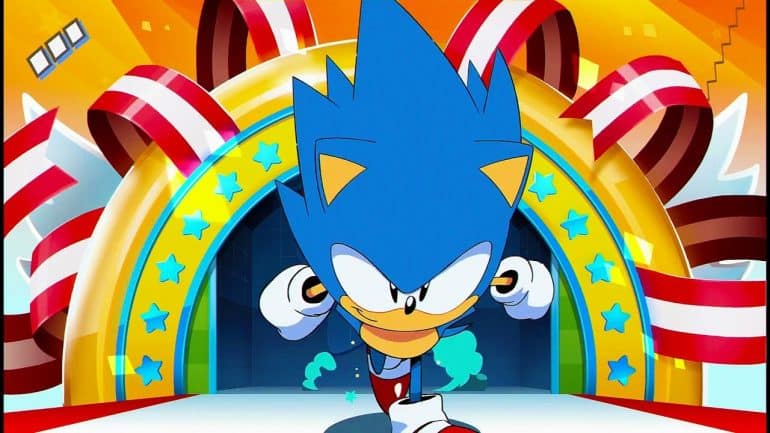 The old blue boy has had a few more ups and downs than Mario.  While he's games did start off strong, and dare I say gave fans a more exhilarating experience, many of his more recent games have been somewhat lacking.
Games such as Sonic 2006 and Sonic Boom almost destroyed Sonic's reputation, with many fans wishing he would just die peacefully before his legacy is completely destroyed. Luckily, there has been a resurgence in good Sonic games, thanks to some dedicated fans. The recent Sonic Mania turned out to be just what the speedy hedgehog needed to bring him back from the dead.
So what do you think? Who is the better mascot? Mario or Sonic?