Sonic has returned with a bang in 2022. His appearances on the big screen has once again drawn in some new fans. In March, we saw Sonic partner with Tails and Knuckles to defeat Eggman (I mean Dr. Robotnik). Even the previous version of the live-action character, now known as Ugly Sonic, made an appearance on Chip and Dale and brought some much-needed love to the throwaway design. Now, to round off the hype garnered around the character so far this year, SEGA has released the retro franchise to a new audience with Sonic Origins.
As a Sonic fan, it has been great – and not so great at times – following the character development across games and tie-in content over the past three decades.
Sonic Origins, The Rebooted Reboot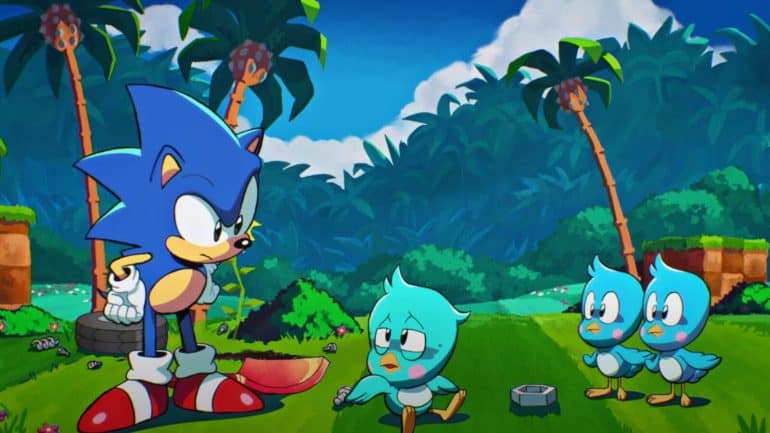 I must admit, prior to the game's launch, during the time of its reveal, I had my doubts about Sonic Origins. It seemed to be another cash grab opportunity in re-releasing the classic games to new fans. In recent years, we've seen a number of reboots and different versions of the classic games, so it's understandable that many didn't want to fork out another $40 for the same. However, once Sonic Origins was released, and I spent time replaying those old games again, I was engrossed by the nostalgic feeling of playing some of my favourite 16-bit titles again.
There are two versions of each classic game provided – this includes Classic and Anniversary modes. The classic is as it suggests: the original versions of the game in all its 4:3 glory. However, with the anniversary edition, there are some small changes in visuals, full-screen options and an infinite number of lives, which were needed at times in my case.
That being said, if you have purchased some of the previously released classic releases, I can't say that you're in for a major overhaul with Sonic Origins. Most of the graphics remain the same – tweaked more than overhauled – with only some extra background wallpapers to accompany you through the side scrollers.
Where SEGA has added some new elements, comes in the form of the Museum. Here, fans are treated to some unlockable items as you traverse the various titles added. You unlock all the various sounds from each of those titles, the themed music for different levels and a host of new cut-scenes. These cut scenes are provided in the form of clean animations that are shown at various points when playing through the different games but can all be viewed again from the Museum.
The animations in Sonic Origins are actually good enough to feature as standalone. It has good music, voice work and animation style. I'm actually surprised not a lot more was done with these clips as they work really well with a mini storyline of their own.
As with many of the previous titles from the franchise, the Sonic Origins UI presents itself as island hopping. Here you'll jump between the different titles, as well as the Museum and Missions islands. It works well with a very basic concept.
Old School Sonic's New Adventures
Sonic Origins features a collection of classic Sonic 16-bit titles. This includes Sonic the Hedgehog, Sonic CD, Sonic 2 and Sonic 3 & Knuckles. These titles are the basis of the Sonic franchise on SEGA Mega Drive, Master System or Genesis consoles back in the early to mid-90s. The franchise lives off these old-school memories for most fans.
As mentioned previously, the Anniversary Mode adds infinite lives to your 2D adventures. This definitely came in handy, as some of these levels were much harder than I remembered. Having attempted to complete the first Sonic the Hedgehog game (launched in 1991) was much harder than anticipated. No one wants to see the "Game Over" screen and have to restart the game all the way from the beginning again. Sonic is about fast-paced fun and this definitely helped a lot on that front.
Another aspect of the game is the additional Boss Rush mode. Here you can skip straight to those boss battles and destroy Eggman and his cronies. With Sonic 3, there's the added bonus of the Blue Sphere mode, which allows you to collect all the spheres and subsequent Emeralds. This, however, won't allow you to reap the powers of Super Sonic, which can only be attained from the game itself.
After my initial run-through on the original Sonic the Hedgehog, I just went straight to Sonic 3, my all-time favourite Sonic title. Here I spent quite a few hours playing as Knuckles, where there are different paths to follow compared to that of Sonic and Tails. With the added Emerald collection battles on hidden stages, it really took me back some 20+ years.
There were a few moments that were quite strange to me. Some of the music on Sonic 3 has been replaced. The rumour was that Michael Jackson had been previously involved with the game's music production at the time, so they are unable to retain the rights this time around. You can listen to the various changes here but overall, it still sounds very much like a Sonic score in the background.
Sonic CD was new to me, having previously been released as the Japanese version of Sonic 2. I've not previously played the game, which was a nice touch on how it differs from the ROW Sonic 2 title. But that's a debate for another time.
Some Challenges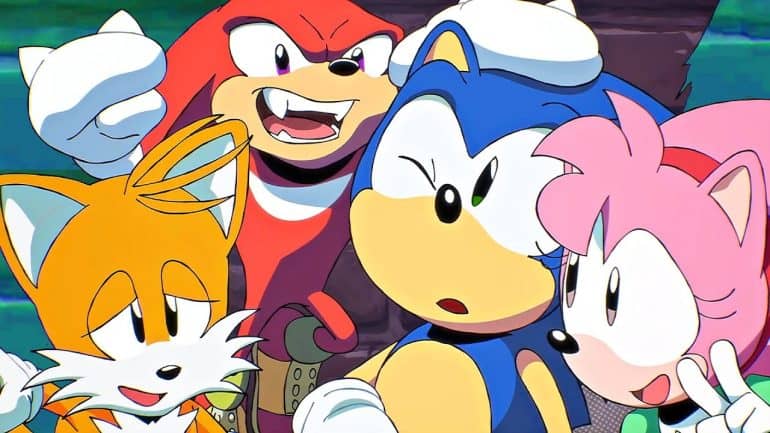 What's a rebooted title without a few bugs? Sonic Origins has quite a few of those. This, too, was a topic of contention recently between SEGA and the developers of the game, the latter who claims some of these were introduced as a result of additions to the game not added on their end. Be that as it may, I was kicked out mid-game on a few occasions. Thankfully, with various checkpoints within the different stages, it would always revert back to those. However, it was still annoying every time it happened, when approaching the end of a stage or boss fight, only to have to restart it all over again.
There are also a few frame drops and lags scattered throughout but nowhere near as frustrating as the game restarting randomly.
Although not a bug itself, there is an omission I would have loved to be included. While you can jump between the different titles within the franchise and different modes, you're not able to select specific stages from any of those. This for me would have been really nice, especially when it comes to Sonic 3 where there are different paths on some stages and being able to jump straight back there without having to replay the entire game is quite a lot.
Final Thoughts on Sonic Origins
Sonic Origins easily captures old-school fans, especially those who don't already own some of the packaged reboots for the original games. You're thrown right back into the 90s, along with a few tweaks and nice bonuses along the way. At $40, it's a bit on the pricey side but you'll definitely still enjoy rocketing from left to right with this 2D platformer all over again. With potential DLCs in the works, the price may be even more of a blow to some fans.
The game is available on PS5, PS4, Xbox Series X|S, Xbox One, Nintendo Switch and PC. Unfortunately for those on PC and Xbox, there isn't an option to play on both using the one-key policy, so you'll have to choose only one option — unless you're paying for both.
The Review
Sonic Origins
Jumping back into the classic world of Sonic, Tails and Knuckles is always a treat. There aren't all that many changes to the gameplay or aesthetics that would set it apart from previous reboots but still a great adventure. The price may throw off a few prospective buyers in the end.
PROS
Sonic original franchise
Very good cutscenes
Some new additions to the aesthetics
Classic and Anniversary modes
Museum addition is a nice touch
CONS
Quite a few bugs
A little bit of the same
Price tag
Review Breakdown
Gameplay

0%

Graphics

0%

Replay Value

0%

Sound and Music

0%