You have to feel sorry for Sonic the Hedgehog. After dominating the gaming market of the '90s and being Sega's answer to Mario, he experienced a fall from grace as everything released after Sonic & Knuckles struggled to match the quality of the earlier games. That is until Sonic Mania was released last year, serving as a homage to the original Sega Genesis games as it went back to 2D basics. Sonic Mania Plus collects the full game and throws in extra goodies.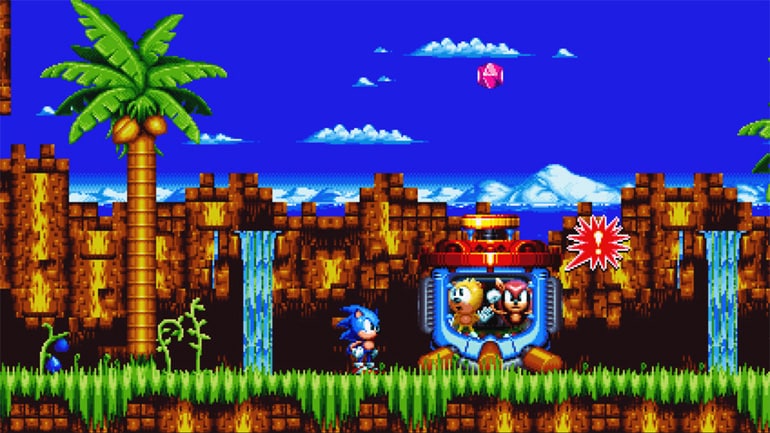 This title doesn't rewrite the playbook of its predecessors, though. It takes the 2D sprites, animations, and sounds of yesteryear and stays faithful to them. That said, due to the PlayStation's power, it doesn't suffer any lags in framerate or glitches, as the game plays in a fluid and fast manner. In fact, it's incredibly quick and jam-packed with all the power-ups and goodies you'd expect (as well as some new surprises along the way).
This title doesn't rewrite the playbook of its predecessors…
Depending on if you play as Sonic, Tails, Knuckles, Mighty the Armadillo, and Ray the Flying Squirrel, the levels will unfold in several ways. Due to their respective abilities, you'll be able to reach new ground (or plummet new lows) as each playthrough with a different character will feel fresh. Additionally, you can still have Tails help out Sonic like he first did in Sonic 2.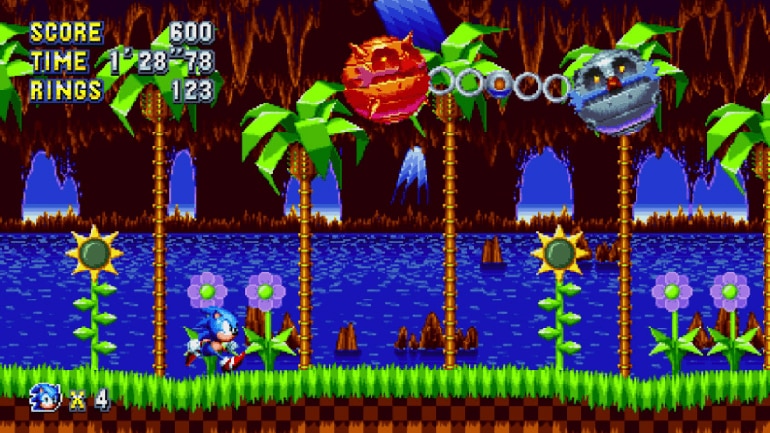 There's a sense of familiarity about the levels as well, but once you think you've figured out Green Hill Zone, there's a twist or enemy you didn't see coming. The bosses also present a new challenge and there are hidden areas that will delight all the ring-hungry gamers and those who love the bonus levels.
…Sonic Mania Plus provides real value for your money.
Now, while most of you might think this is just the previous game and DLC (which you should know my feelings about if you've read my reviews before), Sonic Mania Plus provides real value for your money. The addition of Mighty the Armadillo and Ray the Flying Squirrel resulted in levels having to be redesigned to accommodate their special abilities, as well as the multiplayer modes receiving the necessary adjustment for the new characters. Moreover, the Encore Mode features remixed levels that will keep you occupied as you speed through the familiar surroundings but with new threats and secrets to explore.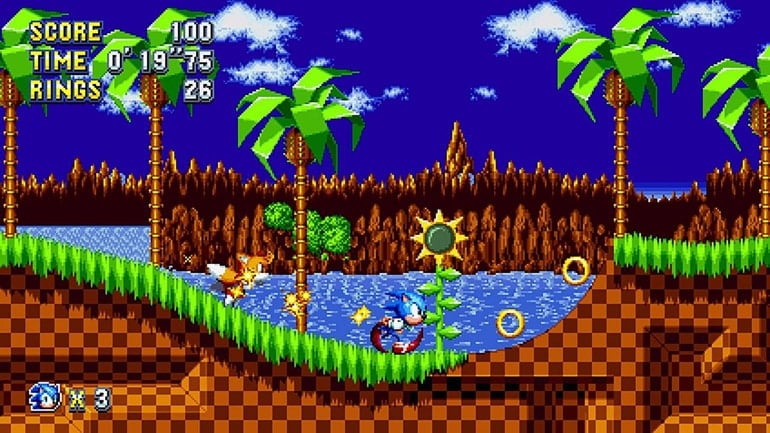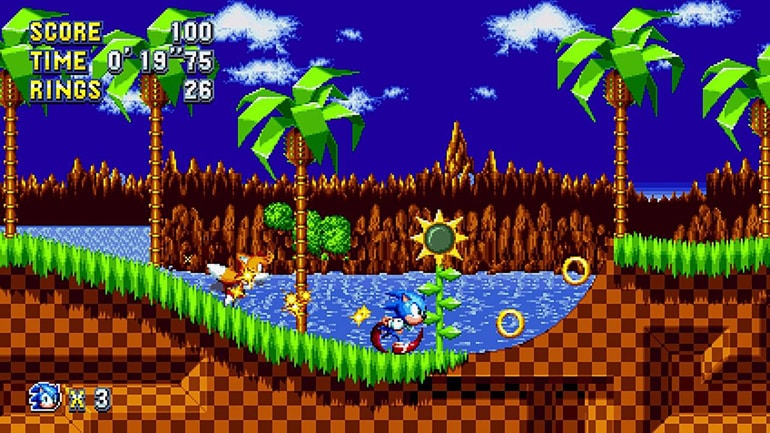 The developers decided that if this was going to be a physical release, it needed to worth it and not just a cash-grab. It shows in the content, as there's hours' worth of entertainment and replay value. It wouldn't surprise me if this becomes a party favourite as old friends catch up on their early gaming years. Still, I must emphasise: This isn't purely nostalgia or a remake for PS4; it's its own game.
Overall, Sonic Mania Plus is an absolute necessity for Sonic fans. It collects everything that was fantastic about the series in the first place and brings it all together for an outstanding experience. This is living proof that 2D games will never die and there's a place for everything as long as the title is fun and addictive.