Animation is perhaps the most limitless style of filmmaking, and it seems unfair at times to label it a genre on its own, as it is more of a medium. Nevertheless, I default to the system used by the Academy Awards in this instance. There are some truly transcendent animated movies that make us grow and learn, and there are the finest Pixar movies that can entertain both adults and children for entirely different reasons. And then there are films like The Son of Bigfoot – charming, colourful, not offering much to adults, but perfectly fine to keep the little ones busy. And that's just fine, for what it is.
The Son of Bigfoot focuses on Adam (Faulkner) a teenager who goes in search of his long lost father, finding out that he is, in fact, the famous Bigfoot, who is hiding in the woods from an evil corporation that wants to exploit his genes to create a cure for baldness. This is not just your classic bigfoot – he has abilities that are superhuman, and Adam starts learning how to harness them for himself as the two bond.
In essence, this is a classic "I have hidden powers" plot mixed together with a "my missing parent was someone special." It's nothing new, but the ideas are timeless for children's stories. There are some cute and funny animals that also provide background gags and funny little side plots. The bonding scenes between the reunited son and dad are heartwarming at times.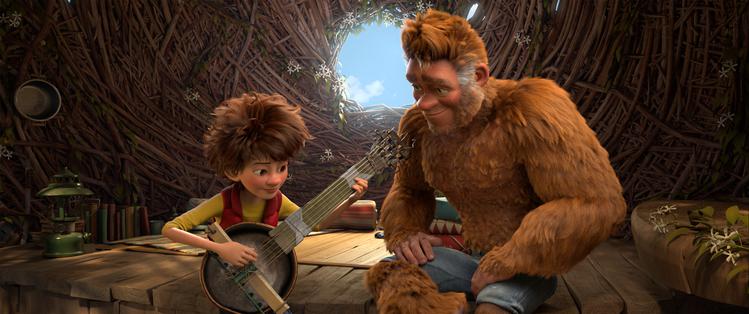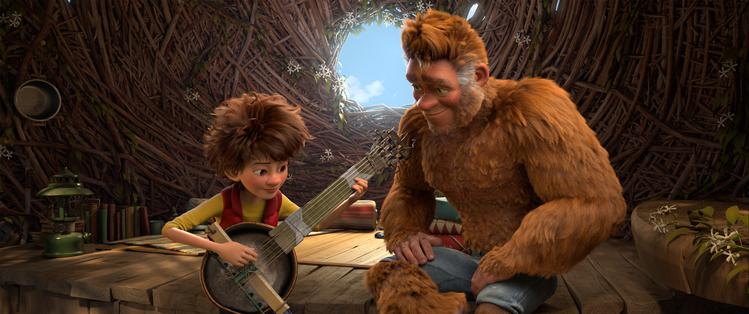 When I saw the stills of the film, the animation looked a bit ugly to me but, once in motion, it manages to overcome these problems and looks quite dynamic and good for its environments. Bigfoot has a sort of weird face that I couldn't quite get over, but rest of the character models were decent.
The children I watched this with recommended The Son of Bigfoot, so take that for what you will. It's good for its purpose, which most other films cannot claim.