If Snakes on a Plane and all his other Hollywood movies have shown us anything, Samuel L Jackson is no stranger to cursing on screen. Dropping f-bombs left, right, and centre, here's a quote from the mentioned movie to give you an idea: "I have had it with these motherf***ing snakes on this motherf***ing plane!" That being said, Samuel L Jackson doesn't have the top place on an onscreen curse ranking list, and he wasn't too impressed when he found out.
RELATED: Gwyneth Paltrow Didn't Know Samuel L. Jackson Was In The MCU
Samuel L Jackson isn't shy when it comes to dialogue
Before Jackson became the f-bomb king of Hollywood, he established himself as one of the most prolific actors of the 90s. He managed to keep his place throughout the decades that followed. Now an integral part of the Marvel Cinematic Universe, he is arguably more prominent than ever.
One of the things that we can say about him without any question is that he is blunt and honest, characteristics that he has chosen to carry into each and every role that he plays. This apparently means he drops as many f-bombs as in real life as in the movies.
When asked how he feels about cursing on camera, Jackson shared that he chooses to fully embrace all his onscreen parts and that the cursing comes naturally for many of his characters. It feels like any other dialogue that he might find in his script. Instead of running away from it, he steps into it.
RELATED: Death To 2020: Netflix Black Mirror Mockumentary Fails To Impress
He also doesn't mind being linked with a specific curse word because they are just another word to him. "For me, it's really just another word; another piece of dialogue."
Samuel L Jackson isn't number one on the onscreen cursing list?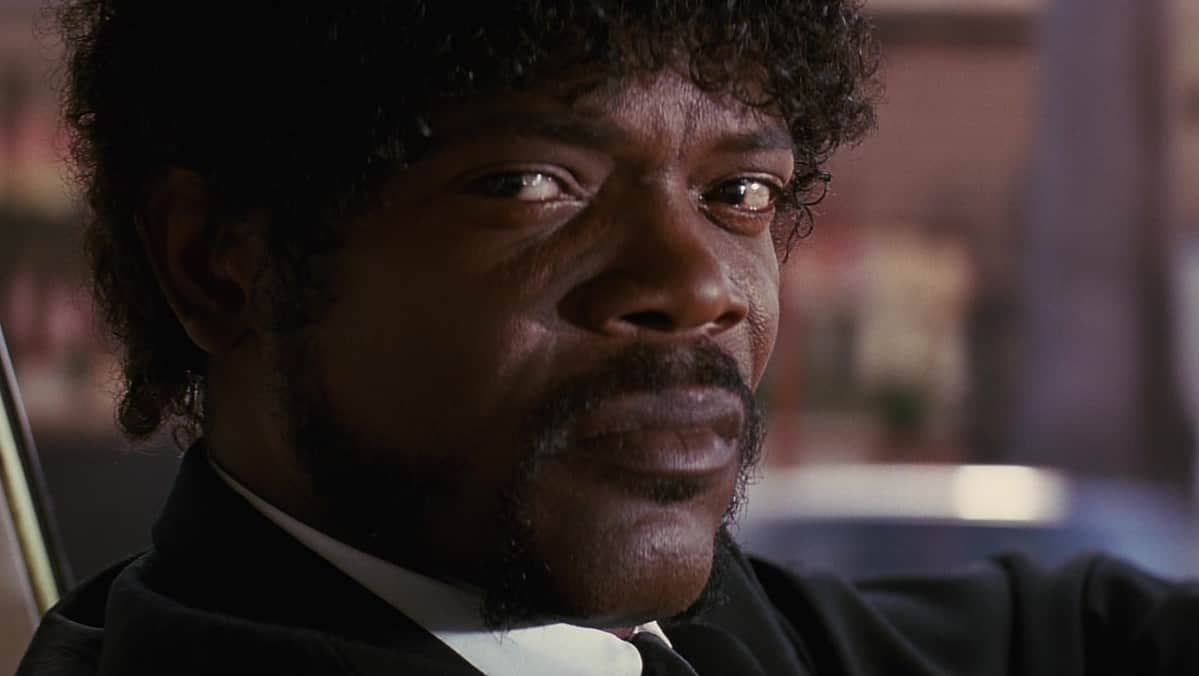 Who knew there was a list of the actors who have sworn the most onscreen? There are a few of them, and Screen Crush has a good one detailing the top five. During a stint on The Tonight Show With Jimmy Kimmel, Jackson was informed that he didn't have first place on the list but, shockingly, had a third place.
As famous as he is for cursing onscreen, many people were shocked by this, including the actor himself, who wasn't shy to express his disappointment, saying, "That's some bullsh*t."
RELATED: Samuel L. Jackson To Reprise Nick Fury Role For New Disney+ Series
As it turns out, Samuel L Jackson has only cursed onscreen 301 times in total, earning him third place after Leonardo DiCaprio in second place with 361, shortly following Jonah Hill in first place with a whopping total of 376.
Not only was he surprised that he lost to Jonah Hill and Leonardo DiCaprio, he even mentioned that someone must have made a mistake along the way and miscounted the numbers. "No way, man. Jonah Hill. Really? And then Leo. Jonah Hill, then Leo. I don't believe that. Somebody has miscounted," he said.
I wouldn't be surprised if Samuel L Jackson is now going to double down to raise those numbers so that he can get to first place, so we will have to wait and see what happens in his upcoming roles.
Were you as shocked as Samuel L Jackson that he hasn't cursed the most onscreen?