As technology continues to encompass our daily lives through smartphones, TVs and everything in between, so is the rest of our daily routines. With the modernisation of fridges, appliances and lighting forming the basis of smart homes, it would eventually change the way we clean our home environment. Solenco offers a host of products in this space, including air purifiers, dehumidifiers and more. The brand has extended its range with the launch of the new Hobot Legee D7 Robot Vacuum Mop.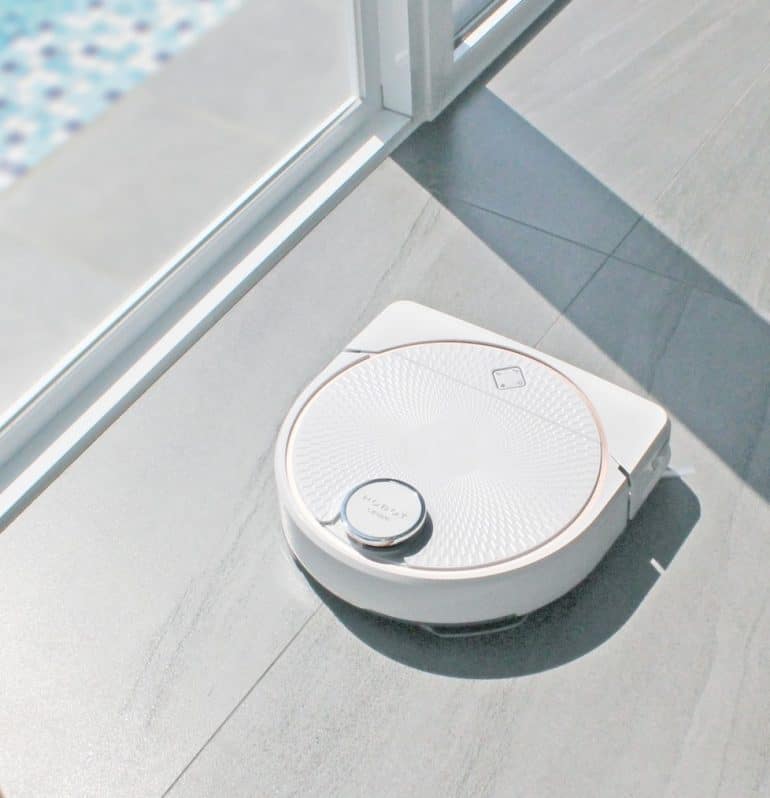 Solenco has been a trusted importer and distributor of leading products from around the globe within the South African market. The brand has partnered with retailers such as @Home, Hirsch's, Makro, Takealot; Clicks, Builders Warehouse and YuppieChef as part of their distribution chain.
With the release of the Hobot Legee D7, Solenco partnered with Hirsch's for the initial launch, which included the product demonstration and experience.
There is continued growth within the South African market for robot vacuum cleaners. We've seen a few of these hit the market with Fortress also covering a few reviews during this time. With today's busy schedules and work-from-home landscape, it's not always easy to find the time to vacuum or mop your home regularly. This is where the robot vacuum comes into play, and where the Hobot Legee D7 shines.
Next-Level Features of the Hobot Legee D7
As with all new technology, the key selling points in distinguishing itself from the pack is the list of standout features. And the Hobot Legee D7 Robot Vacuum Mop has plenty.
For starters, it doesn't require any supervision while it gets to work. You can set it to vacuum specific areas and with its floor-detection AI, it is able to detect different surfaces, choosing between vacuum and mop options, or both.
Its unique D-shape design also means that it can get closer to those corners around the house. This makes it more effective at cleaning around all areas in the home. In addition, it also features a new, tangle-less design on the front suction vent. Compared to the standard rotating brush, it allows for an easier collection of hairs and fibres without getting tangled.
Its suction is also higher than the conventional vacuum robot, with an impressive 2,700Pa suction, compared to the standard between 1,500 and 2,000Pa. Paired with a downward pressure of 600g, it makes for deeper overall cleaning on any surface.
One of the more standout features lies in its movement. Unlike other units, the Hobot Legee D7 Robot Vacuum Mop uses tractor tracks instead of wheels. This allows it to traverse areas in the house many others won't manage. As a result, it is able to climb up to 20mm, making it ideal for rugs, slight elevations, and even some thicker extension cabling around the home.
Being a smart device, the robot vacuum pairs with your smartphone via WiFi (or even your tether as a backup during loadshedding) and is supported by voice control as well through Google and Siri. This means that you only need to prompt your phone to clean a specific area, and the D7 will get straight to it.
The Hobot Legee D7 has already won several prestigious awards, including a silver medal for international A' Design awards for best-designed products.
South African Pricing and Availability
The Hobot Legee D7 retails between retails for R8,999. There are other units within the Legee range as well with more affordable options. The range will be available at Hirsh's across the country.