While there are plenty of combat FPS titles that allow gamers to operate a sniper rifle, very few games actually manage to capture the realism of firing high-precision, long-range weapons. However, considering the number of mobile games targeted to this genre, you can imagine my surprise then to discover that CI Games' Sniper Ghost Warrior Contracts 2 is being marketed as "the first sniping-centred shooter for consoles and PC that heavily focuses on long-range shooting."
When you sit back and think about it, there aren't any that come to mind. None of them focuses on aiming, accuracy, concealment and optics. And that's what makes Sniper Ghost Warrior Contracts 2 (forgive the clumsy name) different. It's all about delivering thrills to those patient coldblooded players who love taking down a target through expert marksmanship.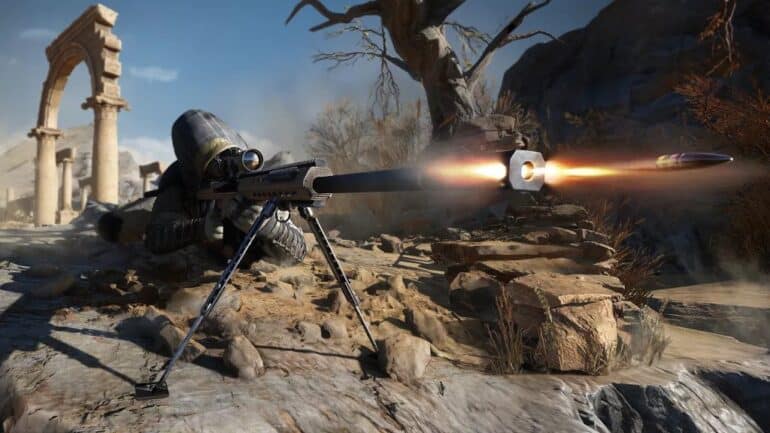 Sniper Ghost Warrior Contracts 2 isn't about just pointing and firing blindly, it wants you to take your time, do the calculations, measure the wind, determine the distance and, when you're 100% certain of your math, then fire.
If your aim is steady enough, you'll be rewarded with impressive kills that sees the bad guy's brains brutally splatter as a high-velocity bullet from across the distance hits the target in slow-motion. It's gruesome and realistic. You know, the stuff we've seen in every war film involving international espionage.
Although there's the usual backstory involving political upheaval in the Middle East (complete with newspaper clippings and detailed maps), the single-player campaign in Sniper Ghost Warrior Contracts 2 wastes no time getting you into the action. After the briefing that explains some of the motivations behind your mission, you're thrown into a tutorial that highlights some of the mechanics and fundamentals at play in this tactical stealth shooter. It involves futuristic helmets, various sniper rifles and different types of bullets, and even drones and turrets.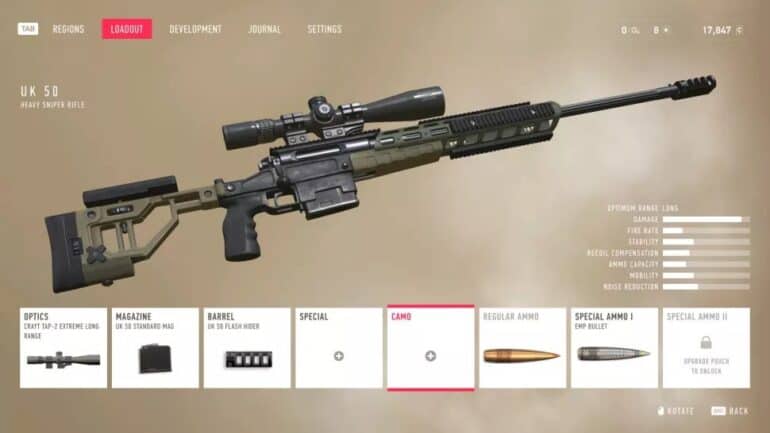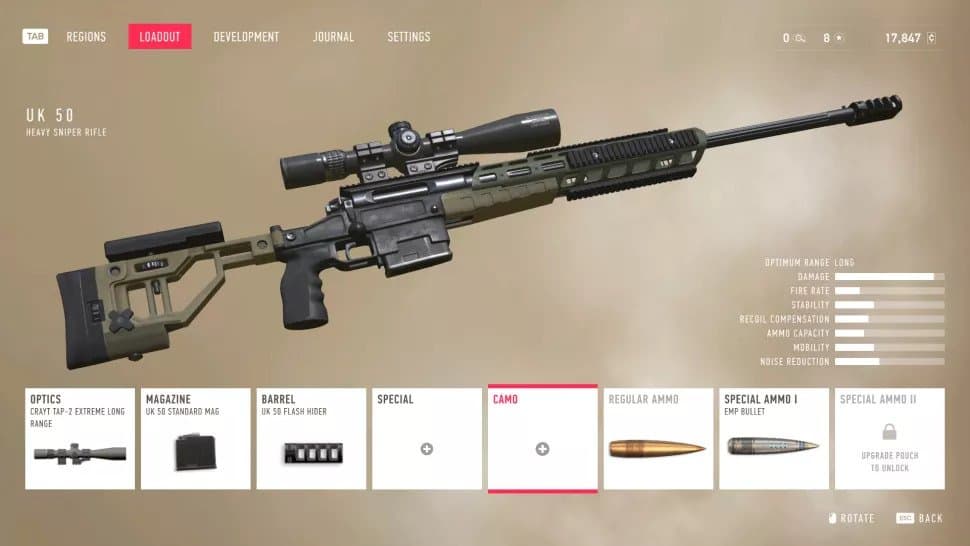 And it's a lot more complicated than it looks. There are also challenges that require replaying levels again and again.
In fact, there's a lot more to consider before taking the shot – like calibration, stealth and a plan B if you miss the target. Of course, because of this, the game requires you to approach each mission slowly – taking your time to study the environments and the movement of the target. And that means that sniping someone in Sniper Ghost Warrior Contracts 2 could take as much as 15 minutes or longer.
Of course, that's where CI Games might lose the crowd. See, while all this is great the first few go-arounds, it can become tedious as you progress deeper and deeper into the story. The challenges get more difficult, but essentially you're still doing the same sort of thing over and over again.
This worked great for mobile titles, but it doesn't seem to transfer that well to consoles and PCs.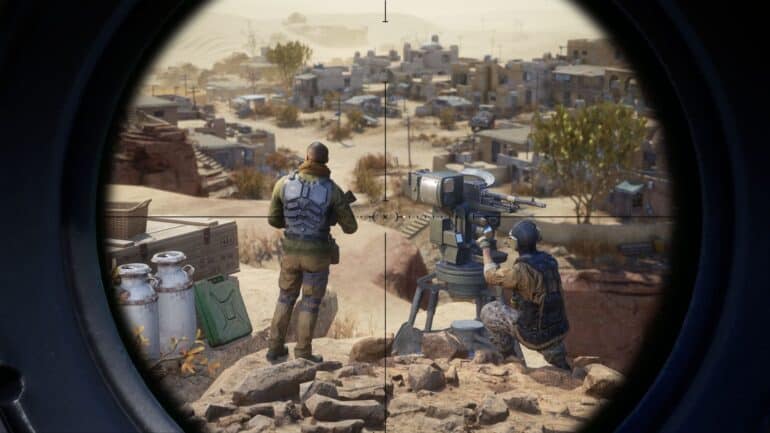 Instead, Sniper Ghost Warrior Contracts 2 is mostly for purists that demand next-level realism. It's for those who are looking for a simulator that considers bullet drop, breathing, heavy wind, and all the elements that would affect a long-range shot.
With amazing graphics, immersive environments, exhilarating gameplay and believable scenarios, the production value is top-notch. I just wish there was more to it – like more action outside the sniper modes, more reasons to care about the characters and more areas to explore.
Overall, however, Sniper Ghost Warrior Contracts 2 delivers on what the title promises.
The Review
Sniper Ghost Warrior Contracts 2
Like Sniper Ghost Warrior Contracts before it, Sniper Ghost Warrior Contracts 2 is a fun game when taken in small doses.
Review Breakdown
Gameplay

0%

Graphics

0%

Replay Value

0%

Sound and Music

0%

Storyline

0%