The gold standard for modular toys has always been LEGO. Over the years, many toy companies have tried to develop their very own systems to compete with the brick giant. The problem is that most of these systems try to copy what LEGO has done and inevitably end up with an inferior product. Cleverly, Play Monster has decided to take inspiration from what has come before rather than copy it. The end result is a sci-fi geeks' LEGO dream, Snap Ships.
What exactly is it?
Snap Ships is a modular toy that focuses on a simple but effective modular system that allows you to build various ships, vehicles, and structures. This, of course, is music to the ears of those who want to live out their fantasy of being a space engineer and building their very own spaceship.
The thing is, unlike LEGO that has expanded into various creative areas (such as space, fantasy lands, etc.), Snap Ships decided to focus on what they are good at — and that is allowing the sci-fi geek inside you to create whatever spaceship your heart desires. It's this focus that has made Snap Ships a new addition to our household.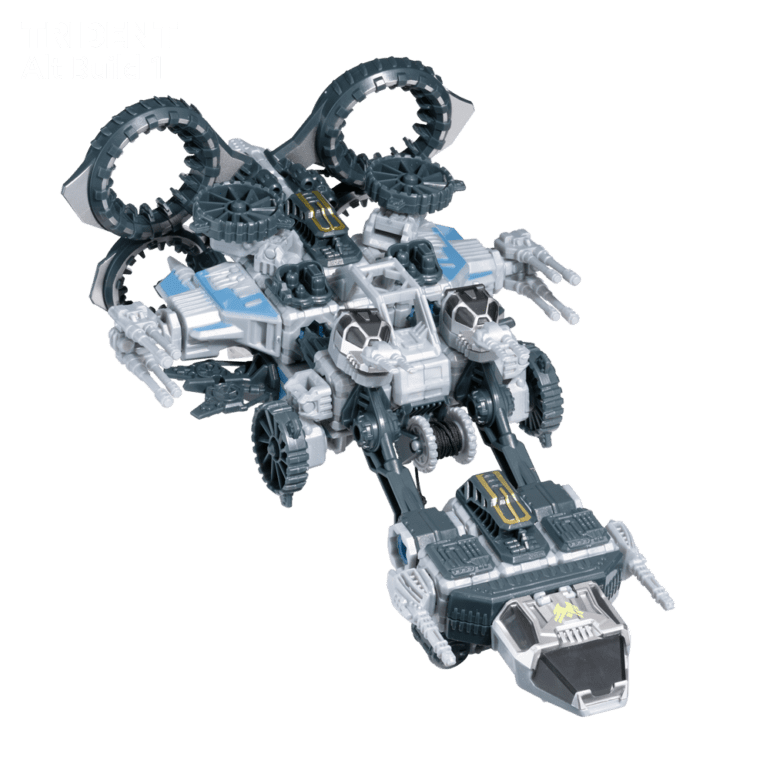 But is Snap Ships for kids or adults?
The short answer is both.
Look, as an older (yet young at heart) person, most of my creative time has been spent building various LEGO sci-fi creations. That is until Snap Ships came along. Although I still enjoy building with my collection of LEGO blocks, Snap Ships has fast become a favourite way of unleashing creativity in our household. Whether it be a ship for a group of space pirates or a large cargo vessel, we've been able to build various detailed spaceships surprisingly quickly thanks to the toy's modular system.
For those who would rather stick to an established universe, Snap Ships has you covered too. Not only can you build whatever space-faring vehicle you can imagine, but the Snap Ships universe has a surprisingly detailed lore behind it. If you aren't interested in Star Wars or Star Trek, then you are sure to be sucked into the battle between the evil Komplex and Forge (the good guys).
Snap Ships is the perfect toy for those who don't want to struggle with little pieces that inevitably keep getting stuck between the cushions of the sofa. Building your sci-fi spaceship is as easy as connecting one block to another. Thanks to the less fiddly size of the blocks, the risk of losing them is a lot less than with other modular systems.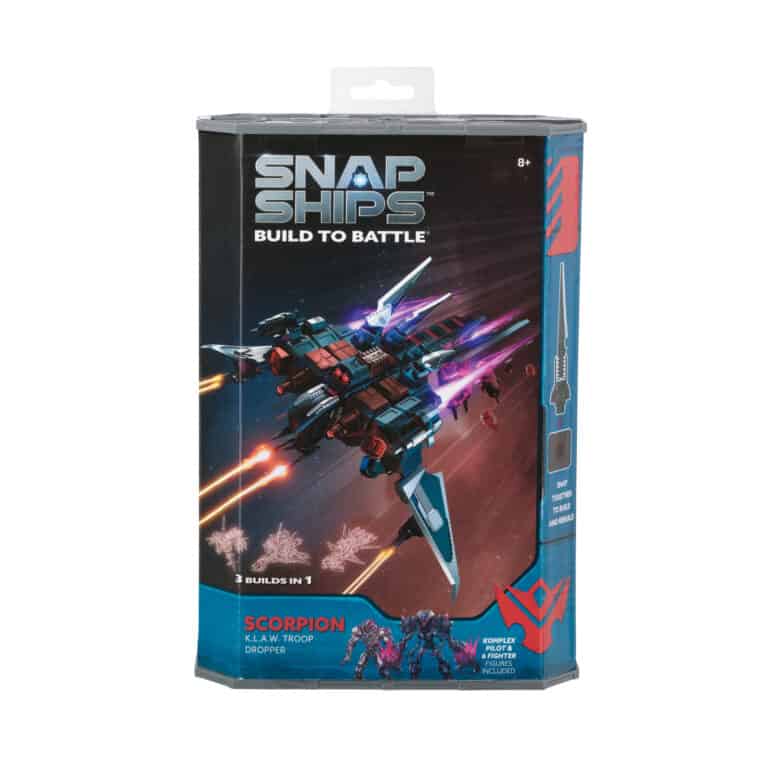 Tell me more.
Now, larger blocks do not necessarily translate to less detail or flexibility. Rather, Snap Ships makes it easier to create your detailed spaceship, whether it is an X-Wing or some star destroyer you dreamed up late at night.
Each set does come with its own instructions on how to build the featured spaceship, but it merely serves as a way to start teaching you about all the system's possibilities. Once you've built your very first Snap Ship, you'll realize that the system has so much more potential than it first seems. I was surprised that the same blocks you could use to create blocky dreadnaught type spaceships could also be used to create streamlined spaceships of terror. It's all about what your imagination can think up.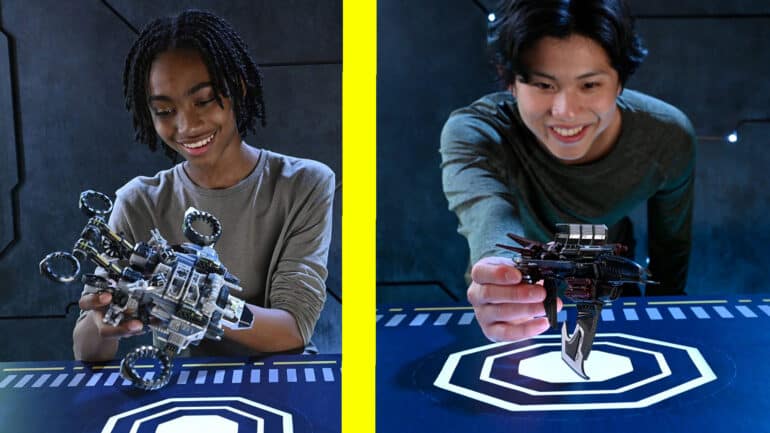 So it's like LEGO?
Sort of. The strength of the Snap Ships system is that it is not trying to compete with other systems, like LEGO. Instead, the product focuses more on giving you the tools to let your sci-fi imagination run wild and allowing you to create what you want.
As a father to two younger sci-fi geeks, it was great to finally have a modular toy that I could build along with them without worrying that they would struggle with little fiddly parts and pieces. Just as Snap Ships encourages being creative the system also allows those who are young at heart to build together with those who are younger. We've been able to construct various strange space-faring ships and even started to build our own stories around these.
Snap Ships is a great addition for any sci-fi fan who wants their imagination to run wild.
As a bonus, the Snap Ships blocks do not hurt nearly as much as LEGO when stepped on.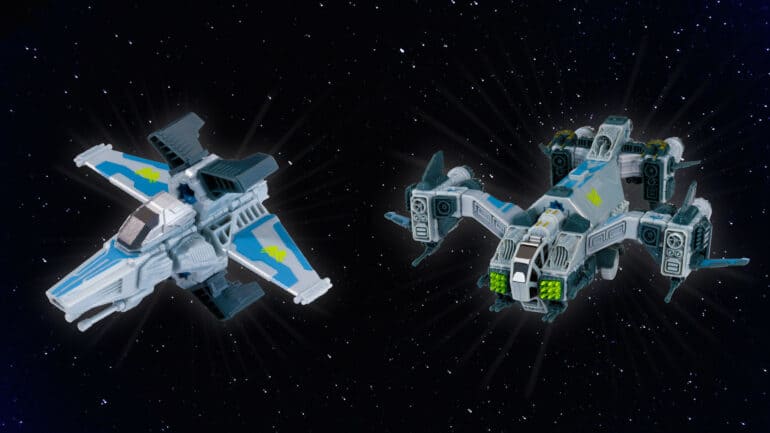 Sounds awesome. Where can I purchase Snap Ships?
The PlayMonster Snap Ships range is available for purchase at Takealot.com, Toy Kingdom, Hamleys, CNA, Everyshop and Raru.co.za.