Whether you are a parent who wants to share their love for science fiction with their kids or someone who is just looking for something to get the creative juice flowing, Snap Ships could be the answer.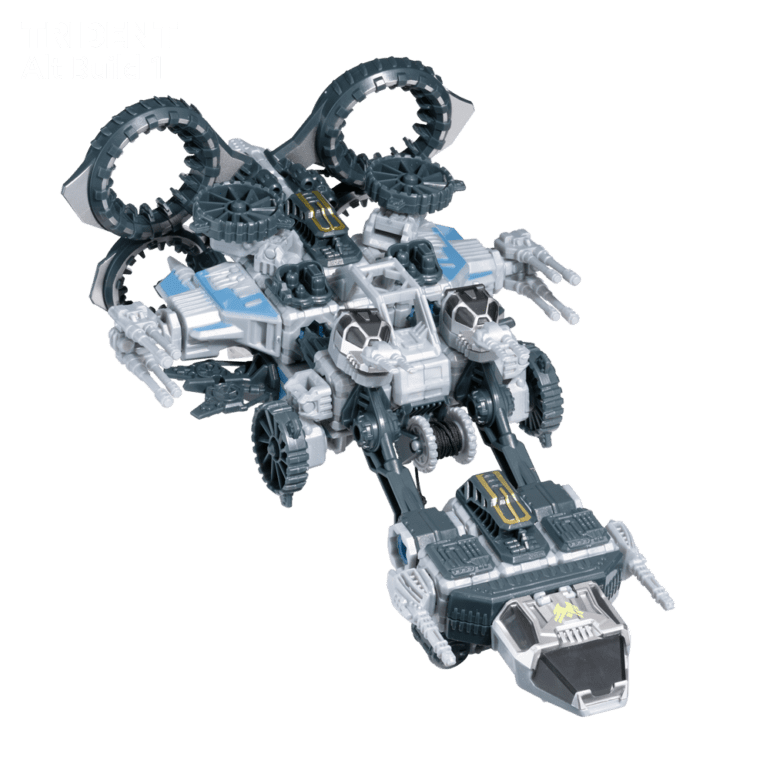 Recently it seems that every rich man on Earth is heading off to space. The mysteries of that dark mass above our planet is something that has fascinated mankind for thousands of years. Even as a fan of science fiction and space, and all the possibilities its vastness holds, I am intrigued by exploration beyond our galaxy.
That said, travelling to space is probably not something I will see in my lifetime. Instead, my kids and I have been living out our space-faring fantasies through games, and even toys.
Something that I have started to notice recently is that, although space seems to be on everybody's lips these days, science fiction toys have been surprisingly scarce. Until now.
Introducing Snap Ships
Snap and Play
Play Monster has released a brand new range of science-fiction mech toys called Snap Ships.
Now, the name might not seem flashy but these toys have been able to satiate my family's science fiction needs and inspire us to create our very own space-faring ships to explore made up galaxies far far away.
Snap Ships, as the name implies, consists of a modular system that let you snap different blocks and parts together to form your very own creations.
While systems like these have been around for some time, what Snap Ships does differently is that it takes this concept and makes it more accessible. By creating a system that is easy to grasp, Play Monster has actually made something that encourages you to be creative.
The Snap Ships range does have its own surprisingly deep lore but it is never forced down your throat. This opens up the way to create your own unique science fiction universe.
Even though the random shapes and blocks that you are presented with might not seem like much at first, it's when you look closer that you will notice that it's surprisingly easy to start building your very own crafts. The various shapes available, especially when you own more than one ship, can quickly and easily be snapped together without fear of making a mistake.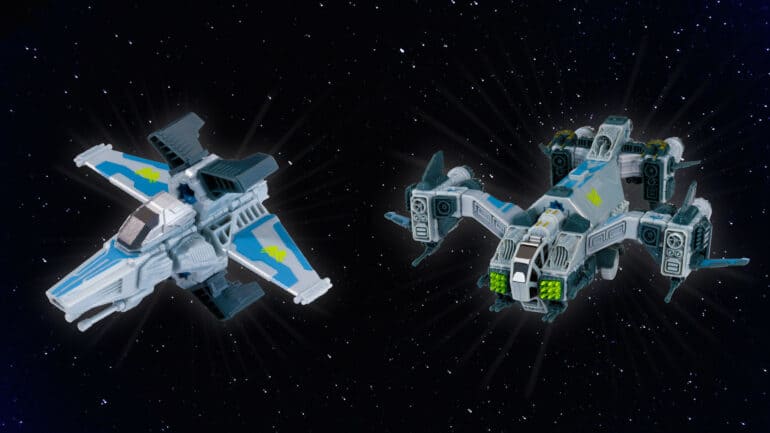 It's not all about the instructions
Snap Ships do include instruction booklets that do a great job of showing you just what is possible. However, after coming to grips with the modular system, we chucked away the booklets and instead let our imaginations run wild.
My girls and I have been able to construct some of our favourite space ships using the tiny Snap Ship blocks. Surprisingly, we have been able to re-create everything from an X-Wing to a Star Trek Shuttle.
As we became more and more familiar with these snapping blocks, we expanded our crazy space creations, building space stations, strange vehicles and even little bases. The more my kids and I played, the more we realised just how flexible the Snaps Ships system is.
Plus, the addition of tiny pilots to man your crazy space creations adds to the playability of these toys. I mean who wouldn't want a four-armed alien flying their homemade spaceship?
Create your own science fiction narrative with Snap Ships
Another great aspect of the Snap Ships range is that I quickly realised that my kids started to construct their own unique narratives around their self-made spaceships.
A ship that was an amalgamation of parts from both the good guys (Forge) and bad guys (Komplex) became a group of space pirates who scavenged deep space for any leftovers after a battle took place.
A comically large ship became a bloated cargo carrier transporting various valuables across the black expanse. Although it is quite a large ship, it needed smaller ships to protect it.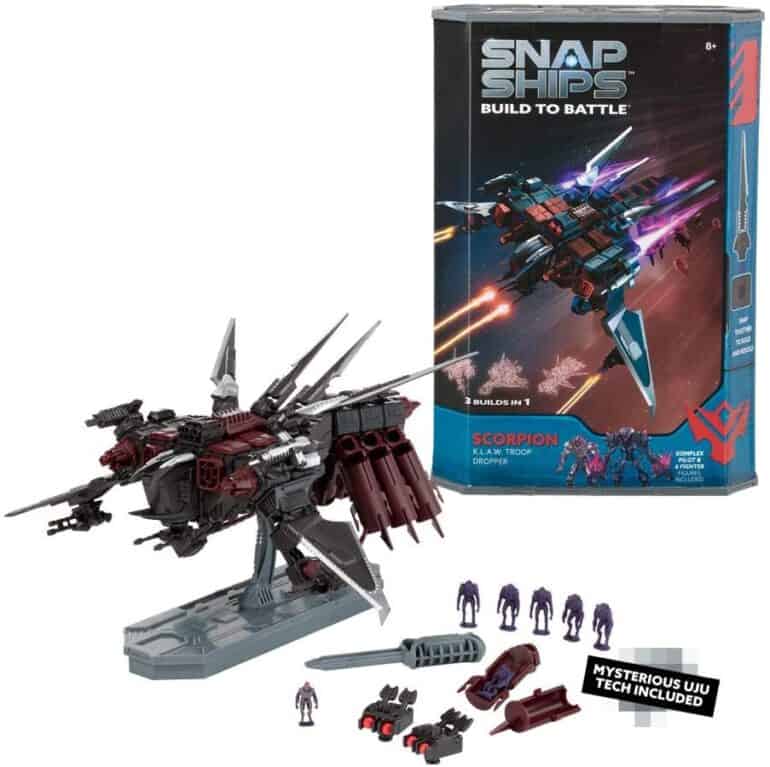 All these narrative aspects started to evolve out of just building and snapping together various blocks.
From the moment you open your new Snap Ships box, it becomes apparent the instructions and the pre-existing narrative merely serves as your training wheels. However, once you take those off, the galaxy becomes your playground.
There is also an app that can be used, in conjunction with augmented reality, to bring your creations to life. This is not the main selling point of the toys but rather another addition to help unlock your imagination.
In an era where kids tend to start at screens all day, it's great to see a toy range that encourages creativity and combines both technology and good ol' "snapping a peg into a hole" machinery to create a unique science fiction experience.
The Snap Ships range is available for purchase at Takealot.com, Toy Kingdom, Hamleys, CNA, Everyshop and Raru.co.za.