While we may be used to Henry Golding as the rom-com heartthrob in movies like Crazy Rich Asians and Last Christmas, the Malaysian-British actor goes full martial arts/action hero in the first trailer for Snake Eyes: GI Joe Origins.
The minute-long trailer for Paramount's G.I. Joe reboot gives us our first look at Golding in action (and the teaser is packed full of action) as he takes on villain after villain as the titular ninja warrior in some pretty intense looking fight scenes-including a swordfight on the roof of a moving car!
The promo also gives us a brief glimpse at signature characters such as Scarlett (Samara Weaving) and Baroness (Úrsula Corberó).
While I can't say I enjoyed the original G.I. Joe movies (sorry, Channing Tatum), the upcoming reboot looks like it could actually redeem the franchise and Golding seems to think so too.
"Snake Eyes has just blown me away," Golding told NME in 2020. "They've recreated G.I. Joe into something very cool and a far throw from what we've seen thus far on the big screen. I think there's room for many spin-offs, to be honest. This, I think, will be the launch of a brand-new franchise."
Snake Eyes: GI Joe Origins is scheduled to premiere in theatres on July 23.
Directed by Robert Schwentke (Red) with a screenplay by Evan Spilotopoulos (The Huntsman: Winter's War), Snake Eyes: GI Joe Origins stars Golding (A Simple Favor) as Snake Eyes and features Andrew Koji (Warrior) as Storm Shadow, Úrsula Corberó (Money Heist) as The Baroness, Samara Weaving (Ready or Not) as Scarlett, Haruka Abe (Cruella) as Akiko, Tahehiro Hira (Ace Attorney) as Kenta and Iko Uwais (The Raid) as Hard Master.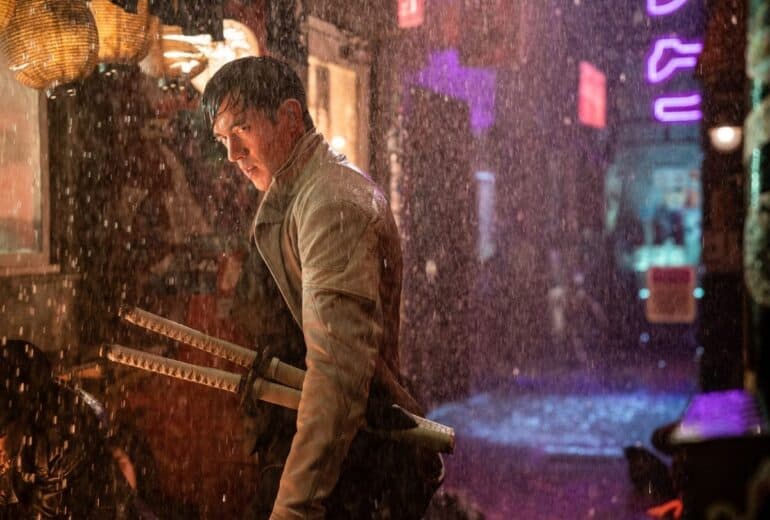 Below is the official synopsis for the film:
"Snake Eyes: GI Joe Origins stars Henry Golding as Snake Eyes, a tenacious loner who is welcomed into an ancient Japanese clan called the Arashikage after saving the life of their heir apparent.
Upon arrival in Japan, the Arashikage teach Snake Eyes the ways of the ninja warrior while also providing something he's been longing for: a home. But, when secrets from his past are revealed, Snake Eyes' honour and allegiance will be tested – even if that means losing the trust of those closest to him."
Let us know your thoughts on the Snake Eyes: GI Joe Origins trailer in the comments below.